| | | |
| --- | --- | --- |
| | Marquees | |
| | | |
| --- | --- | --- |
| | Gazebos | |
| | | |
| --- | --- | --- |
| | Equipment | |
| | | |
| --- | --- | --- |
| | Catering | |
| | | |
| --- | --- | --- |
| | Offers | |
| | | |
| --- | --- | --- |
| | Information | |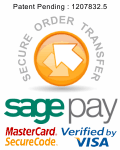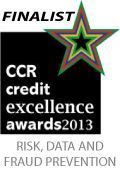 Our Website:




Our Back Office Systems:


| | | |
| --- | --- | --- |
| | Sub Categories in Gazebos Section | |
Choice of commercial quality low price outdoor event flooring, cut to size or on roll

Click on an image to proceed
View ALL Categories in ALL Sections.
(Please be aware that this may take some time to load)
Check out these related Categories
Pop Up Gazebo Tables
Pop Up Gazebo Weights
Pop Up Gazebo Heating
Pop Up Gazebo Flooring




GAZEBO FLOORING



Portable Gazebos are a great choice for parties, temporary garden décor, and travelling events. The great thing about portable Gazebos is that they are easy-to-install and easy to maintain. Depending on the type of Gazebo you choose, the type of flooring can be determined. When the surface is flat and clean, any type of flooring can be easily laid suiting the type of your Gazebo.

Gala Tent, a household name in Mini Marquees and Gazebos, offers extensive solutions to all your Gazebo needs under one roof. Whether you want rubber mat type flooring, wooden flooring, or dance flooring – we can do it! Our bespoke Gazebo floorings are of the highest quality, yet affordable. Gala-Tex is something that is becoming increasingly popular these days. It is strong, durable and available in different colours. Gala-Tex can be rolled out in a matter of seconds, and can be pegged down for immediate flooring. It's as easy as 1, 2, 3. Read on, and get an idea of what our Gazebo flooring is all about.

Basically, we offer hand-sewn gazebo floorings for all types of surfaces – soft and hard. Keeping in mind the importance of being eco-friendly, we have made sure that our high-quality breathable fabric allows the underlying grass to breathe. With a neat non-slip finish and purpose-built two-tone weave, there is sufficient air circulation for the grass to breathe, whilst stopping insects and creepy-crawlies from penetrating. This means, your grass will still remain green even after the flooring is removed after several weeks or months. And the gloss-coated waterproof fabric ensures that no type of dirt sticks to the flooring, making it easy to clean. The added eyelets are crafted for extra strength and durability.

Our Gala-Tex flooring is perfect for a range of events and activities such as trade shows, exhibitions, camping, event walkways and more. Basically, they come in 3m widths, and can be ordered on 15m and 30m roll-ons. The main types of Gala-Tex floorings offered at Gala Tent include Cut To Size Gala-Tex Flooring (in green), On the Roll Gala-Tex Flooring (in green), Cut To Size Gala-Tex Flooring (in burgundy), and On the Roll Gala-Tex Flooring (in burgundy). For more information on the specifications, do browse through our website or contact us at 0871 423 4252.