| | | |
| --- | --- | --- |
| | Marquees | |
| | | |
| --- | --- | --- |
| | Gazebos | |
| | | |
| --- | --- | --- |
| | Equipment | |
| | | |
| --- | --- | --- |
| | Catering | |
| | | |
| --- | --- | --- |
| | Offers | |
| | | |
| --- | --- | --- |
| | Information | |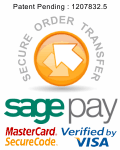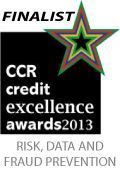 Our Website:




Our Back Office Systems:


Supplying high quality
marquees
,
gazebos
and accessories for sale at affordable prices to meet the needs of trade and retail customers.
Featured best selling Incredible value for money commercial quality garden

marquees

Gala Tent Fusion

The Original Gala Tent

Gala Tent (PVC Coated)

Gala Tent (100% PVC)

Latest patent technology has produced the next generation of 3m, 6m and 9m marquees
Gala Tent garden marquee, which changed the event industry forever
Vibrant Luxury PVC coated Gala Tent™, still the first choice of the marquee hire company
Premier Dynamic PVC Gala Tent™ featuring the new quality self-cleaning 100% PVC
Featured series of low price heavy duty commercial quality pop up

gazebos

Gala Shade Pro - MX

Gala Shade Pro - 40

Gala Shade Pro - 50

New Compact Gazebo

Designed to meet the requirements of the commercial and domestic market
40mm aluminium pop up gazebo frame, commercial quality design and build
Heavy-duty 50mm aluminium pop up gazebo frame for extreme commercial use
Pop up gazebo that conveniently packs down small enough to fit into the boot
Featured essential innovative pop up gazebo accessories and equipment

NEW Gazebo Trolley Wheel

New Heavy Duty Bag

Gazebo Pop Up Trade Table

Pro Gazebo Sun Shade

One person erect any size gazebo fast and safe!
Heavy-duty pop up gazebo bag, designed to assist the commercial user
Pop up lightweight aluminium trade table, fast set up design
Innovation to keep your goods and customers protected from the elements
Featured range of inflatable

marquees

,

gazebos

and pagodas to suit all budgets

Star Shade Gazebo

Gazebo Weighted Feet

Gala Tent Porch

Pagoda Gazebo

Low cost, fast erect printed Star Shade supported by a single centre pole
Range of weights to secure you gazebo safely to the ground
Porch entrance, which attaches to the Gala Tent side panel making a glamorous entrance from the home
Stylish gazebo provides an exceptionally attractive entrance cover
Featured choice of event flooring, dance floor, tent pegs and banquet tables.

Wooden Banquet Tables

Portable Dance Floor

Range of Tent Pegs

Event Flooring Cut To Size

5ft, 5ft 6in, 6ft wooden round banquet folding portable commercial dining tables
Latest technology in commercial portable dance floor, using ABS material
Range of marquee tent pegs suitable for ground sheets to anchor points
Range of outdoor event marquee flooring, matting available on the roll
Featured variety of event folding chairs, marquee lighting, function trestle tables

Banquet Folding Chairs

Marquee Globe Lighting

Trestle Tables

Marquee Heaters

Low price quality folding commercial outdoor event banqueting chairs,
Quality range of marquee, gazebo and parasol globe lighting at low prices
3ft, 4ft, 5ft, 6ft outdoors folding portable commercial catering trestle tables
Range of powerful radiant marquee heaters, clamps and accessories
Featured array of business start up advise, event show, reseller and storage information.

Storage Planner

Visit our Marquee Showroom

Gala Distributors Wanted

Be Your Own Boss

The fastest and most cost-effective solution for your storage requirements
Visit the Gala Tent marquee showroom to test drive our new product range
Actively seeking dealers to distribute our range of marquees and gazebos
Information you need to get your rental hire company off the ground
Featured guide to help plan your event whether it's a party, wedding, show or market stall

Party Planner

Market Stall Planner

Promotional Printing Planner

Wedding Planner

Get the party started - Why not host your own party at home?
Studies indicate that your priority as a market stall trader is affordability
Successful companies run promotions, as they are essential for sales
Weddings are becoming extremely expensive, host your reception at home
"Dear Gala Tent
Just a short note to say thank you, my marquee arrived at 9.30am the next day as stated on your website. It was also really good to receive a product that exceeded my expectations. A very well designed product made from good quality materials."
Lee Bertin
Gala Tent Ltd is a leader in the design and distribution of temporary
marquee
,
gazebos
and modular structures. The company has the largest stock of tents,
marquees
, commercial pop up
gazebos
and accessories in Europe and is actively expanding its range of products, warehousing operations and organisation. Founded in September 1999, by current Managing Director Jason Mace, Gala Tent Ltd currently sells over £7 million of tents and accessories each year. The first mail order marquee company in the UK, Gala Tent was also in the vanguard of the online retail revolution, having had an active e-commerce website since May 2000. In addition to direct sales to the general public, Gala Tent Ltd is also the preferred contract supplier for many hire companies, councils, military and branches of the emergency services. A full company history can be found here: Company History

If you think that Marquees are merely big tents in the outdoors, then we'd say that you have never seen a Gala tent. Here at Gala tent, we create truly fascinating tents that can linger in your mind for a long time.



A few words about who we are and what we offer…


Gala Tent Ltd is a global leader in the design and production of marquees, gazebos, and a range of other modular structures suitable for various events and occasions. The biggest dealer of marquees, pop up gazebos, spares and accessories in Europe, we currently sell over £7 million worth of tents and accessories every year. And our warehousing operation is on a steady increasing trend year after year. We are the direct contract suppliers for a multitude of hire companies, corporate clients, military, councils, and various emergency services.

Here is a peek at some of the services offered by Gala Tent:
Cost-effective mass produced commercial quality garden marquees
Affordable heavy duty commercial quality pop up gazebos
State-of-the-art pop up gazebo accessories and equipment
Inflatable marquees, gazebos and pagodas for every budget
Never-ending stock of event flooring, dance floor, event folding chairs, banquet tables, function trestle tables, and marquee lighting
Whether it is a party, wedding, show, or market display, we have a comprehensive guide to help you plan your event well. Ranging from Party Planner and Wedding Planner, to Market Stall Planner and Promotional Exhibition Planner – we offer all-inclusive services for all events.
Colourful prints on fabric tents can make a long-lasting visual impact, thereby adding more beauty to the event as a whole. Which theme do you want? We can create awfully mesmerising themes for all kinds of events that can transport you into a mini world of London, Canterbury, or Bath – you name it! We bring scenic structures right in front of your eyes in the form of Marquees and pop up Gazebos.

Our marquees have been the show-stoppers at many events such as business parties, group event meetings, and more. We work closely with our clients to deliver something – from intimate to awe-inspiring – that is going to be liked by everyone in the party. To learn more, contact us now!