| | | |
| --- | --- | --- |
| | Marquees | |
| | | |
| --- | --- | --- |
| | Gazebos | |
| | | |
| --- | --- | --- |
| | Equipment | |
| | | |
| --- | --- | --- |
| | Catering | |
| | | |
| --- | --- | --- |
| | Offers | |
| | | |
| --- | --- | --- |
| | Information | |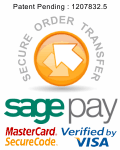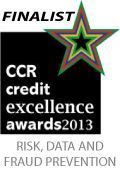 Our Website:




Our Back Office Systems:


Our aim, wherever possible, is to use recycled materials, goods that are not over-packaged and products that are low voltage, durable or reusable.


Doing your bit for the Environment
We can all do our bit for the environment by making some simple changes to the way we live our lives. Find out how you could help to improve the environment:
Stop junk mail and faxes being delivered by contacting the Mail Preference Service on 020 7291 3310 and the Fax Preference Service on 0870 155 4555.
Buy concentrated and refillable products.
Buy products loose - remember you pay extra for the packaging.
Think durability - buy rechargeable batteries rather than single ones and cotton hankies instead of tissue paper.
Buy family size products to reduce the amount of packaging you have to recycle or throw away.
Take a shopping bag to the shops rather than getting a carrier bag every time. There are 8 billion carrier bags used in the UK each year, which equates to 135 bags per person per year.
Don't throw away unwanted gifts or clothes - donate them to your local charity shops.
Re-use jars for storing nails and screws or use them for jam making.
Offer your old magazines to friends or your local doctor and dentist.
Recycle your newspapers, magazines, bottles and cans.
Recycle your engine oil safely by taking it to your nearest Household Waste Recycling Centre
Collect all used stamps and foreign coins and donate to charitable organisations.
For ideas on how to re-use your Gala Tent click here.
Saving energy makes sense for everyone: we save money, have a warmer home and contribute to cutting down CO2 emissions - the main cause of global warming. Did you know that every home in the UK releases 6 tonnes of CO2 into the atmosphere? Have you thought about what you can do to make a difference?
Switch off TV's, computers and stereos, don't leave them on standby.
Use the low economy setting on your washing machine and dishwasher and save energy.
Make sure that ice isn't building up in your freezer and that the thermostat in your fridge is not set too low - fridge's consume more power than most domestic appliances.
Save energy by only boiling as much water as you need in the kettle.
Turn your heating down at home by just 1oC this could save you 10% of your annual energy bill.
Use energy efficient lamps in your light fittings. A low energy light will save you £50 over its life span; will reduce carbon dioxide emissions by 278kg; and will last over 10 times as long as traditional light lamps.
Hang out your washing rather than tumble drying.
Why not put a water saving device in your cistern. They're often free from your water company and easy to install.
Try taking showers instead of a bath. In a week you could save enough water to make 1,000 cups of tea!
Save water by using the low economy setting on your washing machine and dishwasher.
Don't leave the tap running when washing your hands or brushing your teeth.
Check all taps for drips and replace washers if necessary. A dripping tap can waste 26 litres of water in 24 hours - that's enough for a shower.
You can reduce the damage your travel and transport causes to the environment by:
Making many of your short journeys by foot or by bicycle.
Planning your journeys more efficently - for example, take your recycling to the Bottle Bank on your way to the supermarket or work.
Use public transport where possible, i.e. buses and trams, rather than using the car.
Have your vehicle serviced regularly. Keep your tyres inflated and engine tuned.
If you're purchasing a vehicle consider a more eco-friendly vehicle such as gas and electric power.
Reduce your food miles by buying locally-grown produce rather than those grown overseas
The natural environment is one of our most important assets. Our gardens can make a significant contribution to the environment and they are important to protect all biodiversity and provide food and shelter to much wildlife.
Collect water from the roof in a water butt - not only does this save water but it is free and is better for your plants than tap water!
Plant native and British species. To add colour to your garden try planting wild flowers. They are an essential source of food for insects, such as butterflies. Try some evening primrose - they provide a pleasant aroma and attract many moths.
Avoid buying peat-based products - use peat alternatives instead. Many wildlife habitats are now threatened by peat extraction. Set up a compost bin instead.
Consider planting a tree if you don't already have one. Trees filter pollution, provide shelter for birds, and act as air conditioners keeping areas shaded and cool.
Log piles in shaded areas will provide homes to hedgehogs and stag beetles.
Create a pond in your garden, or if it is small buy a birdbath. Birds like to visit birdbaths to drink and bathe.
Try buying organic and local produce, or even better rent an allotment and grow your own vegetables, its great fun, its healthy and cheap too!
Consider when shopping for food how many food miles that item has travelled to get to your store. Eat seasonal vegetables - they're much cheaper and they are less likely to have travelled around the world before landing on your table.
Consider buying Fair Trade products such as coffee and tea.
Buy recycled products where possible
Buy food with little packaging, loose fruit and vegetables are less expensive.