| | | |
| --- | --- | --- |
| | Marquees | |
| | | |
| --- | --- | --- |
| | Gazebos | |
| | | |
| --- | --- | --- |
| | More | |
| | | |
| --- | --- | --- |
| | Equipment | |
| | | |
| --- | --- | --- |
| | Planner | |
| | | |
| --- | --- | --- |
| | Offers | |
| | | |
| --- | --- | --- |
| | Information | |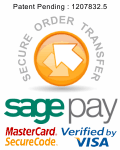 Replacement genertic canopy for the Gala Shade Pro range of pop up gazebos




Next Day Delivery


3m x 3m Gala Shade Pro Generic Canopies
From £89.99
From £74.99 (Excl VAT @ 20%)




Next Day Delivery


3m x 4.5m Gala Shade Pro Generic Canopies
From £120.00
From £100.00 (Excl VAT @ 20%)




Next Day Delivery


3m x 6m Gala Shade Pro Generic Canopies
From £175.00
From £145.83 (Excl VAT @ 20%)



Canopies for discontinued lines
Next Day Delivery


Gala Shade Pro Spare Canopies
£79.99 Save £40.00
From £40.00
From £33.33 (Excl VAT @ 20%)


Buy replacement canopies for gala shade pop up gazebos


Our gala shade pro range of pop up gazebos are highly popular and one of our fast selling products in the market. Many a time our clients feel the need to replace their canopies due to accidental damage or wear and tear due to rigorous use. If you make use of gazebos frequently under the hot sun it is natural for it to get damaged faster than the side walls since it is directly exposed to the blazing sun. In order to save our customers the cost of buying a brand new gazebo set we have provided the option of buying only the canopy, although we would recommend you go for a full set in case it's been a few years since you bought the gazebo as it would turn out to be more economical in the long run.

The canopies are designed with superbly durable and high quality 500d polyester PVC coated material. The canopies come in a range of 8 different colours including hot pink and blood red which can be quite fashionable. You could give a new look to your tent by opting for a canopy with contrasting colour from the sidewalls, which would make your whole tent look brand new even though only your canopy is. The canopies come in 3 different dimensions which are most commonly in demand. The price ranges from £89 to £175.

We also have replacement canopies for discontinued lines of products such as the 2.2m x 2.2m gala shade gazebo. The blue and white canopy for this is priced at £40 rather than the £79 that it was originally priced at. This canopy is shipped within a few days after order confirmation. On the other hand, the gala shade pro canopy of the same dimension that comes in green and white takes about 45 working days to get shipped in. Both the canopies are made from the same 500d polyester PVC coated material and are as durable as our more recent products.
Our whole idea of offering replacement canopies separately is to meet the requirements of our customers, as many people wish to give a new look to their gazebo or be extra safe by ordering a new one as soon as signs of wear and tear appear on the old one.