| | | |
| --- | --- | --- |
| | Marquees | |
| | | |
| --- | --- | --- |
| | Gazebos | |
| | | |
| --- | --- | --- |
| | Equipment | |
| | | |
| --- | --- | --- |
| | Catering | |
| | | |
| --- | --- | --- |
| | Offers | |
| | | |
| --- | --- | --- |
| | Information | |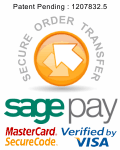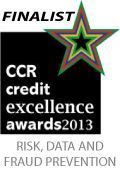 Our Website:




Our Back Office Systems:


Buy low prices on outdoor portable commercial function event trestle table furniture delivered on a national next day free

09008
3ft Round Event Folding Table
£29.99 Save £6.00
£23.99
£19.99 (Excl VAT @ 20%)




07585
4ft Event Trestle Folding Table
£34.99
£29.16 (Excl VAT @ 20%)




Usually Ships Within
45 Working Days


09009
4ft Round Event Table
£49.99
£41.66 (Excl VAT @ 20%)




Usually Ships Within
45 Working Days


07280
5ft Round Folding Trestle Table
£69.99
£58.33 (Excl VAT @ 20%)




---


07261
6ft Event Trestle Folding Table
£44.99
£37.49 (Excl VAT @ 20%)




Usually Ships Within
45 Working Days


09010
6ft Round Folding Table
£89.99
£74.99 (Excl VAT @ 20%)




Check out these related Categories
Folding Commercial Gazebo
Folding Chairs
Folding Trade Table
Folding Wooden Tables



Furniture is of great importance to us as it supports many of our activities. A folding trestle table that serves as an excellent piece of furniture for indoor and outdoor use stands as an example of a smart choice of foldable yet sturdy and easily storable furniture.
Folding trestle tables are convenient, with their ease of storage and portability, as they can be folded away and placed in any small corner without disturbing your space.
These new ranges of furniture are ideal for outdoor family gatherings, picnics, weekend camping, trade shows, market stalls, DIY etc.
At Gala Tent Ltd., we have the largest stock of tents, marquees shades and accessories in Europe, and we make sure you get only high quality range products from our store.
We have a large range of outdoor portable trestle tables and poser tables of size 3ft, 4ft, 5ft and 6ft.
Out foldaway table is cleverly and beautifully designed to provide you with furniture that can be placed anywhere to enhance the look of the inside or outside spaces of your home or office, and also allowing quick and easy storage when it needs to be tucked away when it serves no purpose.
You can be assured of good style and quality, as we make sure never to compromise on these two important characteristics of our furniture.
These folding tables are made up of eco-friendly plastic. They are maintenance free and you are definitely benefited as the construction is sturdy, easy to set-up and neutral in appearance. Our folding trestle and poser style tables are a great addition to your furniture range as they are used widely for a variety of purposes from home to commercial.
Visit our site for a simple and transparent shopping experience, to view an extensive range of good quality folding trestle tables at affordable and reasonable prices, delivered free of charge the next day. These multi-use blow moulded foldaway tables have become a favourite among the masses.