| | | |
| --- | --- | --- |
| | Marquees | |
| | | |
| --- | --- | --- |
| | Gazebos | |
| | | |
| --- | --- | --- |
| | Equipment | |
| | | |
| --- | --- | --- |
| | Catering | |
| | | |
| --- | --- | --- |
| | Offers | |
| | | |
| --- | --- | --- |
| | Information | |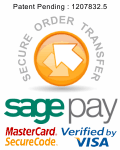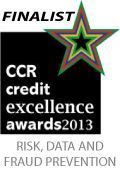 Our Website:




Our Back Office Systems:


Buy from an extensive range of quality commercial marquee heaters, brackets and replacement bulbs at low prices delivered next day

06461
Electric Halogen Patio Heater (wall mounted)
£29.99
£24.99 (Excl VAT @ 20%)




07273
Electric Halogen Marquee Heater
£39.95
£33.29 (Excl VAT @ 20%)




07385
Spare Bulb For Patio / Marquee Heater
£14.99
£12.49 (Excl VAT @ 20%)




08456
Parasol Universal Heater Clamp
£9.99
£8.33 (Excl VAT @ 20%)




---


08919
Replacement Mesh Cover For Heater
£7.99
£6.66 (Excl VAT @ 20%)




09120
Universal Heater Clamp
£9.99
£8.33 (Excl VAT @ 20%)




Check out these related Categories
Marquee Chairs
Marquee Tables
Marquee Lighting
Marquee Flooring



Celebrating weddings, birthday parties, corporate events, fashion shows, product launches, fairs or carnivals, have made marquees a much needed important structure, for those who love to celebrate their special events outdoors but under a tent.
Guests always feel welcome and comfortable when the temperature of the event is set just right, allowing them to stay and be a part of the celebrations to their hearts' content.
It doesn't matter what time of the year it is, as long as you have the right equipment to set the mood to allow your invitees enjoy themselves.
Marquee heaters form an essential part of your preparations when it comes to making your party memorable. At Gala Tent Ltd, which has the largest stock of tents, marquees, shades and accessories in Europe, we strive to provide high quality marquees and other accessories at the best reasonable and affordable prices.
We are committed to giving you the best marquee heaters to control the atmosphere of your event, whether big or small, lavish or simple. We have the right marquee heaters to specially cater to the challenges faced in maintaining the temperature of these beautiful yet temporary structures. Our marquee heaters are cost effective and efficient.
Select from a range of powerful radiant marquee heaters, clamps and accessories designed to attach your marquee heater to a vertical surface outdoors.
You donít have to worry about heater related issues like fumes or smells. These heaters warm directly, exuding a warm amber glow, without the need to heat the air in between. They come with easily attachable brackets and provide targeted heat at the flick of a switch.
Visit our site for a simple and transparent shopping experience, where we display an extensive range of high quality commercial marquee heaters, brackets and replacement bulbs delivered to UK mainland addresses, free of charge the next day.
With our range of Marquee heaters, you can be assured that your guests will take home with them more than just the warmth of the event in their hearts and memories, which otherwise would be stolen by the distractions of an unpleasant temperature.