| | | |
| --- | --- | --- |
| | Marquees | |
| | | |
| --- | --- | --- |
| | Gazebos | |
| | | |
| --- | --- | --- |
| | Equipment | |
| | | |
| --- | --- | --- |
| | Catering | |
| | | |
| --- | --- | --- |
| | Offers | |
| | | |
| --- | --- | --- |
| | Information | |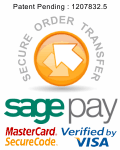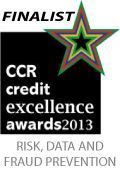 Our Website:




Our Back Office Systems:


Win a 3m x 3m Gala Shade Pro MX



You wonít find a more durable safety shade range!
The new Gala Shade Pro-MX has been specifically designed to meet the requirements of the commercial market. It has an easy-up fast build mechanism and can be quickly erected by two people. Totally portable, Gala Shade Pro-MX is extremely robust and durable to withstand the bump and grind of regular use.
Use Gala Shade Pro-MX to enhance your company and brand image.
The Gala Shade Pro-MX range is used by many of Britainís leading companies for promotional events to raise brands awareness. The quality finish of the Gala Shade range mirrors the qualities companies seek to incorporate into their brand identities. You can raise awareness of your product, company and campaign through the use of colour printing on the Gala Shade canopy.
Read full Gala Shade Pro MX Specification here.
---
How To Enter


Send Gala Tent photos or videos along with your story!

There are no losers as all runners-up will receive a prize

Here are some top tips






Send photos of any product you have purchased being used, from our online catalogue
Send photos or a cam/mobile video of erecting your table, Gala Tent.
How fast can you erect your shade, marquee, and table? We have been informed one customer using 4 people erected a 4m x 10m Gala Tent in 16 minutes? How cool is that!
How many people can you fit in a Gala Tent?
Make a funny video Ė make me laugh ;)
Do you have some innovative ideas or products to showcase
Video or photo your party, event special occasion, we would love to see this.
If you are an exhibitor, send in photos, and your story, we may be able to get you some free PR.
Get your business noticed, if you have purchased a Gala Tent for work then sent it to us working, you could be a builder, caterer, farmer, tarder, we love this type of feedback.
If you have used our printing service then this is a given opportunity to send in photos, video and a story for publishing
Sporting events are also great, who won, was it a charity event
We supply many publicans as well as the general public at Christmas where Iím sure lots of photos/videos are taken so let see them
Cash in the attic, standing a car boot market trader, selling antiques - How much did you make? What did you sell? Ė Tell us all about it.
Business start up Ė we would like to help send us you story.
Raising money for charity, we can help.
Sponsorship events, we are always involved

Iím sure I will be adding to the list shortly, as Iím sure you will send me a story I havenít though of.

Send competition entries to competition@galatent.co.uk. The closing date is November 30th 2013. Remember to include your contact details







---


The competition prize is a 3m x 3m Gala Shade Pro MX. You can find out more about the 3m x 3m Gala Shade Pro MX by clicking here.

Please note: Gala Tent Ltd reserves the right to use any submitted photographs for publicity purposes and retains the intellectual property rights of all pictures published.



---