| | | |
| --- | --- | --- |
| | Marquees | |
| | | |
| --- | --- | --- |
| | Gazebos | |
| | | |
| --- | --- | --- |
| | Equipment | |
| | | |
| --- | --- | --- |
| | Catering | |
| | | |
| --- | --- | --- |
| | Offers | |
| | | |
| --- | --- | --- |
| | Information | |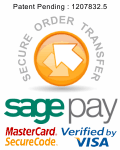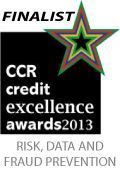 Our Website:




Our Back Office Systems:


Gala Tent Structures
The 12 Month manufacturers warranty is against framework corrosion only and not against rips or tears in the material caused through use, we do however offer a repair service.
The outdoor structures that we sell are not for permanent use and should be taken down during adverse and/or windy weather conditions. This information is provided in your Instructions and Care manual enclosed with your structure, manuals can also be downloaded from this website, click here.
All Gala Tent Structures purchased through Gala Tent are not covered under warranty or insurance for damage caused by the weather.
During exteremly cold weather the windows on the sidewalls may become brittle. It is recommended that the sidewalls be opened at room temperature to avoid cracking.
We recommend that you contact your own insurance company to check or add cover under your household or business policy.
We do advise that, if you are planning to leave your structure erected for many days/weeks/months, the weather should be checked regularly to ensure the safety of the structure. In the event of strong winds we recommend that the structure be taken down completely.
Gala Tent provide a very supportive after sales service with a full catalogue of spare parts so, in the event of damage occurring to your structure, spare parts can be purchased online.
Gala Tent also provide a repair service. You can send in your damaged material and Gala Tent will restore, patch up and make good. (Subject to extra cost)
If for any reason you cannot find a part for a structure you purchased from Gala Tent then use our contact form for help and advice from our Customer Service Team.
All of our products (including printing and bespoke items) will be branded with the Gala Tent Ltd company logo, this branding is not optional and is included on every product sold.
Take Precautions & Safety Measures:
Make sure your structure is secure using the recommended tie down kits; tie down kits can be used on all structures.
Use guide ropes. Guide ropes attach on all four corners of your structure and will help balance and stability.
Purchase ground bars. Ground bars add weight and stability, as well as keeping your structure totally square, sand bags can be laid over these to add extra weight.
Purchase cast iron weighted feet. These can be stacked so you can maybe add two or three on top of each other if required.
Purchase Resin weighted feet these are very easy to attach, simply fill with sand or water and attach around the leg pole.
Purchase heavy-duty ground pegs. These are very useful for pegging down ground bars on soft ground as well as being useful for attaching guide ropes to.
Taking precautions against the weather is very important; check the weather, even if you have taken all the above safety measures we still advise that if winds speeds exceed 30mph then take your structure down. Gala Tent cannot guarantee your structure in any weather conditions whatsoever.
We will not be responsible for any losses resulting from your use or the inability to use our structures.
We will not be responsible for your loss of profits, wasted expenditure, or any other loss whatsoever.
We strongly advise that the canopy is removed before collapsing your structure as this may cause snags and tears if left on. If the canopy is left on this is at the users own risk and these damages are not covered under warranty.