| | | |
| --- | --- | --- |
| | Marquees | |
| | | |
| --- | --- | --- |
| | Gazebos | |
| | | |
| --- | --- | --- |
| | Other Stuctures | |
| | | |
| --- | --- | --- |
| | Equipment | |
| | | |
| --- | --- | --- |
| | Play Centres | |
| | | |
| --- | --- | --- |
| | Planner | |
| | | |
| --- | --- | --- |
| | Special Offers | |
| | | |
| --- | --- | --- |
| | Profile | |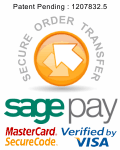 | | | |
| --- | --- | --- |
| | On Sale Marquees and Accessories | |
Massive saving on marquee, gazebo and accessories in our online sale, free UK delivery
07548
5m x 5m Pagoda Satin Fabric Lining
£899.00 Save £449.50
£449.50



07650
2.2m x 2.2m Gala Shade Pro Canopy (Blue/White)
£79.99 Save £40.00
£40.00



09484
4m x 4m Pagoda inc Sidewalls
£1,799.00 Save £359.80
£1,439.20



09485
5m x 5m Pagoda inc Sidewalls
£1,999.00 Save £399.80
£1,599.20




---

09486
6m x 6m Pagoda inc Sidewalls
£2,199.00 Save £439.80
£1,759.20




Indulge yourself at the massive gala tent sale



Itís the time for tent lovers to rejoice! Gala tent brings to you a massive sale on marquees, gazebos and accessories. Our online store has a sale on a range of tents and accessories which is sure to save you some well earned money. Marquees and gazebos are becoming increasingly popular among people for hosting parties and weddings, and even as garages for cars. This is due to the fact that our tents are highly durable, easily assembled and also very portable. So for all those people who have purchased our products before and to give an incentive to all the others out there to give gala tent a try, we have brought you this massive savings sale.
This yearís new gala tent polyester PVC material multi span gala tent is up for sale for just £474 which saves you a whopping £174, which is no small amount of money. This tent design is the culmination of 10 years of modifications fuelled by suggestions from gala tent clients. This structure focuses on flexibility, functionality and of course durability. The multi span option lets you upgrade your tent size to any one of our 17 different sizes available. The number of uses you can put this to is up to your imagination, ranging from trade stands, market stalls, car shelter and any other use you can think of.
There are a number of such multi span tents on sale of varied dimensions and material such as the 6m x 4m PE gala tent, 3m x 10m poly gala tent etc. Apart from tents, we also have accessories such as the 5m x 5m pagoda satin fabric lining on sale where you can save £500 - an irresistible offer! This lining, which is designed to be fire retardant as well, transforms your tent into a beautiful venue for any social event such as parties and weddings. The gala shade pro canopy (blue/white) saves you £40 and is made of 500d high grade polyester PVC material. This is your best chance to buy yourself a spare canopy or replace an old one at a new irresistible price. There are many more products on sale at gala tent so take out your cards and start shopping.