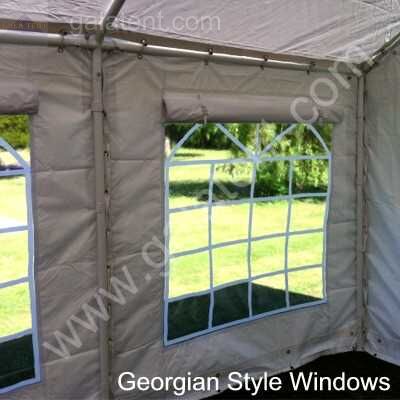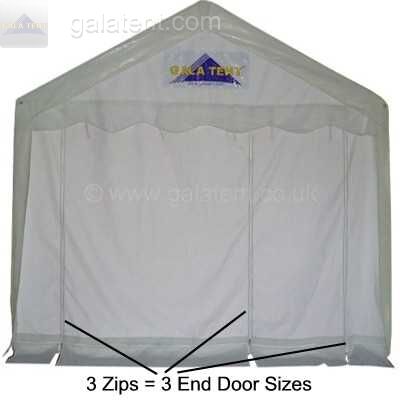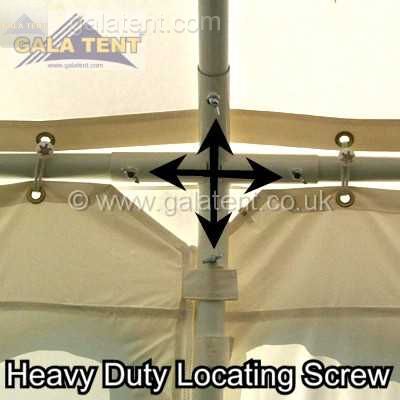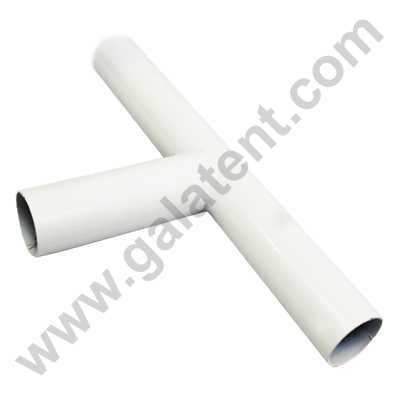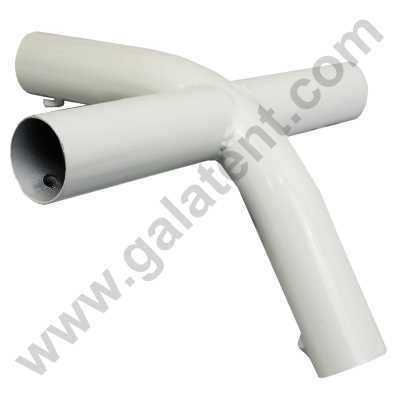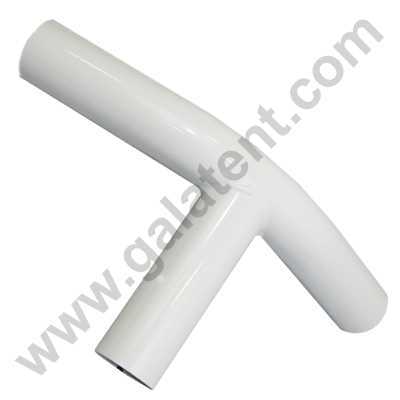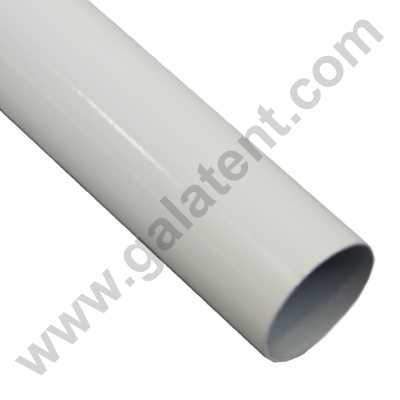 06503 - 3m x 4m Gala Tent™ Marquee Luxury (Poly)
Size Options :
Material Options :
30 Day Money Back Guarantee
DESCRIPTION
RELATED
BUYING GUIDE
The Gala Tent range have dual side panel options so you receive panels with large Georgian style windows and privacy panels to put over these if you are after a blank panel. The vertical side walls of the Gala Tent means it can stand flush with adjoining buildings to maximise floor space as required. The sidewalls also have 15cm(6") side skirts to promote improved water run-off and drainage. The Gala Tent frame simply slots together and each leg comes complete with a base plated that can be pegged, bolted or weighted.
There are no hidden costs with Gala Tent as all come complete with full set of sidewalls and pegs to fully enclosure the structure, along with guild ropes and pegs.
* 500d Polyester PVC commercial quality covers
* British fire-rated to BS 5438 and BS 7837
* Heavy duty eyelets
* Industrial zip fastening on all side panels
* Strong 38mm tubular steel frame and 44mm corner joints.
* Tube wall thickness upto 1.2mm
* Powder coated framework
* Georgian style window panels
* Locating/retaining screw at each joint for stability and strength
* Heavy-duty Velcro and bungee cord straps
* Full instructions and care manual
* Window blank covers included for privacy
* 3 different size door entries on end panel, for multi use
Height Dimensions:
Eave Height: 205cm
Centre Apex Height: 280cm
Door Dimensions:
Width 2.3m x Height 2m
People Capacity:
Standing Auditorium Style: 20
Seated With Table: 10
Packing Information
1 x Carton 199x16.5x13cm – WT 15.2kg
1 x Carton 199.5x16.5x8cm – WT 9.8kg
1 x Carton 59x46x15cm – WT 11.25kg
1 x Carton 58x47x15cm - WT 7.8kg
1 x Carton 58x47x9cm - WT 6.85kg
2 x Carton 58x47x8cm - WT 4.05kg
Structure Size:
3m x 4m (aprox: 10ft x 13ft)
Gala Tents have 3 levels of door entry on the end panel, and also every panel zips or bungees or is Dutch laced on every joint sometimes many buyers overlook this fundamental feature. If you have one large door opening that may prove to be a very drafty event.