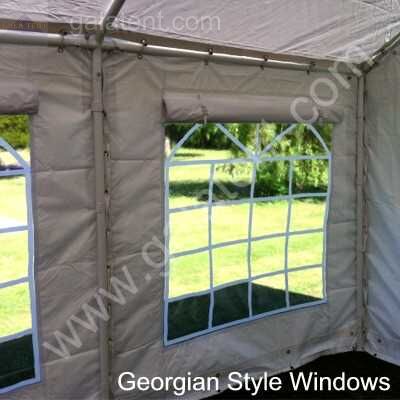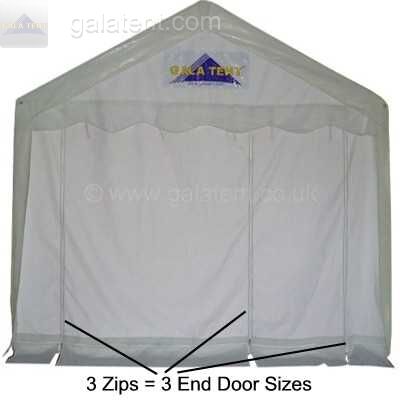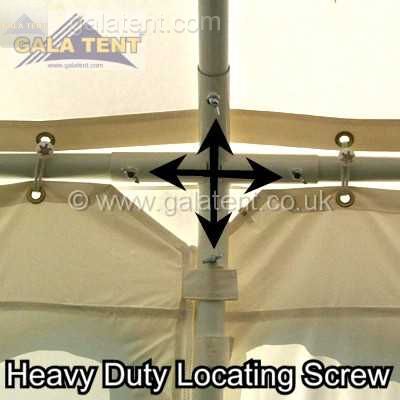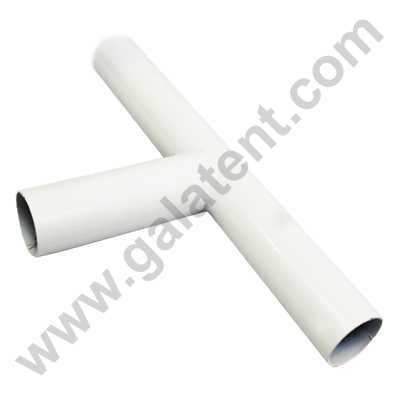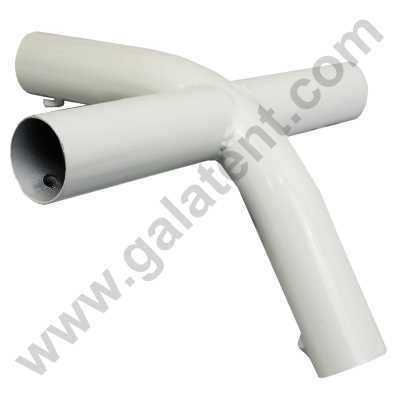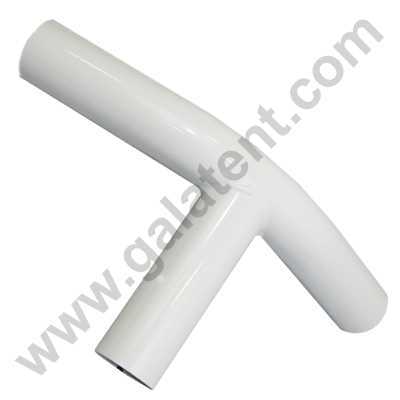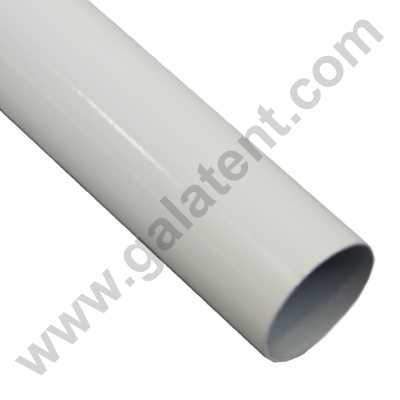 06503 - 3m x 4m Gala Tent™ Marquee Luxury (Poly)
Size Options :
Material Options :
30 Day Money Back Guarantee
DESCRIPTION
RELATED
BUYING GUIDE
ABOUT PRODUCT
This years new vibrant Luxury Polyester PVC coated Gala Tent™ material! Gala Tent is the result of over a decade of improvements and modifications, much of which has been stimulated by suggestions and feedback from Gala Tent clients. The focus is on product flexibility, functionality and durability. The goal is to ensure that Gala Tent remains the best quality structure in its class and the first choice product of the hirer
Flexibility
Gala Tent is manufactured in seventeen different sizes! Which means if you find that you need a larger marquee at a later date, the Gala Tent Multi-Bay option offers the degree of flexibility you need benefitting from a 2m add-on bay option. Gala Tent is supplied with a manufacturer's quality guarantee. Anyone can understand the frustration of misplacing a pole, peg or panel. With Gala Tent you can simply replace any missing part by ordering it online. How many other marquee suppliers offer that level of customer service?
Safety Precautions
It is very important to anchor your Marquee to the ground, Tie Down Kits, Ground Bars and Heavy Duty Pegs are a recommended optional extra in even the calmest weather conditions. Please see related items.
PRODUCT VIDEOS
PRODUCT BENEFITS
Gala Tent is the ideal solution for covering outdoor events or work areas. Easily transportable, Gala Tent is simple and quick to erect and provides immediate protection against the elements. Potential uses include trade stands, market stalls, car cover, smoking shelter and storage area. Gala Tent's use is limited only by your imagination. Gala Tent is made up of linked 2m bays, which can be detached to create an opening anywhere around the tent.
The Gala Tent range have dual side panel options so you receive panels with large Georgian style windows and privacy panels to put over these if you are after a blank panel. The vertical side walls of the Gala Tent means it can stand flush with adjoining buildings to maximise floor space as required. The sidewalls also have 15cm(6") side skirts to promote improved water run-off and drainage. The Gala Tent frame simply slots together and each leg comes complete with a base plated that can be pegged, bolted or weighted.
There are no hidden costs with Gala Tent as all come complete with full set of sidewalls and pegs to fully enclosure the structure, along with guild ropes and pegs.
PRODUCT SPECIFICATION
This years new vibrant Luxury Polyester PVC coated Gala Tent™ material!. The Gala Tent range of marquees is built to last. We've listed below the key features of the Gala Tent specification; combined we believe these features make Gala Tent the most durable marquee of its kind in the world:
* 500d Polyester PVC commercial quality covers
* British fire-rated to BS 5438 and BS 7837
* Heavy duty eyelets
* Industrial zip fastening on all side panels
* Strong 38mm tubular steel frame and 44mm corner joints.
* Tube wall thickness upto 1.2mm
* Powder coated framework
* Georgian style window panels
* Locating/retaining screw at each joint for stability and strength
* Heavy-duty Velcro and bungee cord straps
* Full instructions and care manual
* Window blank covers included for privacy
* 3 different size door entries on end panel, for multi use
Height Dimensions:
Eave Height: 205cm
Centre Apex Height: 280cm
Door Dimensions:
Width 2.3m x Height 2m
People Capacity:
Standing Auditorium Style: 20
Seated With Table: 10
Packing Information
1 x Carton 199x16.5x13cm – WT 15.2kg
1 x Carton 199.5x16.5x8cm – WT 9.8kg
1 x Carton 59x46x15cm – WT 11.25kg
1 x Carton 58x47x15cm - WT 7.8kg
1 x Carton 58x47x9cm - WT 6.85kg
2 x Carton 58x47x8cm - WT 4.05kg
Structure Size:
3m x 4m (aprox: 10ft x 13ft)
PRODUCT STORY
The Luxury Polyester PVC material was introduced in 2003 doubling the range of marquees Gala Tent offered to event organisers. The 3m x 4m is as a cost effective robust marquee for home and commercial use. Since then the product has become very popular with market trades as a market stall, garage and extending the home for a party, children's birthday parties. The reason why this size is very popular is because it will fit in almost any garden and patio adding value to any occasion.
Gala Tents have 3 levels of door entry on the end panel, and also every panel zips or bungees or is Dutch laced on every joint sometimes many buyers overlook this fundamental feature. If you have one large door opening that may prove to be a very drafty event.
PRODUCT WARANTIES


CASE STUDIES

Awards Case Study

6m Span Case Study

Asian Wedding Case Study

Fire Rated Case Study

Gala Tent Hirer Case Study

TV Celebrities Case Study
INSTRUCTIONS / LAYOUTS / CERTIFICATES

3m x 4m Poly Gala Tent - Instructions

Fire Certificate

3m x 4m Suggested Layout
PRODUCT REVIEWS
Wai Man
Derby
7 August 2014
Wow the deliver was quick! What a Great service, I would fully recommend it Thanks.
Amanada Dobson
Devon
1 July 2014
Thank you, I am very impressed with the prompt and courteous service I have received from your company. I will certainly recommend you to anyone who asks about the marquee in the future
Tony Bush
Kent
11 October 2013
We purchased a 4 X 3 Gala Tent PVC coated and wer impressed by the ease of assembly, however we subsequently noted a manufacturing error in the roof panel, after photos were sent , Gala sorted the issue immediately by replacing all of the tent panels , Excellent customer service.
Fred Rolph
Enfield
6 September 2013
Many thanks for the speed and efficiency of the delivery. It arrived at 10.45am