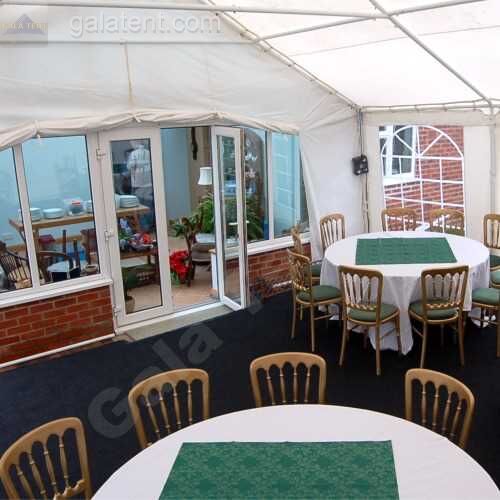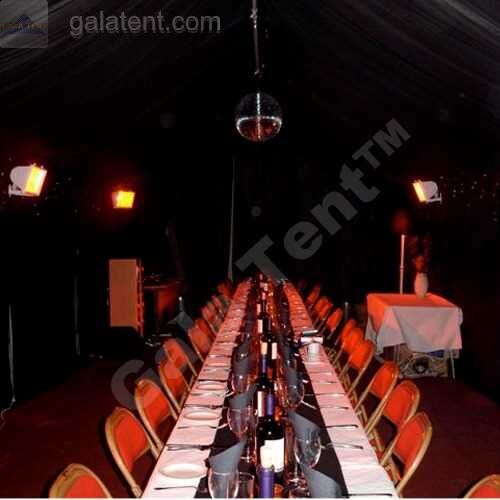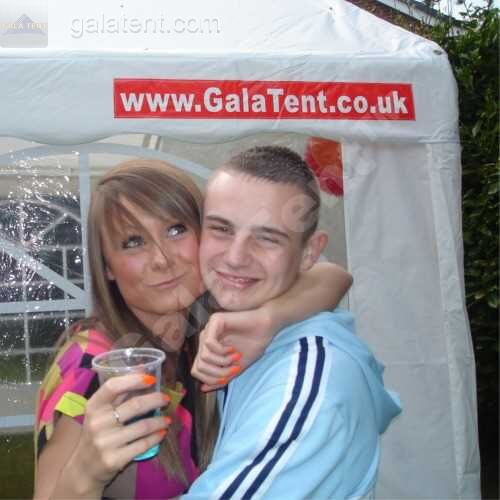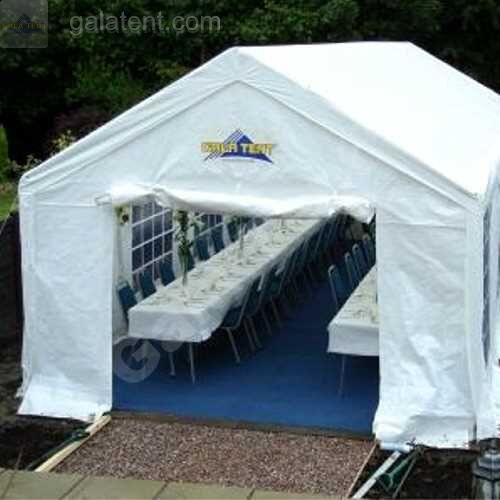 08622 - 6m x 12m Gala Tent™ Marquee Party Pack (PE) - Bronze
Size Options :
Material Options :
30 Day Money Back Guarantee
ABOUT PRODUCT
Take all of the hassle out of buying the equipment for your party. The Gala Tent Party Pack contains everything you need to make your party complete as well as massive savings over the normal individual prices of the equipment.
PRODUCT VIDEOS
PRODUCT BENEFITS
It's always stressful planning a party - where to go, what to do? The hassle of transport; local pubs and clubs jam-packed with strangers struggling to buy drinks from the bar. Why not host your own party at home?! You may be celebrating a wedding, moving into a new house, enjoying a summer barbecue. Perhaps your special event is a birthday, anniversary, New Year's Eve, team building or office party. Party Tent Packs provide an inexpensive way to add glamour and space to your event with our extensive range of Party Tents to suit all budgets and occasions
10 great party ideas to get that party started:
1. If you're planning a party with friends, why not have a whip round to pay towards the purchase of a Gala Tent.
2. Send invitations out giving your event that special personal touch. Don't forget to mention bring a bottle!
3. Fancy dress parties are great fun. Why not theme the event: gangster and moll, horror, super heroes, TV characters, cartoon, back to school
4. Karaoke competition - everybody thinks they can sing after a few jars! You could even make this a chance to dress up as your favourite artist, just like 'Stars in their eyes'.
5. Murder mystery parties are always enjoyable and inexpensive.
6. 'James Bond's Casino Night' is always popular: guys suited and booted, girls in classy evening dress. Now, really Miss Moneypenny.
7. Charity nights are a great way to raise funds for a good cause.
8. Race nights, - everyone likes a little flutter and they're easy to organise.
9.We're obsessed with quizzes in the UK! Pop quiz, sports, and general knowledge: choose your teams and let the contest begin.
10.Relive your youth with a 60's disco – or, in my case, a 90's disco!!
PRODUCT SPECIFICATION
The Party Pack Contains:
QTY: 1 - 6m x 12m Gala Tent Marquee
QTY: 1 - 6m x 12m Ground Bar Set
QTY: 1 - 6m x 12m Gala-Tex Flooring
QTY: 6 - Globe Lighting
QTY: 12 - Tie Down Kits
QTY: 12 - Marquee Heaters
PRODUCT STORY
Gala Tent started life in 1999 providing party organisers around the UK with marquees for the millennium celebrations. Since that memorable event Gala Tent have been flooded with request for party marquees in all sizes for party celebrations at home so we have put a range of party packs which include, flooring, lighting, heating and tie down kits in every marquee size suitable for all occasions and topped this off with a very attractive discount. enjoy!
CASE STUDIES

Awards Case Study

Asian Wedding Case Study

Fire Rated Case Study

Gala Tent Hirer Case Study

TV Celebrity Case Study
INSTRUCTIONS / LAYOUTS / CERTIFICATES

6m x 12m Ground Bar Set Instructions

6m x 12m PE Gala Tent - Instructions

Fire Certificate

Globe Light Set Instructions and Care

6m x 12m Square Suggested Layout

6m x 12m Suggested Layout
PRODUCT REVIEWS