| | | |
| --- | --- | --- |
| | Marquees | |
| | | |
| --- | --- | --- |
| | Gazebos | |
| | | |
| --- | --- | --- |
| | Equipment | |
| | | |
| --- | --- | --- |
| | Catering | |
| | | |
| --- | --- | --- |
| | Offers | |
| | | |
| --- | --- | --- |
| | Information | |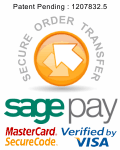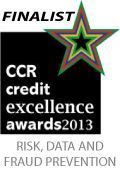 Our Website:




Our Back Office Systems:






POP-UP GAZEBOS


Are you are on the lookout for superior Pop-up Gazebos? If so, we are pleased to tell you that you have come to the right place. Gala Tent, a leading Pop-up Gazebo manufacturing company, is your one stop shop for a range of pop-up Gazebos suitable for all kinds of events and occasions. Whether you want Pop-up Gazebos for garden get-togethers, mini parties, village fetes, or any other outdoor event, we can offer comprehensive services suiting your requirements.

In the past 12 months, Pop-up Gazebos have been amongst the biggest sellers for us. Every time, we have created something memorable for our clients. We are one of those companies that donít rest on its laurels. Despite being touted as the best in the market, we still take our consumers input seriously, and try to see how we can get better and better. We scour the web everyday and update ourselves with the latest improvements in the world of Pop-up Gazebos. We are so passionate about what we do Ė and we mean it!

Hand-crafted from durable fabrics and the highest quality steel, our Pop-up Gazebos are built to last for long. The fact that our structures are lavishly PA coated makes them withstand challenging weather conditions easily. And that is not all! To add more stability to the structures, we provide sand bags and side curtains Ė so all your needs are pretty much taken care of right here. To enable quick and hassle-free installation, we offer wheel-bound storage bags, thick pressure-withstanding rope, and fixing pegs.

Caution: Donít compare Pop-up Gazebos with cheap DIY Gazebos available at cheap rates in the market. We are focused towards providing quality Pop-up Gazebos at reasonable prices.

We offer Pop-up Gazebos in numerous shapes and sizes for various occasions. The one called Gala Shade Pro-MX is meant for smaller setups while Gala Shade Pro-40 is designed for average-level set ups. And we offer something called Gala Shade Pro-50 exclusively meant for heavy duty commercial use. All Pop-up Gazebos are available in various sizes: 3m x 3m, 3m x 4.5m, and 3m x 6m. To learn more, feel free to contact us! And hurry, because you might be eligible for some special discounts, which we offer on a timely basis.