| | | |
| --- | --- | --- |
| | Marquees | |
| | | |
| --- | --- | --- |
| | Gazebos | |
| | | |
| --- | --- | --- |
| | Equipment | |
| | | |
| --- | --- | --- |
| | Catering | |
| | | |
| --- | --- | --- |
| | Offers | |
| | | |
| --- | --- | --- |
| | Information | |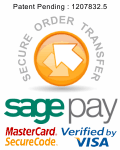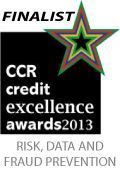 Our Website:




Our Back Office Systems:


Click Here to read a recent market stall case study
Low cost innovative Market Stalls, see our full range in many sizes and colours, printed and branded from £59.99
Why choose Gala Tent Market Stalls?
Gala Tent and Gala Shades are supplied to traders, market operators and local authorities as the NEW market stall of the future, chances are you're working next to a trader using one of these structures.


Market Research
Our market research and case studies across Britain indicate that your priority as a market trader is affordability, durability, and erectability. Gala Tent has responded to your feedback. We've designed our structures so there quick to erect; the framework is lightweight yet extremely strong and robust, along with quality material covers. We've hit the low price point due to mass-production, not sacrificing quality; this has enabled us to be extremely competitive.


Market Stall Gallery
Check out our gallery of successful traders using our structures as market stalls. click here


Back Up Service
Gala Tent controls the manufacture of all its products. If you misplace, damage any component of your structure, a joint, pole or panel, you can rest easy in the knowledge that Gala Tent stock spares. You won't have to wait either as we deliver next day. Gala Tent also stock a comprehensive range of essential accessories including weights; flooring, tie down kits, tables and chairs etc…


Printing & Branding
Most traders recognise the benefit of having a stall that stands out from the crowd. Gala Tent offers a full colour printing service to add extra impact to your business visibility, from only £59.99, you can find out more by clicking here.
Gala Tent
Gala Tent is suitable for all market stall events and comes in 17 different sizes, the smallest being 2m x 3m, the largest 6m x 12m, all used successfully by market traders. Gala Tent is available in PE or Luxury Poly/PVC.


Find out more about Gala Tent PE by clicking here.
Find out more about Gala Tent Poly/PVC Model by clicking here.
Gala Shade Pro-MX
This entry-level product has been specifically designed to meet the requirements of the commercial market. Benefiting from an easy-up fast build mechanism, which can be quickly erected by two people in minutes.


Find out more about Gala Shade Pro-MX by clicking here.
Gala Shade Pro-40
Gala's mid range model for commercial applications, quality build aluminium 40mm hex frame design which balances exceptional durability, strength, practicality and value-for-money.


Find out more about Gala Shade Pro-40 by clicking here
Gala Shade Pro-50
Gala's top-flight commercial model, again quality built aluminium frame but this time with 50mm hex frame for serious traders.


Find out more about Gala Shade Pro-50 by clicking here