| | | |
| --- | --- | --- |
| | Marquees | |
| | | |
| --- | --- | --- |
| | Gazebos | |
| | | |
| --- | --- | --- |
| | Equipment | |
| | | |
| --- | --- | --- |
| | Catering | |
| | | |
| --- | --- | --- |
| | Offers | |
| | | |
| --- | --- | --- |
| | Information | |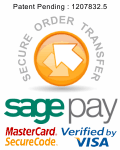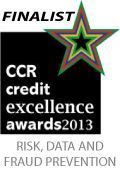 Our Website:




Our Back Office Systems:


The latest in exhibitions stands, quality printing and branding providing free mock up service
Important Exhibition Stands
Exhibitions, which are organized nationally, allow companies small and large to demonstrate their new products and services. Such exhibitions offer a wide range of activities looking to attract entrepreneurs, manufacturers, distributors, resellers etcÖ. Printed commercial quality gazebos are an excellent way of exhibiting these services

Stand Out From The Crowd
Most exhibitions and trade shows are usually quite large and people rarely have enough time to visit every single exhibition stand. Therefore itís vitally important to make an impact to stand out from the crowd, by using a printed gazebo for your exhibition, you will stand out, making simple shell schemes look dated. Your printed gazebo benefits from many height setting so you can rise high above your competitors displaying your logo and vital message. This will attract more visitors maximizing the amount of interest from the show. Your printed gazebo will create a nice talking point for you and your staff, as you will be very different to others exhibiting who havenít really put much effort into marketing their show stand.

Suitable For All Types of Business
Printed gazebos also make lucrative display stands, imagine showcasing various new products in large shops and stores, used as a retail point of sale. You can also purchase more canopies and sidewalls to match various promotions.

Important Company Asset
These days, many companies choose printed commercial gazebos to exhibit, as they provide the finest way of promoting and advertising a multitude of products, printed gazebos are an important marketing asset, like leaflets company brochures and business cards. Weather your exhibiting indoors or outdoors a printed gazebo will serve you well and provide a good return on investment.

Marketing Success
At Gala Tent we know that conveying the message in a brief and memorable way is extremely important for businesses. Therefore it is the creative imagination, which we put into the design and build of our printed gazebos, which will serve as a serious focal point to attract buyers and ensure marketing success.

Many Sizes Available
We offer a quality range of various printed gazebos in many different colours and sizes from 2.2m x 2.2m to 3m x 6m all suitable for your exhibition. The 3m x 3m and 2.2m x 2.2m are the most popular, 2.2m being our best seller for shows as most exhibitors rent a 2.5m or 3m sq show stand area leaving additional room for pop up banners and promotional literature. However the 3m x 4.5m and 3m x 6m have made serious impact at shows as you cant imagine you canít be missed. But this would depend on your marketing budget.

Save Money on Shell Schemes
Another benefit from using a printed gazebo is the obvious speed to set up, however you can also save hundreds of pounds on shell schemes as floor area is all you require. If you are exhibiting at shows regular then your printed gazebo will soon pay for itself as most indoor shows charge £120 to £200 for shell schemes

Optional Equipment
Spotlights or globe lights simply clip to the ample framework; flying banner kits can also add effect to your exhibition stand, providing maximum exposure from the isles as you can be seen from the other end of the show, flying banners can be purchased in 3m, 4m and 5m high kits.

Printing & Branding
We provide a varied printed service from simple text to photo quality images starting from only £59.99. These can be produced within a few days.

Price promise
If you come across a better quotation for identical goods that are printed to the same high standard then please prove it by getting a written quote and we guarantee to better it!

Call in to our showroom
Take a look at our printed gazebo exhibition stands, and view our range of pop up structures on display.
If you require any further information, please use our contact form and one of the gala tent team will contact you as soon as possible.