Case Study: Ru-Slack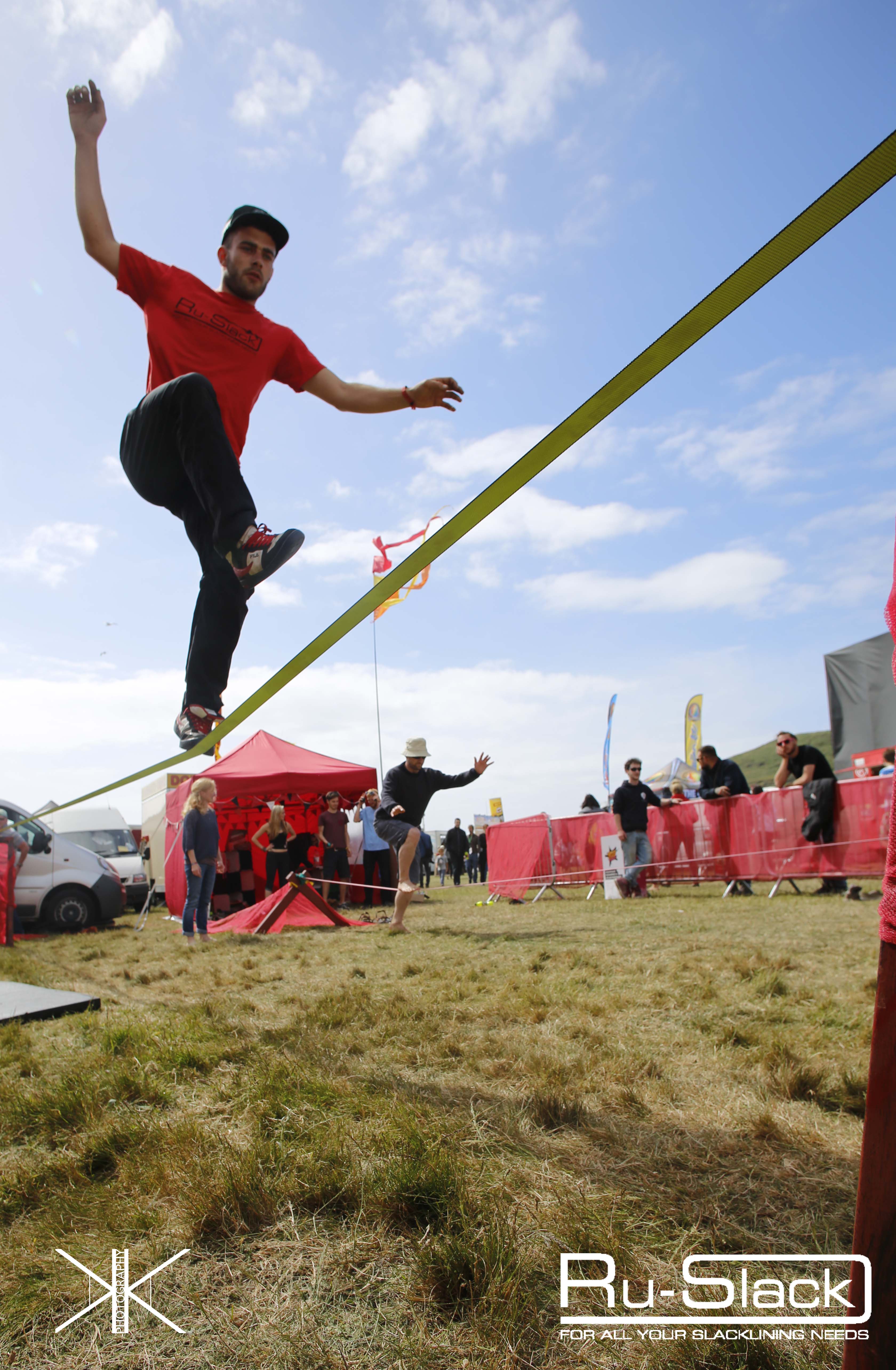 Gala Tent were approached by Ru-Slack, a social enterprise, for a supply of gazebos to be used as sheltered areas for some of their activities. The social enterprise aims to create social capital by developing and educating people through the medium of slacklining. Slacklining is an activity of balancing on a rope which is set high above the ground. The organisation has slacklining programmes running in 10 different countries and has worked with numerous schools to incorporate slacklining into their every day curriculum.
#READMORE#
The slacklining activity started out as a hobby when the addictive nature soon had Ben hooked! Ben, Ru-Slack Founder, noticed the real benefits of this activity; physically, mentally and socially. Ben went on to research the use of slacklining at university when he realised that it was a possible tool to engage young people who were either at risk of, or who were, committing offences. Ben saw this as a perfect opportunity to use this as an educational tool to improve the lives of those around him.
Ru-Slack purchased the Gala Shade Pro 50 from Gala Tent for their events which could act as an area of shelter from the weather so that all paper work could be kept safe which is imperative for their work as it is primarily outdoors. Ben chose to use Gala Tent as they previously used another manufacturer and said that "Our previous gazebo lacked the structural support needed and so wind and rain proved to detrimental to us at times".
"It means we have a designated area to engage and build relationships with our clients."
The activities have proven to be a success after lots of friends and families have come together to take part in this extraordinary event. Ru-Slack are looking to expand in the future on to other extreme sports as well as continuing what they are currently doing by applying for grants. The organisation operates for a profit to re-invest in social capital and for the expansion of the sport which basically means people are put before profit.
"We first heard about Gala Tent as a recommendation from a friend who used one of your gazebos for a family event."
"To sum up how useful the product has been in one work – invaluable."
To start up your own business in the events industry, contact us on 0800 988 4252 for more advice and information.
To read more about Ru-Slack click here to visit their website.
Or, click here to visit their Facebook page.