Gala Tent: A dog's best friend
The glorious sunshine has been blasting the UK with a welcome and unlikely heatwave for well over a week so far, with thermometers hitting the 30°C mark all over the nation.
Whilst it's perfect weather for the millions of holiday makers travelling up and down the country to both relax and top up those bronze tans, one thing that has stood out for us more than anything else in the headlines, dogs are suffering more than most in the unrelenting heat. The RSPCA has been providing help and advice on the best times to walk your best furry friend, and things you should and shouldn't do to ensure the safety of your doggo during these dry, hot times. Part of this advice is to ensure your dog has plenty of shade available to get out of the sun.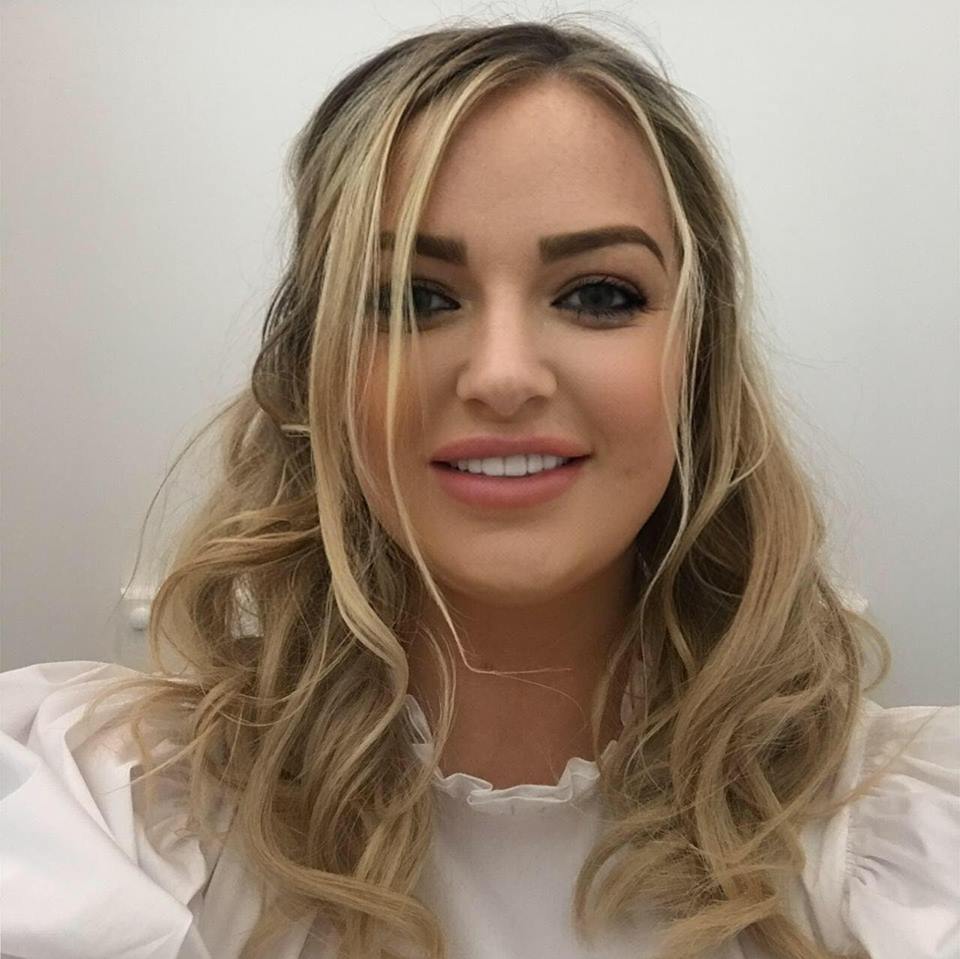 Meet Rebeckah Vaughan; entrepreneur, dog lover, and founder of No More Kennels. After setting up the Help a Homeless Dog charity, Rebeckah created No More Kennels, a luxury alternative to the cold, grey 'prisons' of other places that care for canine friends when needed. No More Kennels has deluxe bedrooms for dogs to enjoy, which come complete with large beds, exquisite bedding, CCTV for owners to check on their beloved pets, even televisions, and most importantly, a large outside area where dogs can run wild in the open air to get their required exercise.
But here was where she hit a problem. The heatwave has been coming for so long and with so much intensity that the pooches have been unable to play as they might like. What Rebeckah needed was something to provide shade and a cool space for the dogs to be sure they remained safe. She approached our directors, Mark and Lisa, explaining her issue.
Our Sales Director and dog lover, Lisa Mace, said: "Rebeckah came to us after hearing about the quality of Gala Tent products. She had tried other brands in the past that had broken, blown away, or were simply not good enough quality to reflect the quality of the services that No More Kennels offer. Having fur babies myself, I think her idea of a luxury pet hotel is fabulous, and I'm glad that our products were able to contribute the well-being of the poor pups in this heat."
Two 3m x 3m Gala Tent marquees were soon shipped to Cheshire, where they were filled, decorated and made super-glamorous by the No More Kennels team, ready to be enjoyed by the hotel's fluffy guests.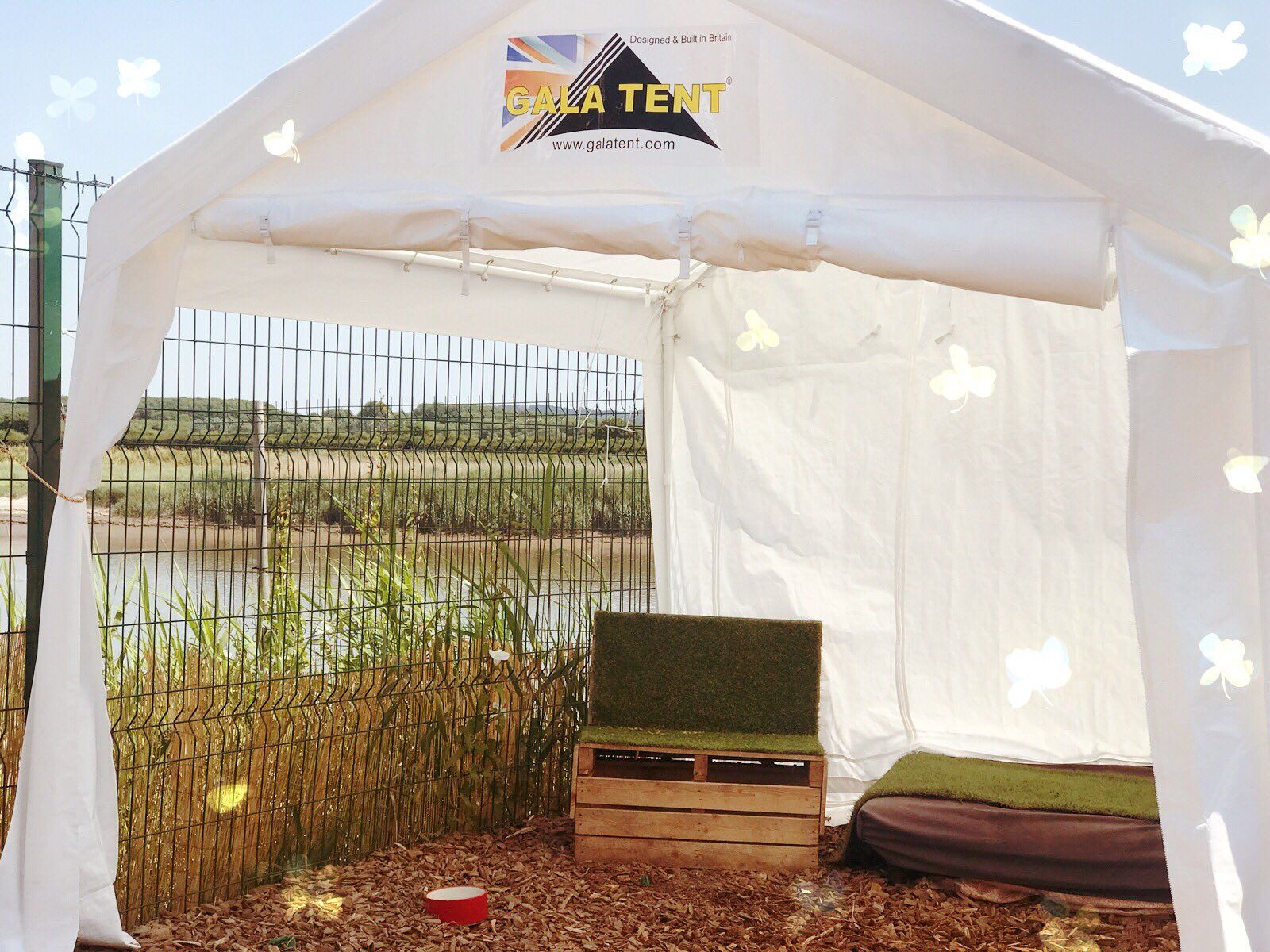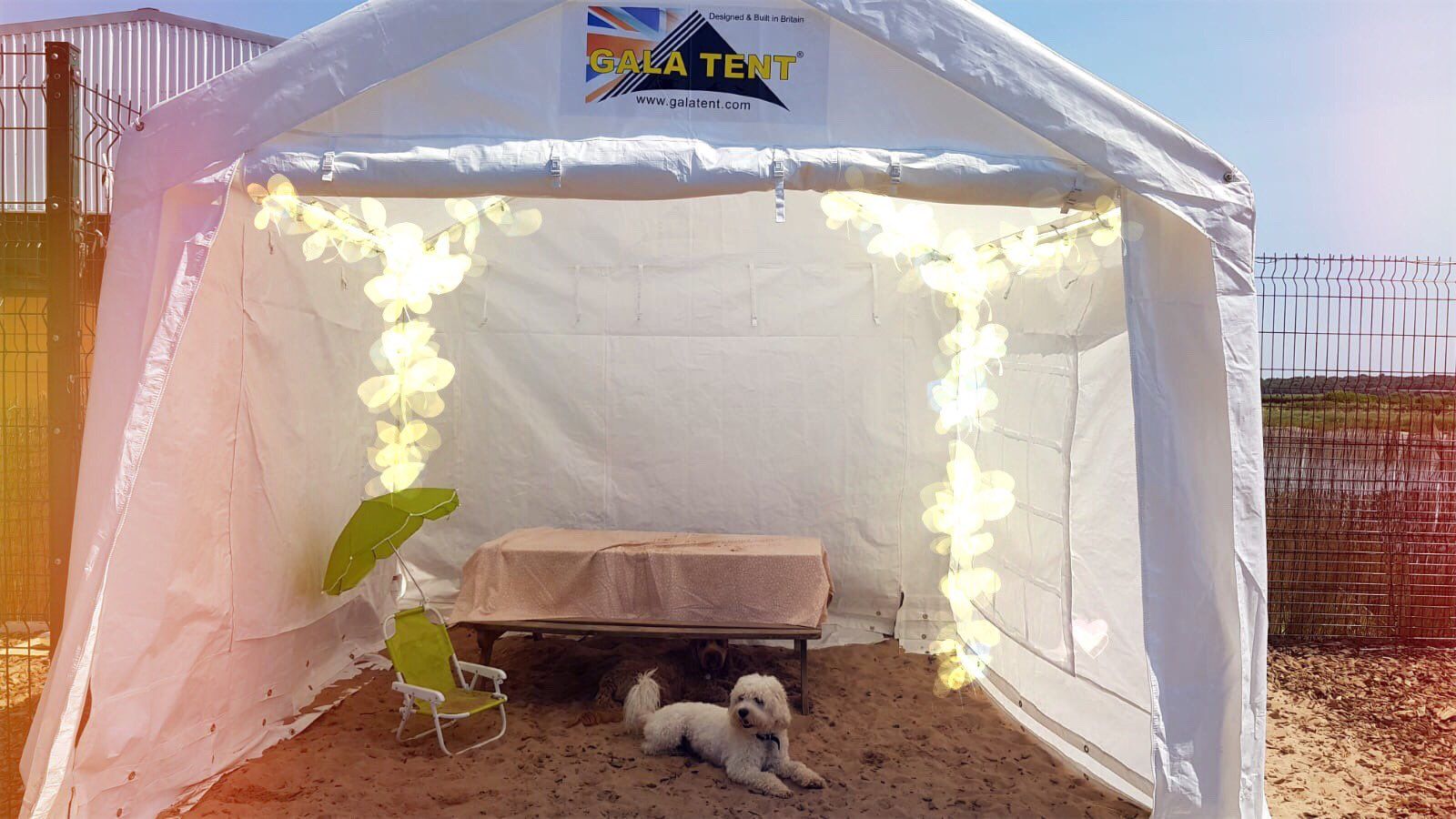 Rebeckah said of the tents, "Gala Tent have saved the puppers! The dogs have really made the marquees their own, and along with all of the other steps we've taken to ensure their safety during the heatwave, such as purchasing air conditioning units, paddling pools and cooling vests, we're happy that we're providing our service users with the best possible experience. Thank you so much, Lisa and Gala Tent, for helping us to help our lovely guests."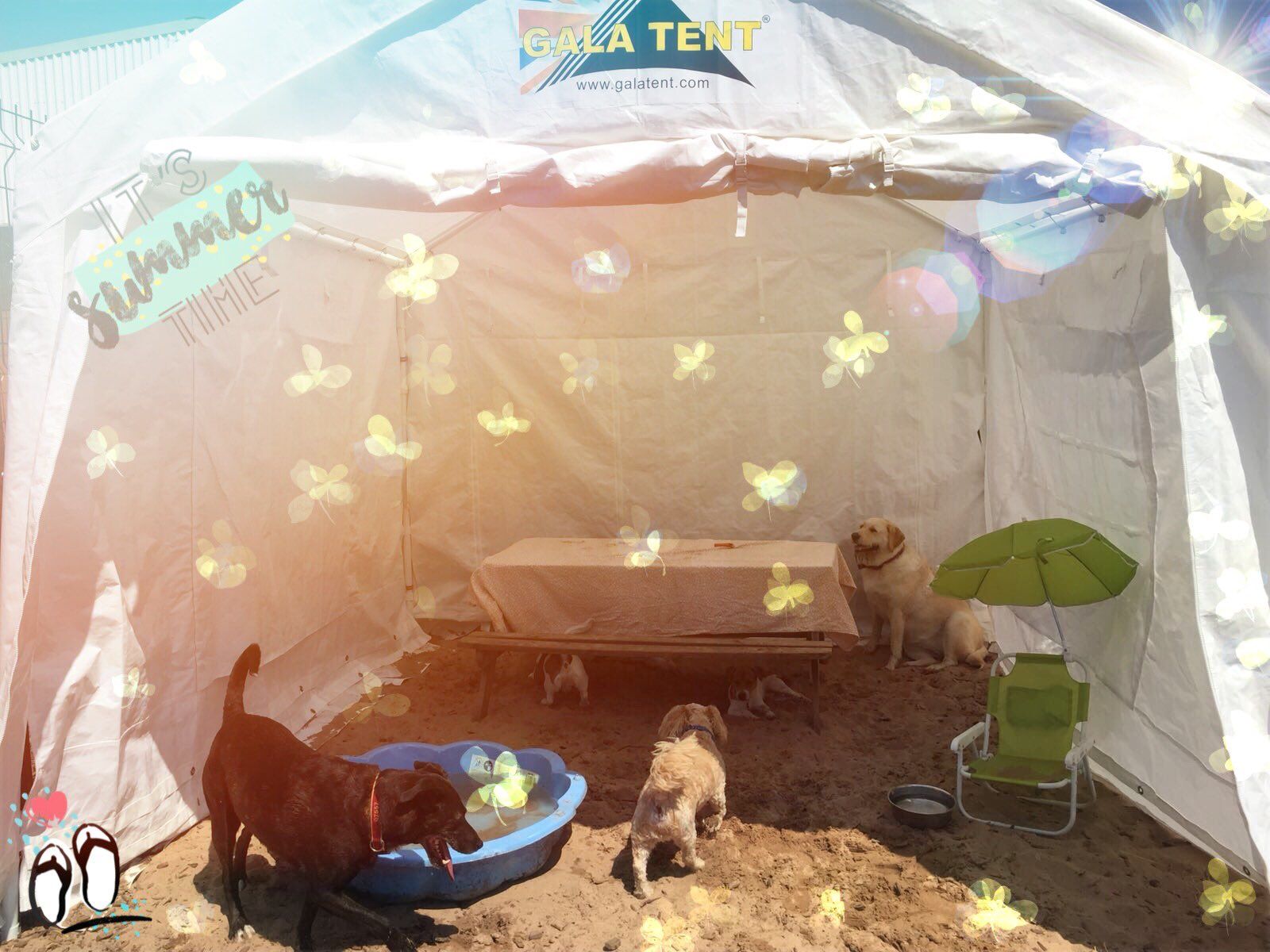 We're very happy to have helped Rebeckah and her fleet of canine friends, and maybe Lisa's beloved pooches, Fi-Fi, Millie and Teddy will be coming over for a visit to No More Kennels before long!
For more information on No More Kennels and the great work that Rebeckah does, visit www.nomorekennels.co.uk or www.rebeckahvaughan.co.uk
The health and safety of your dogs is of the utmost importance during hot and sunny weather, and the RSPCA advises you should take the following steps to ensure you're helping your best furry friend:
Never leave animals in hot cars, conservatories, outbuildings or caravans, even just for a short while.
Use pet safe sun cream on exposed parts of your pet's skin, such as the tips of their ears and nose, to avoid sunburn.
Ensure pets always have access to shade and fresh drinking water to help keep them cool.
Putting ice cubes into your pet's bowl can help keep water cool and fresh
Damp towels for your pet to lie on could provide welcome relief from the heat.
Dogs may also appreciate a paddling pool to splash around in.