It's not an event without Gala Tent
10182 -
9m x 15m Gala Tent Fusion Marquee
Qty:


RECOMMENDED ACCESSORIES

ACCESSORIES

CLEARANCE SALE

SALE
DESCRIPTION
SPECIFICATIONS
BENEFITS
STORY
VIDEOS
CASE STUDIES
REVIEWS
SPECIFICATIONS
Frame Material:
* Hard pressed extruded aluminium 6061/T6
* Main Pole size 60x46x2.5mm
Fabric material:
* Canopy 650g/ 100% PVC
* Sidewalls 650g/M2 translucent Georgian Style PVC Windows
* Flame retardant to DIN 4102 B1, M2
* PATENT GB 1021341.1
Dimensions
* Side height: 2.2m
* Apex height: 3.35m
* Bay distance: 3m
* Max Wind Speed 55mph
* Weight: 662kg
Optional
* Erection Tools
* Commercial Flat Lining
* 3m Add on bay
* Ground Bar
* Anchor Pegs
* 3m Add-on-bay
* Sidewall pegs - recommended qty: 120
INSTRUCTIONS / LAYOUTS / CERTIFICATES

Instructions and Care Guide

Instruction manual

9m x 15m Suggested Layout

9m x 15m Square Suggested Layout
Read More
BENEFITS
The Gala Tent Fusion Marquee design has been patented and is unique in the market. To make this heavy duty modular marquee affordable for today's consumer, we have saved on building costs but also designed the structure so its easily transportable and will fit on a pallet, so lowering delivery costs.
The Fusion design also had another positive impact by lowering the production costs, making our 9m span marquees even more affordable. This kind of structure is fantastic for providing the buyer or business with a quick return on investment.
Read More
PRODUCT WARRANTIES


DESCRIPTION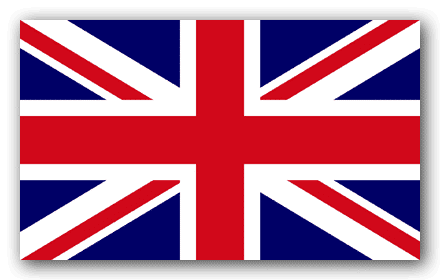 I made a commercial decision many years ago not to compete on price but compete on quality and value for money. I was well aware of low-price items claiming to be the high specification of Gala Tent. However after many case studies it was clear they are clearly not. What I did was invest in research and development, design and technology and produced the finest range for marquees and gazebos on the market. And I'm sure again you will agree that you can in fact make anything cheaper and we have all bought a product on Price and been very disappointed which comes at a COST. And guess what, Gala Tent is still the market leader and recently posted double digit growth in our first quarter of this year alone.
Gala Tent Fusion marquees are designed and built in Britain. A large number of our competitors despatch from either Germany, Denmark, France or even China and pose as UK companies by using a .co.uk address. Return postage can cost £1000's leaving you with more COSTS, and replacement parts will not be available.
Don't get caught out, buy right, first time !!!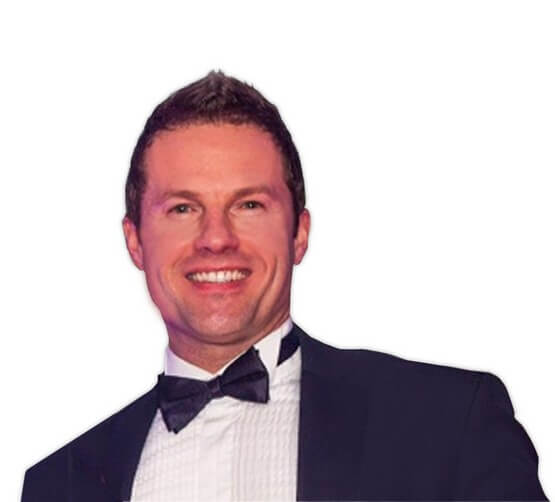 Jason Mace, Managing Director
P.S "It's not an event without Gala Tent"
Call Now: 01709 913990 or click here to email us.
Finance is a fantastic way to spread the cost of your purchase. To make it easy we've added the ability to let you apply for and then complete the loan application quickly and entirely online.
Check your eligibility
Before you apply please note you will only be considered for finance if you:
Are having the delivery to a UK address
Are having the delivery to the same address as cardholder
Are at least 18 years old
Are in regular full or part-time employment (minimum 16 hours per week or £5,000 per annum, unless you are retired and receiving a private / company pension or in receipt of disability allowance)
Are a permanent UK resident and have lived in the UK for at least 3 years.
Have a good credit history with no late payments, debt relief orders, CCJs, IVAs or bankruptcies.
Please note discounts can not be carried over if you are purchasing using finance.

First add the items you wish to purchase to your basket. When you reach checkout select the best finance option for you and choose 'Buy Now Pay Later'. The quick application form takes no more than a couple of minutes to complete and then you'll receive an instant decision.
In the unlikely event that you believe you have seen a like for like product at a lower price, then please use this form to request a Price Match.
The Next Generation of Designed & Built in Britain Gala Tent™

Manufactured with a British PATENT GB1021341.1 for speed, strength, safety and simplicity. The frames of clearspan Gala Fusion structures are manufactured from high-grade aluminium extrusions to provide strength whilst minimising weight; there is no need for centre supports or guide ropes.
Designed from the entry level Gala Tent marquee and a high end modular we have developed innovative ideas from both structures, which created a mid range, reasonably priced, heavy duty commercial structure aptly named the Gala Tent Fusion.

Exhibiting the new Fusion Marquee at the Showman's Show 2010, Gala Tent had an enormous amount of feedback from new and existing customers. Such was the success that the prototype was sold in the first hour of trading at full price even though it was still in the development stages.

The USP (unique selling point) being that there is nothing in the market to rival this mid range product, you either have the entry level marquee, which is a sturdy structure but not designed for use for semi permanent and long term use along with being limited to 6m span. The only other option is the modular, which is just too expensive, and most businesses struggle for a quick return on investment.
The hire trade, show companies and drinks vendors buy in to this concept and place regular orders . The feedback from the hire companies is fantastic, they can move up from the entry level Gala Tent structures, which are limited to 6m span, to a 9m span which would give them greater target market and a quick return on investment… a win,win situation!.

The frames of the new Gala Tent Fusion structures are manufactured from high-grade aluminium extrusions to provide strength whilst minimising weight; there is no need for centre supports or guide ropes. The structure can be positioned on most surfaces including tarmac, concrete and grass.

The lightweight modular aluminium frame makes the marquee quick, simple and safe to erect with no special skills or tools required and packs down to the size of a standard pallet for easy transportation.

Gala Tent Fusion can be located on most surfaces including tarmac, concrete and grass. The lightweight frame makes Gala Tent Fusion quick, simple and safe to erect with no special skills or tools required.

Packs down to fit on an over sized pallet for easy transportation.
Enhance Your Company Brand Image.
The Gala Tent™ Fusion range is used by many of Britain's leading hire companies for promotional events to raise brand awareness. The quality finish of the Gala Tent™ range mirrors the qualities companies seek to incorporate into their brand identities. You can raise awareness of your product, company and campaign through the use of colour printing on the Gala Tent™ canopy and gable end walls. Ask our specialist contact centre staff if you require printing and branding.
Read More
STORY
The Gala Tent Fusion marquee was dreamed up by Managing Director Jason Mace as there was no mid-range commercial marquee available to the event industry anywhere in the world so he designed one.
Jason took key attributes from the entry level Gala Tent and the high end modular marquees and produced the Gala Tent Fusion. The design fast became the best selling 9m marquee in Britain and it is also a massive seller for Europe
Read More
CASE STUDIES

Awards Case Study

Fusion Case Study
Read More
Delivery Pricing
Gala Tent offer an unrivalled next-day delivery (if ordered before 4pm), delivery is free if you spend £100 or more.
Trusted Contact Centre
Gala Tent agents will never ask you to read out and compromise your credit card banking details over the phone, we use SOTpay which is a fully PCI DSS Compliant digital payment technology speak to us in confidence CALL NOW 01709 913990.