It's not an event without Gala Tent
11280 -
3m x 3m Gala Tent Marquee Pro Original (PE)
Qty:


RECOMMENDED ACCESSORIES

ACCESSORIES

CLEARANCE SALE

SALE
DESCRIPTION
SPECIFICATIONS
BENEFITS
STORY
VIDEOS
CASE STUDIES
REVIEWS
FAQ
SPECIFICATIONS
The Gala Tent range of marquees is built to last. We've listed below the key features of the Gala Tent specification; combined we believe these features make Gala Tent the most durable marquee of its kind in the world:
Gala Tent is never beaten on quality and value for money!
Approx 340g PE commercial quality covers
British fire-rated to BS 5438 and BS 7837
Heavy duty brass eyelets
Industrial zip fastening on all side panels
Strong tubular steel frame (up to 44mm).
Tube wall and plate thickness upto 1.2mm
Powder coated framework
Georgian style window panels
Locating/retaining screw at each joint for stability and strength
Heavy-duty Velcro and bungee cord straps
Full instructions and care manual
Window blank covers included for privacy and storage
3 different size door entries on he end panel, for multi use
Detachable leg covers
Height Dimensions:
Eave Height: 205cm
Centre Apex Height: 280cm

Door Dimensions:
Width 2.3m x Height 2m

People Capacity:
Standing Auditorium Style: 10
Seated With Table: 5

Packing Information
1 x Carton 199x25x25cm – WT 32kg
1 x Carton 155x20x14cm – WT 13kg
Total Weight Of Structure - 45kgs


Structure Size:
3m x 3m (aprox: 10ft x 10ft)
INSTRUCTIONS / LAYOUTS / CERTIFICATES

3m x 3m PE Gala Tent - Instructions

Fire Certificate

3m x 3m Suggested Layout
Read More
BENEFITS
Gala Tent is the ideal solution for covering outdoor events or work areas. Easily transportable, Gala Tent is simple and quick to erect and provides immediate protection against the elements, rain or shine.
Practical uses of the Classic Gala Tent
* Celebrate spontaneous events at home as and when they occur.
* Provide an elegant guest marquee for garden parties, celebrations and festive occasions.
* Protection from the ever changing weather and cover for catering.
* Shade from the sun, pleasant cover during the chillier evening hours, prolonging your event.
* Suitable for all occasions. Perfect for sports teams, companies, clubs, markets, weddings, birthdays, and many other celebrations
* The ideal solution for use as temporary shelter, storage space or cover even an for an outdoor pool
* Other potential uses include trade stands, market stalls, car port cover, smoking shelter and with the window covers makes the ideal storage area. Gala Tent's use is limited only by your imagination. Gala Tent is made up of linked 2m bays, which can be detached to create an opening anywhere around the tent.
Duel sidewall with privacy blind
The Gala Tent range have dual side panel options so you receive panels with large Georgian style windows and privacy panels to cover them. The vertical side walls of the Gala Tent means it can stand flush with adjoining buildings to maximise floor space as required.
Side skirt for water drainage
The sidewalls also have 15cm(6") side skirts to promote improved water run-off and drainage. The Gala Tent frame simply slots together, no tools required, and each leg comes complete with a base plated that can be pegged, bolted or weighted.
No hidden costs
There are no hidden costs with Gala Tent as all come complete with full set of sidewalls with privacy blinds and pegs to fully enclosure the structure, along with guild ropes and pegs.
Essential professional ground bar set
The ground bar not only provides more security in adverse weather conditions is keeps the whole structure square and in line with no stray leg pole, giving a really taut appearance with no flapping panels. The ground bar can also be weighted down and anchored with the heavy duty pegs.
Read More
PRODUCT WARRANTIES


DESCRIPTION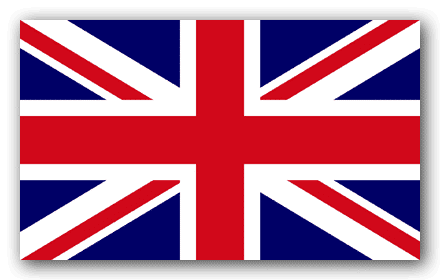 I made a commercial decision many years ago not to compete on price but compete on quality and value for money. I was well aware of low-price items claiming to be the high specification of Gala Tent. However after many case studies it was clear they are evidently not. What I did was invest in research and development, design and technology and produced the finest range of marquees and gazebos on the market. And I'm sure again you will agree that you can in fact make anything cheaper and we have all bought a product on Price and been very disappointed which comes at a COST. And guess what, Gala Tent is still the market leader and recently posted double digit growth in our first quarter of this year alone.
Gala Tent is the only British manufacturer of garden marquees. All our competitors despatch from either Germany, Denmark, France or even China and pose as UK companies by using a .co.uk address. Return postage can cost £100's leaving you with more COSTS and replacement parts will not be available.
Don't get caught out, buy right, first time !!!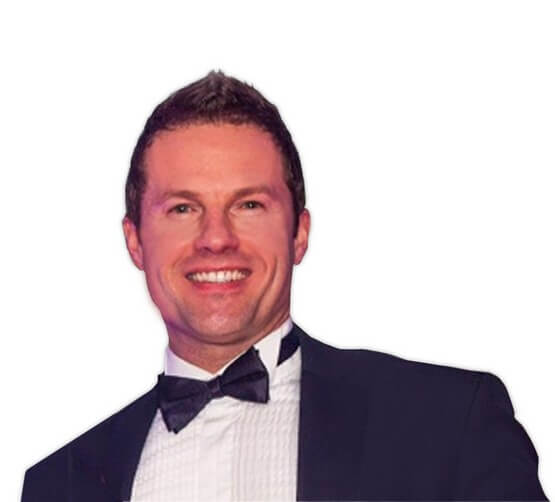 Jason Mace, Managing Director
P.S "It's not an event without Gala Tent"
Call Now: 01709 913990 or click here to email us.
Finance is a fantastic way to spread the cost of your purchase. To make it easy we've added the ability to let you apply for and then complete the loan application quickly and entirely online.
Check your eligibility
Before you apply please note you will only be considered for finance if you:
Are having the delivery to a UK address
Are having the delivery to the same address as cardholder
Are at least 18 years old
Are in regular full or part-time employment (minimum 16 hours per week or £5,000 per annum, unless you are retired and receiving a private / company pension or in receipt of disability allowance)
Are a permanent UK resident and have lived in the UK for at least 3 years.
Have a good credit history with no late payments, debt relief orders, CCJs, IVAs or bankruptcies.
Please note discounts can not be carried over if you are purchasing using finance.

First add the items you wish to purchase to your basket. When you reach checkout select the best finance option for you and choose 'Buy Now Pay Later'. The quick application form takes no more than a couple of minutes to complete and then you'll receive an instant decision.
In the unlikely event that you believe you have seen a like for like product at a lower price, then please use this form to request a Price Match.
**GALA TENTS RANGE OF MARQUEE PRO PACKAGES**
Buy the fundamental equipment with one click with the Gala Tent Pro Package. This kit includes the necessary products of importance which include, Framework, Canopy, Sidewalls and the Ground Rail Bars.
The Designed & Built in Britain Gala Tent Pro™ embodies the ground bar rail which stabilises the base providing a solid foundation for anchorage. The latest version of the original award-winning Gala Tent™ Marquee, which completely transformed the event industry.
Gala Tent™ Marquees are perfect for many different occasions and provide a truly affordable even solution, whether for home or commercial use; ideal for Trade Stands, Market Stalls, Car Port, Garden Parties, Functions, Weddings, Storage and Community Fetes. Gala Tent™ is a trusted quality trademarked product that will keep your event covered, come rain or shine.
View the New version of the original award-winning Gala Tent™ Marquee, the marquee that completely transformed the event industry. The PE material is now unquestionably the best quality material of its kind available. Gala Tent™ is the result of over a decade of improvements and modifications, much of which has been stimulated by suggestions and feedback from Gala Tent™ clients. The focus is on product flexibility, functionality and durability. The goal is to ensure that Gala Tent™ remains the best quality structure in its class.
Flexibility
Gala Tent™ is manufactured in seventeen different sizes. If you find that you need a larger marquee at a later date, the Gala Tent™ Multi-Bay option offers the flexibility you need, benefiting from a 2m add-on bay option. Gala Tent™ is supplied with a manufacturer's quality guarantee. Anyone can understand the frustration of misplacing a pole, peg or panel. With Gala Tent you can simply replace any missing part by ordering it online. How many other marquee suppliers offer that level of customer service?
Non - Toxic Steel Structural Components
* Gala Tent™ steel tubular pole framework is carefully treated with white powder coating, NOT toxic galvanized or zinc coated paint. This method can potentially be dangerous to humans due to the acid that is used in the manufacturing process. Remember that your hands will be coming into contact with the poles, and in some cases, this can lead to poisoning. Galvanized steel also stains the material which then makes the marquee fabric more perishable, this is why Gala Tent™ use powder coating for the perfect elegant finish.
* Gala Tent™ powder coated steel joint connectors secure to the pole frame with locating heavy duty 50mm winged threaded bolts, with no tools required as the specially designed bolt can be tightened by hand.
* Steel base plates are used on the leg poles, which can also be anchored down for extra security with pegs provided.
* Side skirt and sidewall ground pegs are all included in this package.
* Gala Tent™ Marquees are super quality, ahead of the competition with quality price and value for money. We do not sacrifice quality for margin or seek to compete with off-the-shelf, Chinese mass-produced products which do not stand the test of time.
(COPQ) Cost of Poor Quality
"The below video was sent in to our customer service department, by an individual who asked specifically to create awareness of his story after purchasing a cheaper tent elsewhere. The video shows a mass-produced, cheap Chinese-manufactured inferior product which is not suitable for its purpose. Clear video evidence shows the poor quality in manufacturing and misleading descriptions. The frames are sometimes advertised as galvanised, when they are in fact zinc coated and done on the cheap. This can be quite toxic to the touch, and once in contact with the tent covers will eventually stain and perish them. Another clear give-away to look for, is if the range of 6m wide marquees are limited to a height of 3m at the centre apex. This is to save on manufacturing and material costs, and it would be wise to stay clear of this particular tent and any company selling them. If you have had a similar story of events please let us know."
Keep Reading About Gala Quality.
Quality Covers
* All covers are made from 240gsm Polyethylene thermoplastic polymer with variable crystalline structure. It is a flexible, durable and strong material with very unique flow properties that make it particularly suitable for applications which need to be water resistant. Gala Tent Polyethylene (PE) is woven on both sides making this material unquestionably the best quality available. The canopies are double stitched for extra strength, then treated to be UV resistant and water-resistant. Most importantly, they are fire-rated to British BS 5438 and BS 7837 standards.
Gala Tent Material
Gala Tent™ marquees come in two material variations; PE (polyethylene) and PVC. There are a few levels of PVC and PE quality in the market place, and some unscrupulous sellers will incorrectly advertise them as 240gsm or 500gsm. We have even seen material being advertised at 650g to match Gala Tent™ PVC quality, and upon inspection, they are closer to 380gsm PVC and 160gsm PE.
Here is a video case study below
"If you are unsure then order a sample of the material from Gala Tent and few other sellers and compare we will guarantee you that nothing compares to Gala Tent™ quality."
* Gala Tent™ Marquees which are 6m wide have an extra A framework, and extra centre ridge frame. The height is also enhanced and increased to 3.7m, engineered for safety, whilst our competitors supply 3m unsafe versions which do not compare to Gala Tent™.
* You can control the climate and atmosphere of your event by removing individual 2m sidewalls or end panel sections instantly, to accommodate the occasion.
* Gala Tent™ canopies are manufactured in a seamed one-piece roof section which is an important feature, as this enables the material to remain nice and taut for many years of use.
* Both the end gable sections and the side panel sections can be completely or individually removed to make a canopy only structure, which would be ideal for use as a car port.
* The end gable walls feature both a wide entrance and a narrow doorway that can be rolled up.
* The entrances are opened and closed using heavy duty zip or Dutch laced systems exclusive to Gala Tent™
* Large Georgian panoramic windows in each sidewall section let light flood in to the marquee, and every window panel benefits from a blind cover suitable for blocking light, privacy and storage.
* The windows are made from windproof hard-wearing PVC material.
* All side and end panels overlap using zip, bungee or lace and Velcro. This ensures no draughts, and limited movement of covers flapping in the wind, reducing the annoying cracking noise.
* Package includes: full framework and joint fittings, ground bar rails, bungee straps, side panels, end panels, canopy, internal and external sidewall pegs, guild ropes and heavy-duty pegs.
Safety Precautions
It is very important to anchor your marquee to the ground even in the calmest weather conditions. The Ground Bar Rail Set is included in this package, and for Ratchet Tie Down Kits, and Heavy-Duty Ground Rail Pegs and Storage Bags, please see related items.
*** Gala Tent only sell marquees in the colour white because this is the most popular colour and has the highest second-hand re-sale value. ***
Read More
STORY
The 3m x 3m size Gala Tent marquee was introduced through many requests from market traders for a small structure to sell goods. Since then the product has been used as a Santa's Grotto, Greenhouse, storage tent, catering, an entrance to a larger Gala Tent and lots more applications.

Gala Tents have 3 levels of door entry on the end panel, and also every panel zips or bungees or is Dutch laced on every joint sometimes many buyers overlook these fundamental feature. If you have one large door opening and no way of sealing the panels, that may prove to be a very drafty event.

The ground bar was introduced to our range of marquees in 2001 from many requests from clients for an anchor system to secure the marquee on hard and soft ground conditions. The ground bar system we manufacture is suitable for both.
Read More
Delivery Pricing
Gala Tent offer an unrivalled next-day delivery (if ordered before 4pm), delivery is free if you spend £100 or more.
Trusted Contact Centre
Gala Tent agents will never ask you to read out and compromise your credit card banking details over the phone, we use SOTpay which is a fully PCI DSS Compliant digital payment technology speak to us in confidence CALL NOW 01709 913990.
Response from Gala Tent UK
Apology from Gala Tent UK
Voucher offer from Gala Tent UK
Part refund offer from Gala Tent UK
Full refund offer from Gala Tent UK
""
---
Response from
""
---
people found this helpful.