It's not an event without Gala Tent
11566 -
6m x 12m Gala Tent Clearance Marquee (Panoramic Ends)
Qty:


RECOMMENDED ACCESSORIES

ACCESSORIES

CLEARANCE SALE

SALE
DESCRIPTION
SPECIFICATIONS
BENEFITS
STORY
CASE STUDIES
REVIEWS
SPECIFICATIONS
The Gala Tent range of marquees is built to last. We've listed below the key features of the Gala Tent specification; combined we believe these features make Gala Tent the most durable marquee of its kind in the world:
* British fire-rated to BS 5438 and BS 7837
* Heavy duty eyelets
* Industrial zip fastening on all side panels
* Strong tubular steel frame (up to 44mm).
* Tube wall thickness upto 1.2mm
* Powder coated framework
* 240grams rip-stop tarpaulin Sidewalls, come complete with side skirt for drainage, and a dual option of a privacy panel to make it into a Blank.
* Locating/retaining screw at each joint for stability and strength
* Heavy-duty Velcro and bungee cord straps
* Full instructions and care manual
* The end gable walls feature a Panoramic Window giving you an unobstructed and wide view of your marquee from all angles.
* Detachable leg covers
Height Dimensions:
Eave Height: 205cm
Centre Apex Height: 370cm
Height to A frame 282cm
Door Dimensions:
Width 4m x Height 2m
People Capacity:
Standing Auditorium Style: 120
Seated With Table: 60
Structure Size:
6m x 12m (aprox: 20ft x 40ft)
Read More
BENEFITS
Gala Tent™ is the ideal solution for covering outdoor events or work areas. Easily transportable, Gala Tent™ is simple and quick to erect and provides immediate protection against the elements, rain or shine.
Practical uses of the Classic Gala Tent™
* Celebrate spontaneous events at home as and when they occur.
* Provide an elegant guest marquee for garden parties, celebrations and festive occasions.
* Protection from the ever changing weather and cover for catering.
* Shade from the sun, pleasant cover during the chillier evening hours, prolonging your event.
* Suitable for all occasions. Perfect for sports teams, companies, clubs, markets, weddings, birthdays and many other celebrations.
* The ideal solution for use as temporary shelter, storage space or even cover for an outdoor pool.
* Other potential uses include trade stands, market stalls, car port cover, smoking shelter and with the window covers makes the ideal storage area. Gala Tent™'s use is limited only by your imagination. Gala Tent™ is made up of linked 2m bays, which can be detached to create an opening anywhere around the tent.
Side skirt for water drainage
The sidewalls also have 15cm(6") side skirts to promote improved water run-off and drainage. The Gala Tent™ frame simply slots together, no tools required, and each leg comes complete with a base plate that can be pegged, bolted or weighted.
No hidden costs
There are no hidden costs with Gala Tent™ as all come complete with full set of sidewalls with privacy blinds and pegs to fully enclose the structure, along with guide ropes and pegs.
Read More
DESCRIPTION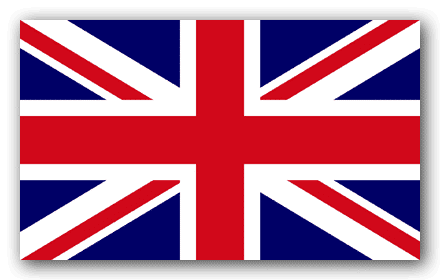 I made a commercial decision many years ago not to compete on price but compete on quality and value for money. I was well aware of low-price items claiming to be the high specification of Gala Tent. However after many case studies it was clear they are evidently not. What I did was invest in research and development, design and technology and produced the finest range of marquees and gazebos on the market. And I'm sure again you will agree that you can in fact make anything cheaper and we have all bought a product on Price and been very disappointed which comes at a COST. And guess what, Gala Tent is still the market leader and recently posted double digit growth in our first quarter of this year alone.
Gala Tent products are designed and built in Britain. A large number of our competitors despatch from either Germany, Denmark, France or even China and pose as UK companies by using a .co.uk address. Return postage can cost £100's leaving you with more COSTS, and replacement parts will not be available.
Don't get caught out, buy right, first time !!!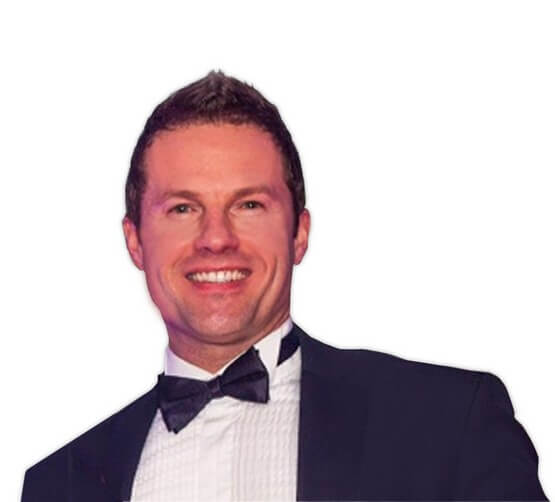 Jason Mace, Managing Director
P.S "It's not an event without Gala Tent"
Call Now: 01709 913990 or click here to email us.
In the unlikely event that you believe you have seen a like for like product at a lower price, then please use this form to request a Price Match.
**You can make huge savings with our range of mix and match style clearance marquees. We take the highest quality 240gsm PE canopies and framework from our current range of professional marquees, then we add our rip-stop PE Windowed Sidewalls giving you and the dual option of a privacy panel to make it into a Blank. The Clearance Marquee comes comes complete The Panoramic Windowed end panels. This unique, yet completely compatible combination offers you the chance to own a Gala Tent marquee for a massively reduced price, whilst stocks last.**
**CUSTOMERS PLEASE BE AWARE**
B-GRADE - There maybe a slight defect wobbly stitching in some areas and slightly different colour to our existing product line and these have not passed our QC inspections and of course they did not make it in to Galas first quality stock list, however 80% of the stock is unchecked as a batch and you will see this on arrival as the cartons are still sealed. Grab yourself an unbelievable bargain while stocks lasts, as they are limited!
Flexibility
Gala Tent is manufactured in seventeen different sizes! Which means if you find that you need a larger marquee at a later date, the Gala Tent Multi-Bay option offers the degree of flexibility you need benefiting from a 2m add-on bay option. Gala Tent is supplied with a manufacturer's quality guarantee. Anyone can understand the frustration of misplacing a pole, peg or panel. With Gala Tent you can simply replace any missing part by ordering it online. How many other marquee suppliers offer that level of customer service?
Non - Toxic Steel Structural Components
* Gala Tents steel tubular pole framework is carefully treated with white powder coating, NOT toxic galvanised or zinc coated, This method can potentially be dangerous to humans due to the acid that is used in the manufacturing process. Remember your hands will be coming into contact with the poles and in some cases can lead to poisoning. Galvanised steel also stains the material which then makes the marquee fabric more perishable, This is why Gala Tent use the powder coated perfect elegant finish.
* Gala Tent powder coated steel joints connectors secure to the pole frame with locating heavy duty 50mm winged threaded bolts, again no tools required as the deigned bolt can be tightened by hand.
* Steel base plates are used on the leg poles which can also be anchored down with pegs provided.
* Side skirt and side wall ground pegs are all included in this package
* Marquees which are 6m wide have an extra A framework and and extra centre ridge frame, the height is also enhanced and increased to 3.7m engineered for safety, whilst our competitors make do with 3m dwarf style unsafe versions which do not compare to to Gala Tent.
Quality Tarpaulin Covers
* Gala Tent canopies are manufactured in a seamless one piece roof section which is an important feature as this keeps the material nice and taut for many years of use.
* Both the end gable sections and the side panel sections can be completely or individually removed to make a canopy only structure ideal for a car port.
* The end gable walls feature a Panoramic Window giving you an unobstructed and wide view of your marquee from all angles.
* The entrances are opened and closed using heavy duty zip or Dutch laced systems
* The end gable walls feature a Panoramic Window giving you an unobstructed and wide view of your marquee from all angles.
* The sidewalls are made from 240grams PE rip-stop tarpaulin material, comes complete with side skirt for drainage, and a dual option of a privacy panel to make it into a Blank.
* All side and end panels overlap, zip, bungee or lace and Velcro ensuring no drafts and limited movement of covers flapping in the wind reducing the annoying cracking noise.
Read More
STORY
This is the marquee that changed the event industry forever! When first launched in 1999 this marquee was called the millennium marquee and was sold in its thousands to party organisers all over the UK celebrating the year 2000. The 3m x 6m marquee still remains as popular today as it was in 1999.
Buy Right First Time!
We hear so many story's of peoples marquee tube breaking underneath them, losing a joint or need a replacement part or just flying away in windy conditions "What a waste of your hard earn cash"
Gala Tent™ is unrivalled in quality and value for money so make sure you stand proud at any event hovering over the cheap models. Whatever the weather, whatever the event. Gala Tent™ have got you covered with our wide range of structures to suit all budgets.
Award Winning Company
The Gala Tent™ has awards in Patent design and technology, features and optional equipment our competitors can only dream off. We also have an award winning customer service team.
Gala Tent are Never Beaten on Quality and Value for Money
So make a commercial decision right now to buy right first time and invest in a durable, commercial quality Marquee from Gala Tent™. You may spend a little more initially, but this purchase will save you heaps of money in the long term and serve the purposed it was intended for...................... Makes sense right?
Read More
CASE STUDIES

Awards Case Study
Read More
Delivery Pricing
Gala Tent offer an unrivalled next-day delivery (if ordered before 4pm), delivery is free if you spend £100 or more.
Trusted Contact Centre
Gala Tent agents will never ask you to read out and compromise your credit card banking details over the phone, we use SOTpay which is a fully PCI DSS Compliant digital payment technology speak to us in confidence CALL NOW 01709 913990.
Response from Gala Tent UK
Apology from Gala Tent UK
Voucher offer from Gala Tent UK
Part refund offer from Gala Tent UK
Full refund offer from Gala Tent UK
""
---
Response from
""
---
people found this helpful.