It's not an event without Gala Tent
11597 -
3m x 6m Gala Shade Pro MX Gazebo Extra (Pink)
Qty:


RECOMMENDED ACCESSORIES

ACCESSORIES

CLEARANCE SALE

SALE
DESCRIPTION
SPECIFICATIONS
BENEFITS
STORY
VIDEOS
CASE STUDIES
REVIEWS
FAQ
SPECIFICATIONS
Now With 5 Adjustable Height Settings
Position 1:
From ground to valance: 1400mm
From ground to the centre: 1440mm
From ground to the top: 2680mm

Position 2:
From ground to valance: 1550mm
From ground to the centre: 1590mm
From ground to the top: 2830cm

Position 3:
From ground to valance: 1700mm
From ground to the centre: 1740mm
From ground to the top: 2980mm

Position 4:
From ground to valance: 1850mm
From ground to the centre: 1890mm
From ground to the top: 3130mm

Position 5:
From ground to valance: 2000mm
From ground to the centre: 2040mm
From ground to the top: 3280mm
Gala Shade Frame Specifications
* Leg Size 32 x 32mm
* Truss Bar 12.5 x 25mm
* Outer Peak Pole 25 x 25mm
* Inner Peak Pole 22 x 22mm
* Frame weight: 56kg
* Roof canopy weight: 11kg
* We use robust screws fixing for easy repair
* We use grey hammer tested Nylon joints
Features
* FREE Heavy-Duty wheelie carry case
* Material made from 600d Polyester PVC lined cover
Sidewall Features

* 600d Polyester PVC lined panels
* Side panel storage bag
* Heavy duty eyelets inside & out
* Sleeve for ground bar
* Clear window with blind cover
* Heavy duty Velcro which attached to canopy
* Heavy duty zips up corners
* Zip door entry & tie back clips
* 6' side skirt for water drainage
Ground Bar Specifications
Features & Specifications:
* Steel box section framework
* Clamps for Pro-MX (32mm framework)
* Clamps for Pro-40 (40mm framework)
* Clamps for Pro-50 (50mm framework)
* Bolts & fitting
* Storage bag with carry handle

Packing Dimensions:
Frame - 165 x 27 x 26cm WT - 57kg
Canopy – 44 x 37 x 12cm WT - 10.5kg
Sidewalls - 63 x 35 x 16cm - 18kg
Ground Bars - 136 x 13 x 9cm - 14kg
Read More
BENEFITS
You're Investing In Quality
The Gala Tent™ brand is renowned in the industry as the pinnacle of quality, by using the highest quality materials available Gala Tent™ have managed to manufacture products of unbeatable quality.

Replacement Parts
Gala Tent™ receive hundreds of emails and telephone calls each year from distressed individuals who require a spare joint, pole or canopy for their pop up gazebo, which they have purchased elsewhere, unfortunately we can't assist. This would have been a simple process if they had purchased a Gala Shade™ as all spare parts can be purchased online.
Read More
PRODUCT WARRANTIES


DESCRIPTION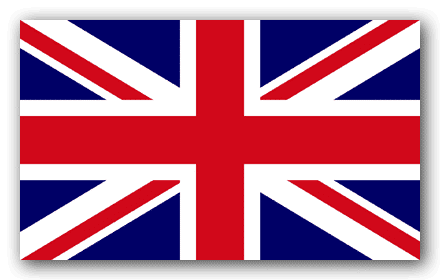 I made a commercial decision many years ago not to compete on price but compete on quality and value for money. I was well aware of low-price items claiming to be the high specification of Gala Tent. However after many case studies it was clear they are evidently not. What I did was invest in research and development, design and technology and produced the finest range of marquees and gazebos on the market. And I'm sure again you will agree that you can in fact make anything cheaper and we have all bought a product on Price and been very disappointed which comes at a COST. And guess what, Gala Tent is still the market leader and recently posted double digit growth in our first quarter of this year alone.
Gala Tent gazebos are designed and built in Britain. A large number of our competitors despatch from either Germany, Denmark, France or even China and pose as UK companies by using a .co.uk address. Return postage can cost £100's leaving you with more COSTS, and replacement parts will not be available.
Don't get caught out, buy right, first time !!!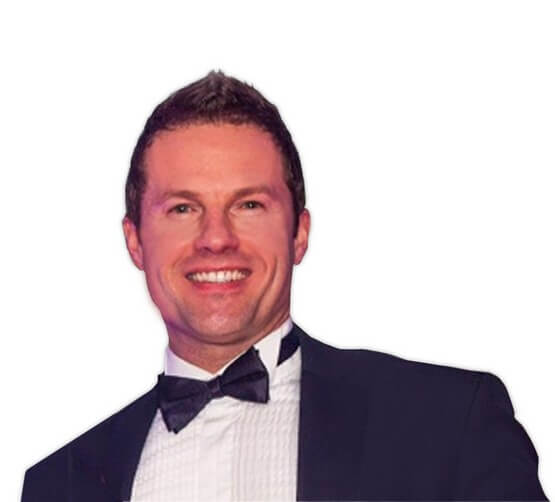 Jason Mace, Managing Director
P.S "It's not an event without Gala Tent"
Call Now: 01709 913990 or click here to email us.
Finance is a fantastic way to spread the cost of your purchase. To make it easy we've added the ability to let you apply for and then complete the loan application quickly and entirely online.
Check your eligibility
Before you apply please note you will only be considered for finance if you:
Are having the delivery to a UK address
Are having the delivery to the same address as cardholder
Are at least 18 years old
Are in regular full or part-time employment (minimum 16 hours per week or £5,000 per annum, unless you are retired and receiving a private / company pension or in receipt of disability allowance)
Are a permanent UK resident and have lived in the UK for at least 3 years.
Have a good credit history with no late payments, debt relief orders, CCJs, IVAs or bankruptcies.
Please note discounts can not be carried over if you are purchasing using finance.

First add the items you wish to purchase to your basket. When you reach checkout select the best finance option for you and choose 'Buy Now Pay Later'. The quick application form takes no more than a couple of minutes to complete and then you'll receive an instant decision.
In the unlikely event that you believe you have seen a like for like product at a lower price, then please use this form to request a Price Match.

***THE CORE PRO-MX EXTRA PACKAGE***
Buy all the fundamental equipment with one click with the Gala Shade Pro MX Extra core package. This kit includes the necessary products of importance which include, Framework, Canopy, Sidewalls and the Ground Rail Bars.
You Won't Find a More Durable Safety Shade
Designed & Built in Britain the new Gala Shade™ Pro-MX™ is never beaten on quality and value for money as the structure is specifically designed to meet the requirements of the commercial market and affordable enough to please the domestic buyer for home use. Our market research shows that our customer is looking for a a Trademark product that is built to last and easy to repair with a full warranty and back up service of spare parts available on a next day delivery.
Its Super Quick to Erect!
Featuring an easy-up fast build mechanism making the structure easily and quickly erected by two people in just a few minutes.
NEW Recently Upgraded Key Features
* Smart 'quick release-clip' allows rapid and straight forward leg height adjustment benefitting from 5 different height settings
* Hard-wearing (hammer tested) grey nylon joints to match colour scheme of the framework provide a smooth sliding action. This class of Nylon is used in engineering for replacing steel as a more cost effective hard-wearing solution, which has greater flex tolerance for uneven ground.
* Seam-sealed 600d canopy delivers superb weather resistance, no water will leak in!
* Up to 1.2mm Steel weight-bearing frame, powder-coated in silver to protect it against the elements and along with grey joints gives the look of an aluminum frame at a glance "very elegant"
* Comes complete with Heavy-duty wheelie storage bag with storage compartments for equipment
* The canopy and sidewalls are Pro quality with 600d fabric and heavy-duty Velcro attaching the sidewalls to the canopy this improves the speed of erection and also provides a proud taut looking structure.
(COPQ) Cost of Poor Quality
"The below video are a collection of images sent to us of cheap gazebos purchased elsewhere. The video shows a mass-produced, cheap Chinese-manufactured inferior product which is not suitable for its purpose. Gala Tent™ receive hundreds of emails and telephone calls each year from distressed individuals who require a spare joint, pole or canopy for their pop up gazebo, which they have purchased elsewhere, unfortunately we can't assist. This would have been a simple process if they had purchased a Gala Shade™ as all spare parts can be purchased online.
**NEW & IMPROVED DESIGN LEG**
This year's New and improved Version of the Gala Shade Pro-MX has a steel foot plate replacing the original Plastic foot plate. The advantage of this is Higher Durability, the ability to withstand greater wear, pressure.
You Can Use Gala Shade™ Pro-MX™ Almost Anywhere
Gala Shade™ Pro-MX™ gazebos are ideal for promotional events, catering, trade stands at exhibitions, market stalls and lots more besides. Bring your imagination into play; we're sure you can find many other uses for your Gala Shade™ Pro-MX™.
It's Completely Generic
All Gala Shade™ Pro canopies and sidewalls are totally generic, which means they will fit all our new Pro framework throughout the range. So, let's say you would like to update to a Gala Shade™ Pro-50™ then all you need to buy is a new framework, no other company offers this flexibility.
Enhance Your Company Brand Image.
The Gala Shade™ Pro-MX™ range is used by many of Britain's leading companies for promotional events to raise brands awareness. The quality finish of the Gala Shade™ range mirrors the qualities companies seek to incorporate into their brand identities. You can raise awareness of your product, company and campaign through the use of wide format colour printing speak to our specialist contact centre team to discuss this service on 01709 913990 or introduce yourself on our online chat.
Award Winning Pop Up Gazebos
Gala Tent™ is an award-winning company and is the preferred supplier for sporting events, Motorsports, market traders, emergency services, military and government bodies throughout Britain.
Read More
STORY
The Gala Shade™ range of commercial quality gazebos was recently upgraded to a 1.2mm tube frame and we are sure none of our competitors have invested in this type of quality. This is what puts Gala Tent™ ahead of the competition, by developing and improving existing products to make sure they are the highest quality possible and never beaten on value for money.
We hear so many stories of people who have purchased pop up gazebos with only 0.6mm and 0.8mm thickness tubing, and it's often that their gazebos were not fit for their purpose and were too flimsy, with no spare parts available, leaving the customer thinking "what a waste of my hard earn cash"
The framework and joints are steel grey to give a nice contemporary look, while the joints are nylon and hammer tested for strength. You will not buy a better steel framed pop up gazebo than this model, which stands proud at any event hovering over the cheap super store imitations supplied by others. Whatever the weather, whatever the event. Gala Tent™ have got you covered with our wide range of structures to suit all budgets.
So make a commercial decision right now to buy right first time and invest in a durable, commercial quality gazebo from Gala Tent™. You may spend a little more initially, but this purchase will save you heaps of money in the long term...................... Makes sense right?
Read More
CASE STUDIES

Awards Case Study
Read More
Delivery Pricing
Gala Tent offer an unrivalled next-day delivery (if ordered before 4pm), delivery is free if you spend £100 or more.
Trusted Contact Centre
Gala Tent agents will never ask you to read out and compromise your credit card banking details over the phone, we use SOTpay which is a fully PCI DSS Compliant digital payment technology speak to us in confidence CALL NOW 01709 913990.
Response from Gala Tent UK
Apology from Gala Tent UK
Voucher offer from Gala Tent UK
Part refund offer from Gala Tent UK
Full refund offer from Gala Tent UK
""
---
Response from
""
---
people found this helpful.