LYLM 2017, Sponsored By Gala Tent
You may have stepped out into your local village, town, or city over the past two weeks and noticed something a little bit different about the markets. Something brighter. Something more vibrant. It could have been the dazzling pink and white bunting that hung from stall to stall, or the balloons that took pride of place amongst the traders. It might have even been the huge banners strapped to railings or the large flags reaching out above the bustling streets, all of them with the same message. Love your local market.
That's right. For the past two weeks, it has been the annual celebration of local traders doing business with local people in their local market. Over 3,000 markets across the world participated this year, in the initiative that was founded by the National Association of British Market Authorities (NABMA) after Mary Portas' suggestion that there be a National Markets Day back in 2012. This year was the sixth annual Love Your Local Market fortnight, and it's been an absolute cracker, especially for us, since Gala Tent are this year's headline sponsor, and the supplier of all of those fantastic banners, flags, balloons and bunting, amongst many other promotional materials.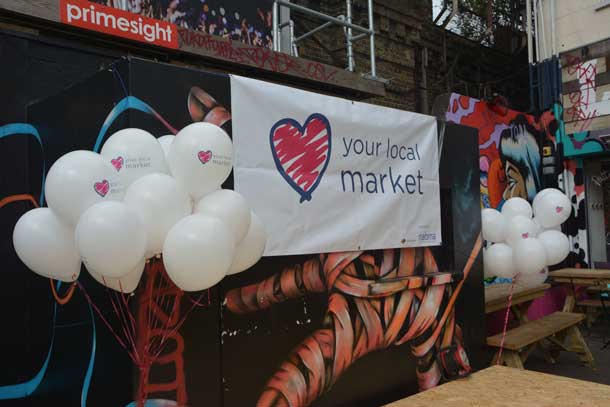 Graham Wilson OBE, Chief Executive of NABMA said of our support for the initiative, "The Association is delighted to announce that Gala Tent has become the main sponsors of Love Your Local Market. We look forward to working with this quality markets-supplier and would encourage all our members to look at the exciting range of goods offered by Gala Tent."
Across the UK, markets- large and small -are moving away from traditional stalls and moving toward the more versatile pop-up gazebo which can be erected or dismantled in a matter of minutes. They can be connected together, and moved, and designed to really reflect the personality of the area and of the people who make it what it is.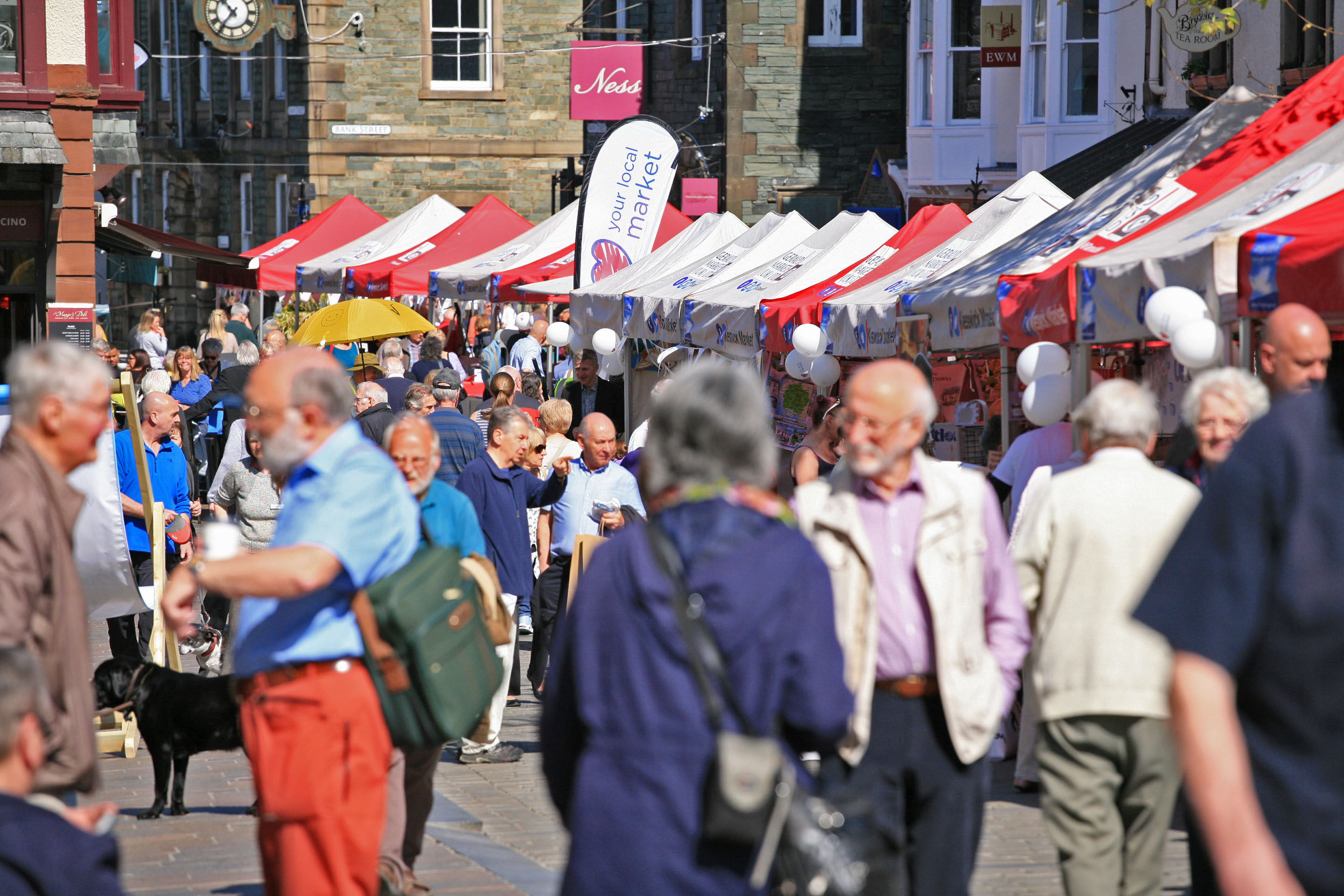 The Best Outdoor Market in the UK of the Year in 2015, Keswick Market (which is run by Geraud UK, part of the largest market operators in Europe, Groupe Geraud), celebrated Love Your Local Market 2017 in style, with shows and events held throughout the fortnight including a Pirate Day, and they did so under Gala Tent gazebos.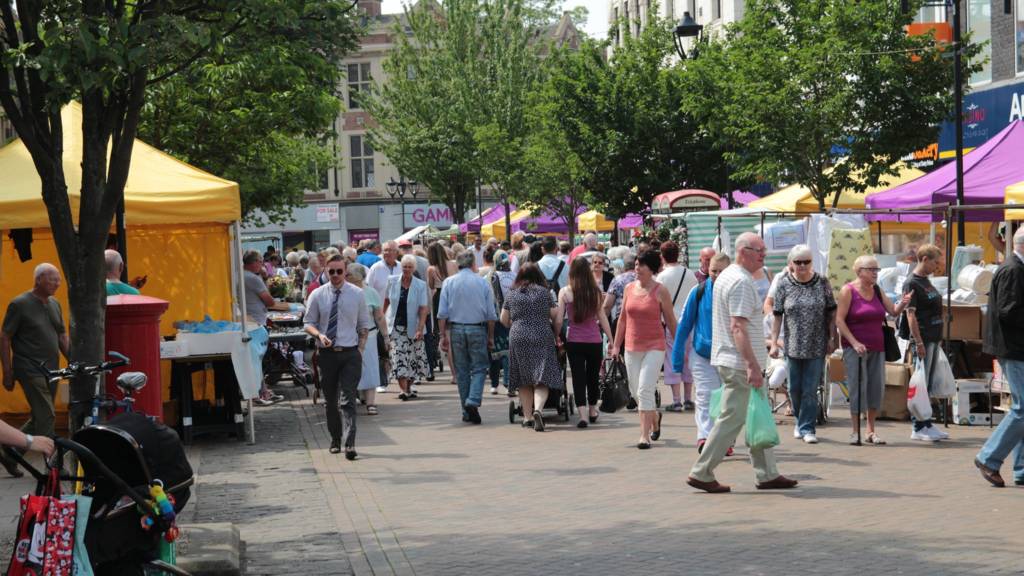 The Best Large Outdoor Market of the Year in 2016, Rotherham Market, extended its reach to ninety-five stalls due to the incredible response to its regeneration, and it did so with Gala Tent gazebos. Our products are designed with traders in mind. They're built for regular use in busy environments, and there's no environment busier than a heaving market during Love Your Local Market week. Brixton Council has recently regenerated its famous Electric Avenue markets, enlisting the help of the legend that is Eddy Grant to reopen them last year, and the stalls are Gala Tent gazebos.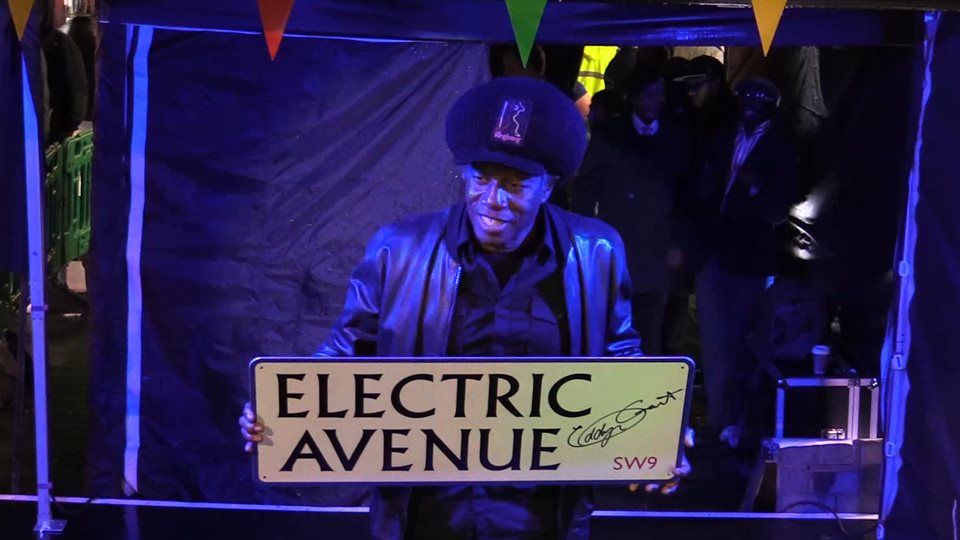 The above examples and our sponsorship of Love Your Local Market 2017 highlight our commitment to supporting any initiative that breathes new life into the markets not just as an industry, but as a cornerstone of local business in general.
At Gala Tent, we believe in loving where you live. Local business is what drives the local economy, and there is no more local a business than your town's market. It's a place where you can find the necessities as well as the luxuries, buying them from friendly faces that have held the same spot for decades when big businesses have come and gone. Gala Tent is a huge supporter of the market industry, and have been for some time, so it was only right that we get involved in what is the largest celebration of local markets in the world.
Gala Tent MD, Mr Jason Mace, said, "As a company that prides itself on a range that's designed and built in Britain, Gala Tent is dedicated to rejuvenating British markets and pulling in important foot-flow, which is the lifeblood of any thriving market."
So as the bunting is taken down for another year, and the flags are packed away, over 3,000 markets worldwide will be reflecting upon an incredible fortnight of celebrations. At Gala Tent, we're already looking forward to the next one.