Summer 2017 at Gala Tent has been incredible so far. Fresh from our best ever revenue for the month of May in seventeen years of business, we have followed that up with breaking THREE records this June, and are celebrating by offering 10% off ALL 3m x 3m Pro 40 gazebos* for July.
First, let's talk about those records.
In June 2016, we achieved our first ever million-pounds-month, surpassing any other period in our history. This June? We beat it. Gala Tent has managed to achieve the finest ever June trading period, on top of that, it has also achieved its finest month EVER. Not only that, but Gala Tent have achieved TWO one-million-pounds-months in a row for the first time in its history. Let's break it down.
BEST EVER revenue for a single month
BEST EVER revenue for the month of June
TWO £1m months of trading in a row
We have to be proud of that, don't we? We couldn't have done any of it without our army of loyal customers who return to Gala Tent for the award winning service, the expert advice, and the phenomenal products. We certainly couldn't have done any of it without everybody that acts as an unofficial sales agent, referring friends and family, and spreading the good word of the Gala Tent quality and value. For that we thank each and every one from the bottom of our hearts. Here are just a few of the kind words we've received about our service and products:
"I would 100% recommend you to my friends and family." - Mr L. Nightingale
"Was very impressed with the helpful advice and speed and efficiency of the service... Will use you again and recommend you to anyone needing a tent/marquee." - Trudi Taylor
"Courteous staff, excellent service, unbelieveable delivery. If only other suppliers could follow suit." - Brian Chatterley
"I would definitely recommend you to my friends, family, and work colleagues." - Mrs K. Hayhoe
So let's celebrate breaking records and our fantastic, growing army of satisfied customers. To keep up this impressive run of sales performance, Gala Tent is offering 10% off 3m x 3m Pro 40 gazebos* throughout July, in ANY colour.
The Pro 40 gazebo is one of our most popular products. It's a commercial grade gazebo that's ideal for almost any use, whether it is for leisure or commercial requirements. They are ideal for almost everybody, including:
Market Traders
Caterers
Art and Craft Fair Traders
Motorsport Teams
Home and garden use
Charities
Outdoor manual labourers
Scout and Girlguide Organisations
Micro breweries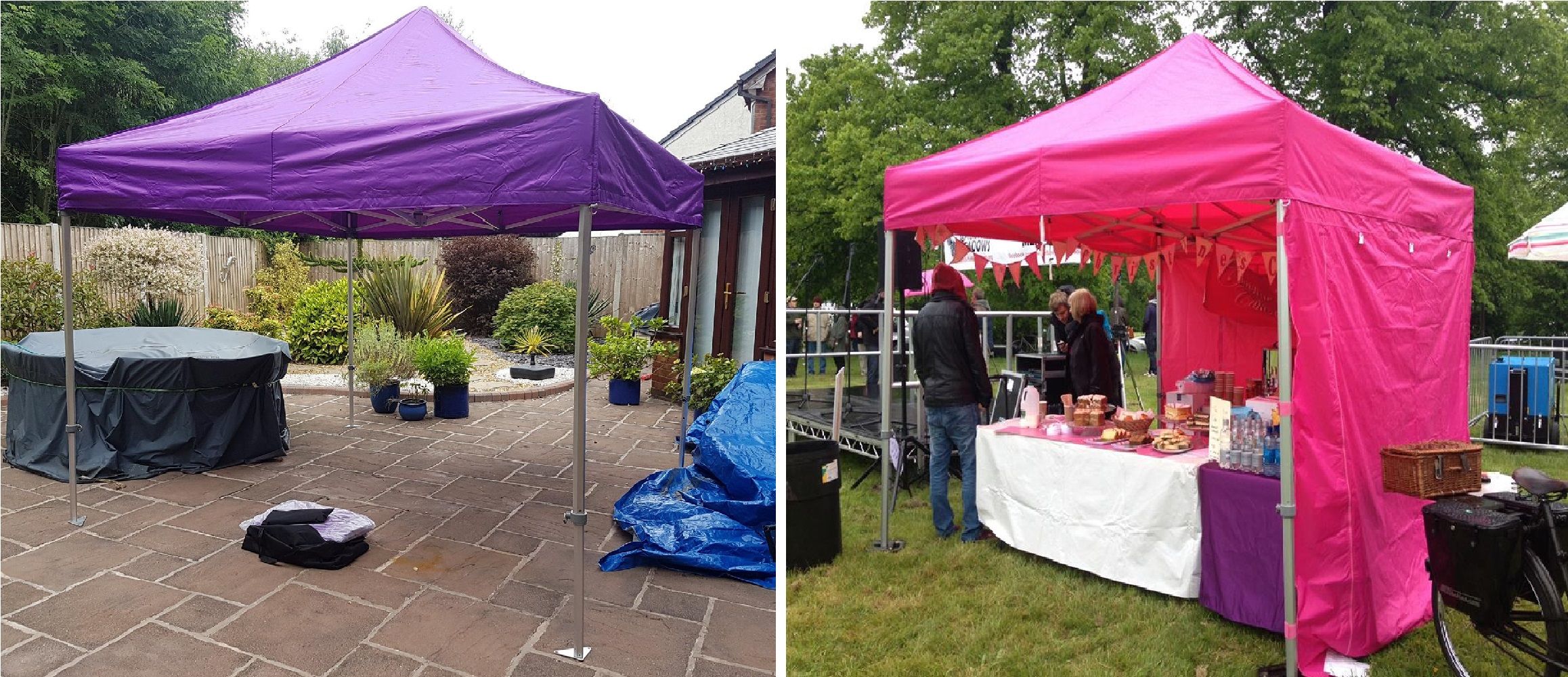 So this month, when you're shopping around for your new gazebo, you might be attracted to that catalogue model that's less £100, but think about how long it's going to last you. Do you want to keep on purchasing a £100 model every few months, wasting your money? Or should you advantage of our incredible (and extremely rare) summertime promotion and save 10% on a commercial grade Gala Shade Pro 40 gazebo that comes with a three years framework warranty as standard? Take a look at what you're getting for the money:
40mm hexagonal legged T6061 aluminium framework
Profile aluminium central joints and fixings
Sprung-loaded peak pole which works WITH the wind to ensure no strain on the internal components
Choice of TWELVE colour 600 denier water resistant canopies
Spare parts available for next working day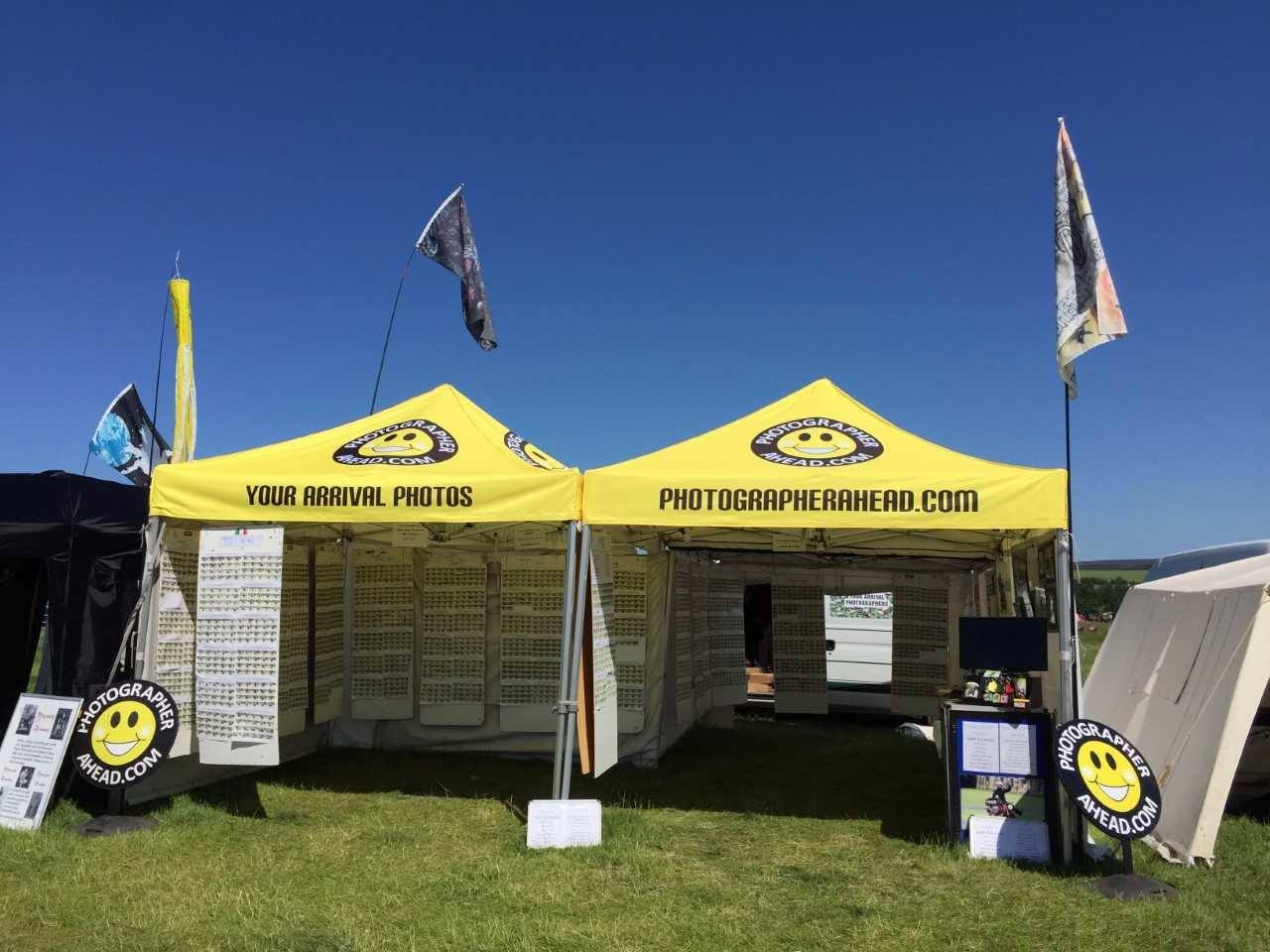 *Promotion does not include Pro 40 Compact model