Case Study: Southbank Centre
It's great to see Gala Tent gazebos popping up all over the country, and one great example of the Gala Shades in action is at Southbank Centre's weekly food market in London. Southbank Centre, established in 1951, are a world famous arts centre, occupying a 21 acre site in the midst of London's vibrant cultural quarter of the South Bank of the Thames.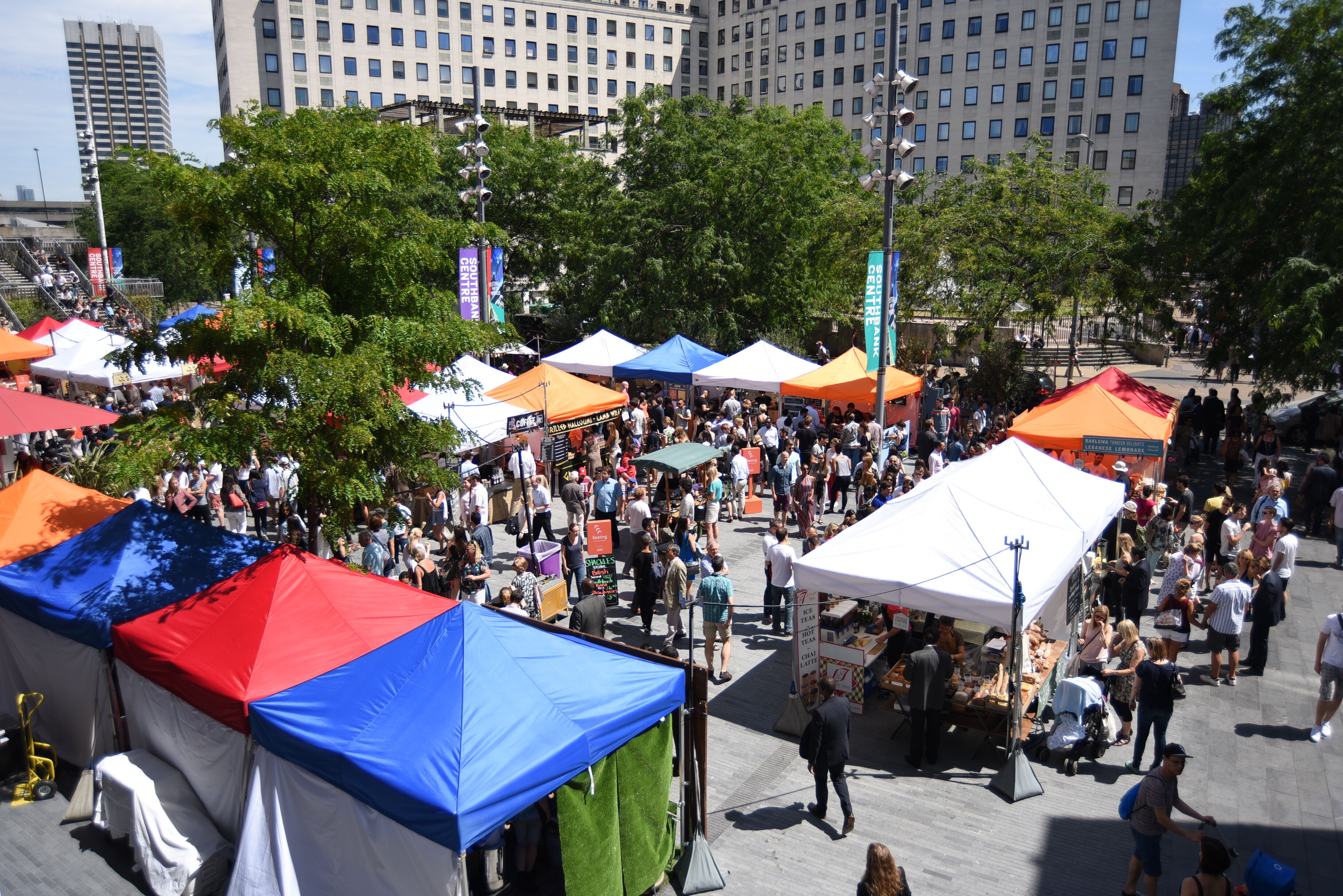 #READMORE#
Liz Hoskyn, Commercial Site and Market Manager of Southbank Centre, purchased 36 3m x 3m Gala Shade Pro 50's to be used at the Southbank Centres weekly food market which is just one of their events that they host on a weekly basis. The organisation offers a wide range of cultural events such as music, dance, art, performance and spoken word events throughout the year.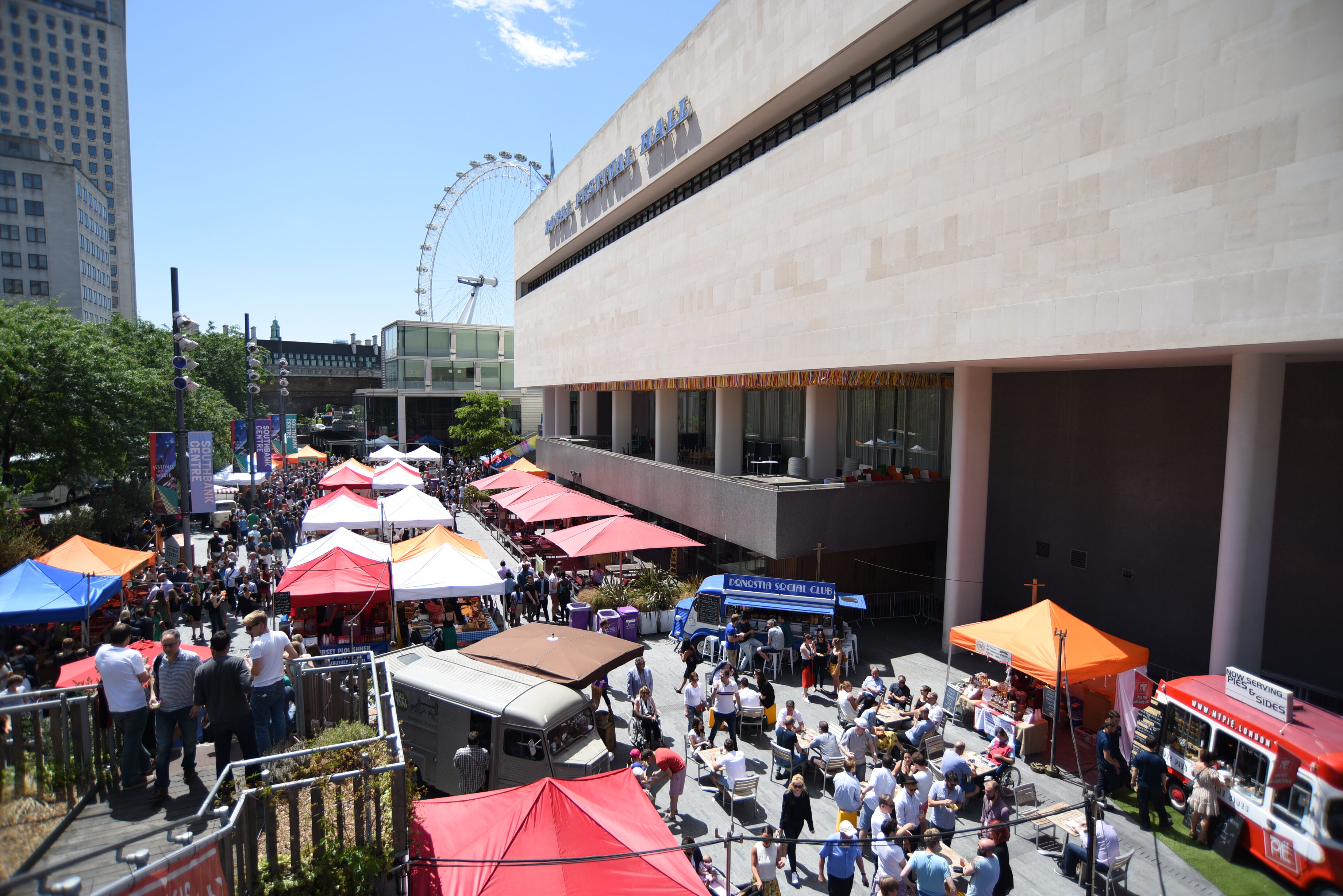 Liz told Gala Tent Ltd how she chose Gala Shades due to the quotes she received from Gala Tent were more detailed compared to competitors as she was provided with more information on the gazebo frame and colour options. Liz also told us how Sam, Sales Assistant of Gala Tent, was in regular contact with her and he was always willing to help her with all enquiries.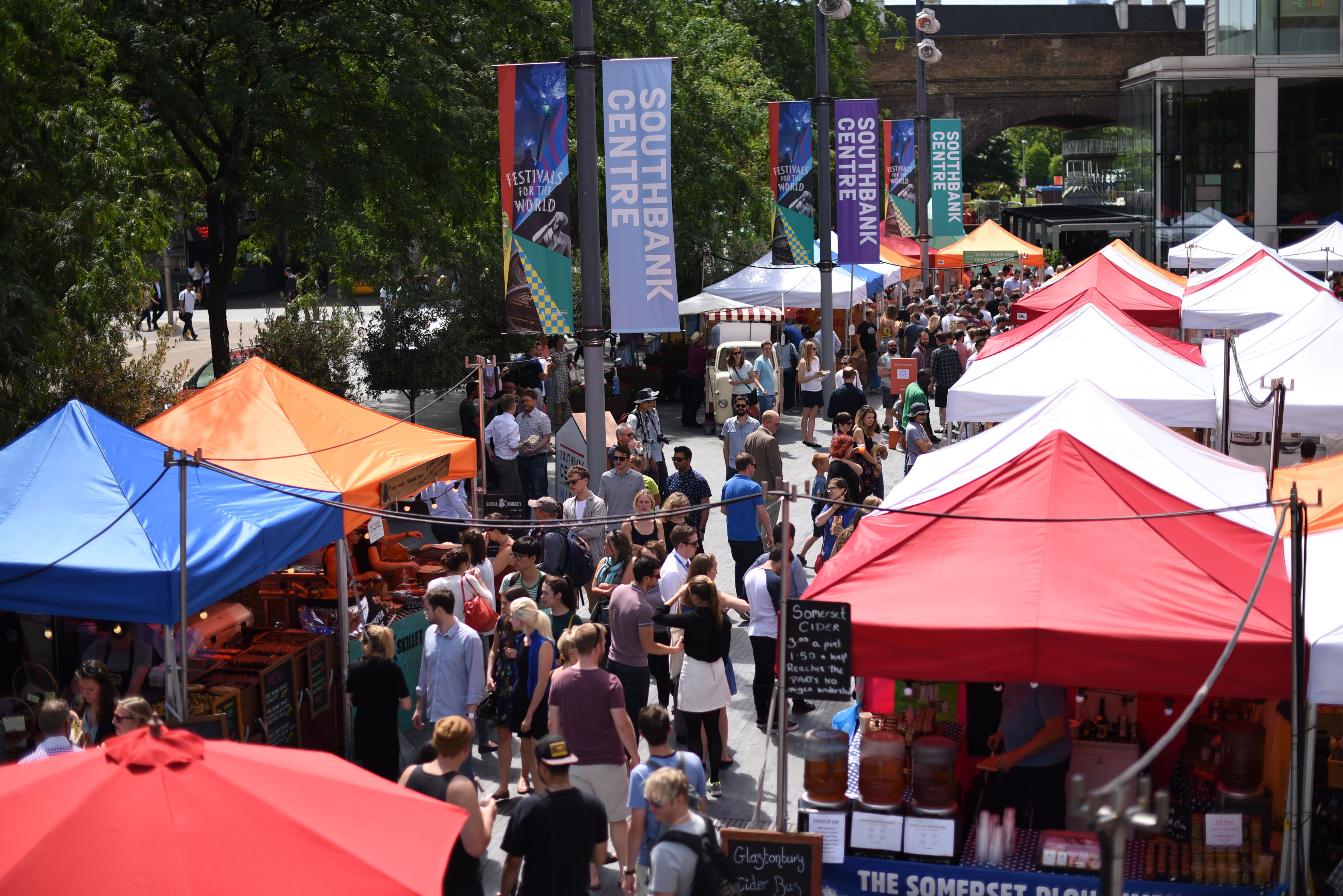 Gala Tent Ltd has seen an increase in the number of market traders using Gala Shades for their outdoor markets, with printing also becoming just as popular. The gazebos can be arranged in numerous different ways which allows great flexibility to adapt to different circumstances and venues.
Liz was asked the following questions about her experience with Gala Tent:
How did you find out about Gala Tent Ltd?
"I originally employed a company to provide and set my market tents for me and they had Gala Tent gazebos. When I came to buying them myself, I called Gala Tent as we were used to using them."
Would you recommend Gala Tent?
"Yes, great service."
What is your favourite thing about Gala Tent?
"Quick to respond."
Did the products meet your expectations?
"Yes, very sturdy and the colour walls and canopies look great."
To find out more information about Southbank Centre, click here to visit their website.
For more information about our product range click here to visit our website or call us on 0800 988 4252.