Can you believe it's already August? Where has the year gone? The nights are already drawing in earlier and earlier every day, but here at Gala Tent we're still in the height of our peak season trading, and we're still posting continuous growth, month on month, year on year. This July, Gala Tent posted a fantastic 14% growth on July 2016, which is in no small part due to our partnerships with some of the finest names around, and this month we'd like to thank two very special working partners.
Gala Tent has been a proud supporter of The Scout Association for some years, and this year's annual reunion at Gilwell Park will be the third event that we will have been present at. There will be more on that in the future, but another major Scouting event took place this weekend and Gala Tent was a major factor in the success of the show. Kent International Jamboree takes place every four years, and when it does, over five thousand Scouts from across the world descend upon the Kentish countryside for seven days of fun and festivities. This year, Gala Tent was proud to have supplied over SIXTY marquees to the event, enabling the organisers to put on surely the largest KIJ yet. Our marquees were on show in the hub of the Jamboree's activity, a place known as The Village, where there were stages for entertainment, trading areas, catering zones, and even a youth club for Scouts and Guides to break away from the week's activities and chill out with a game of pool or air hockey. An extra special guest also flew in by helicopter to appear beneath a Gala Tent; survival expert and Chief Scout, Bear Grylls, arrived to offer some words of encouragement to young Scouts from across the globe.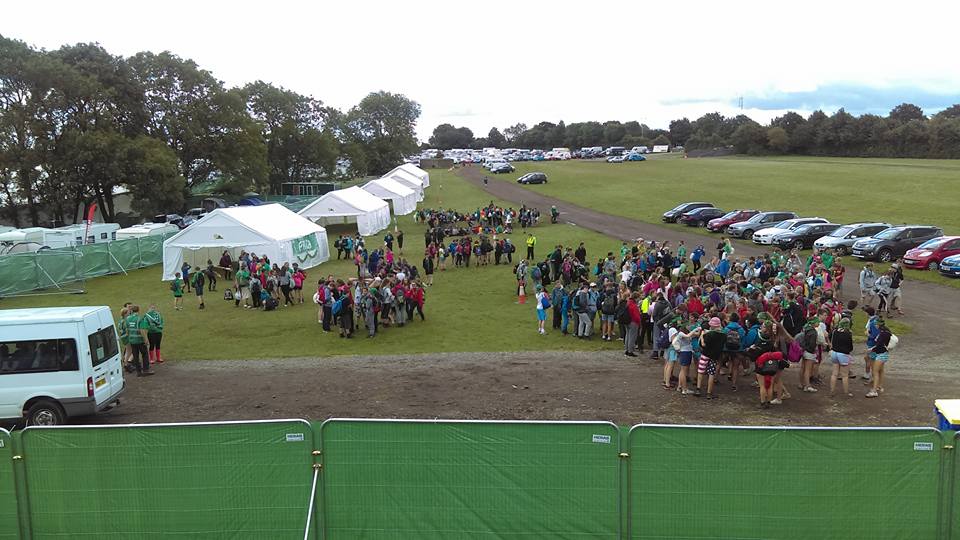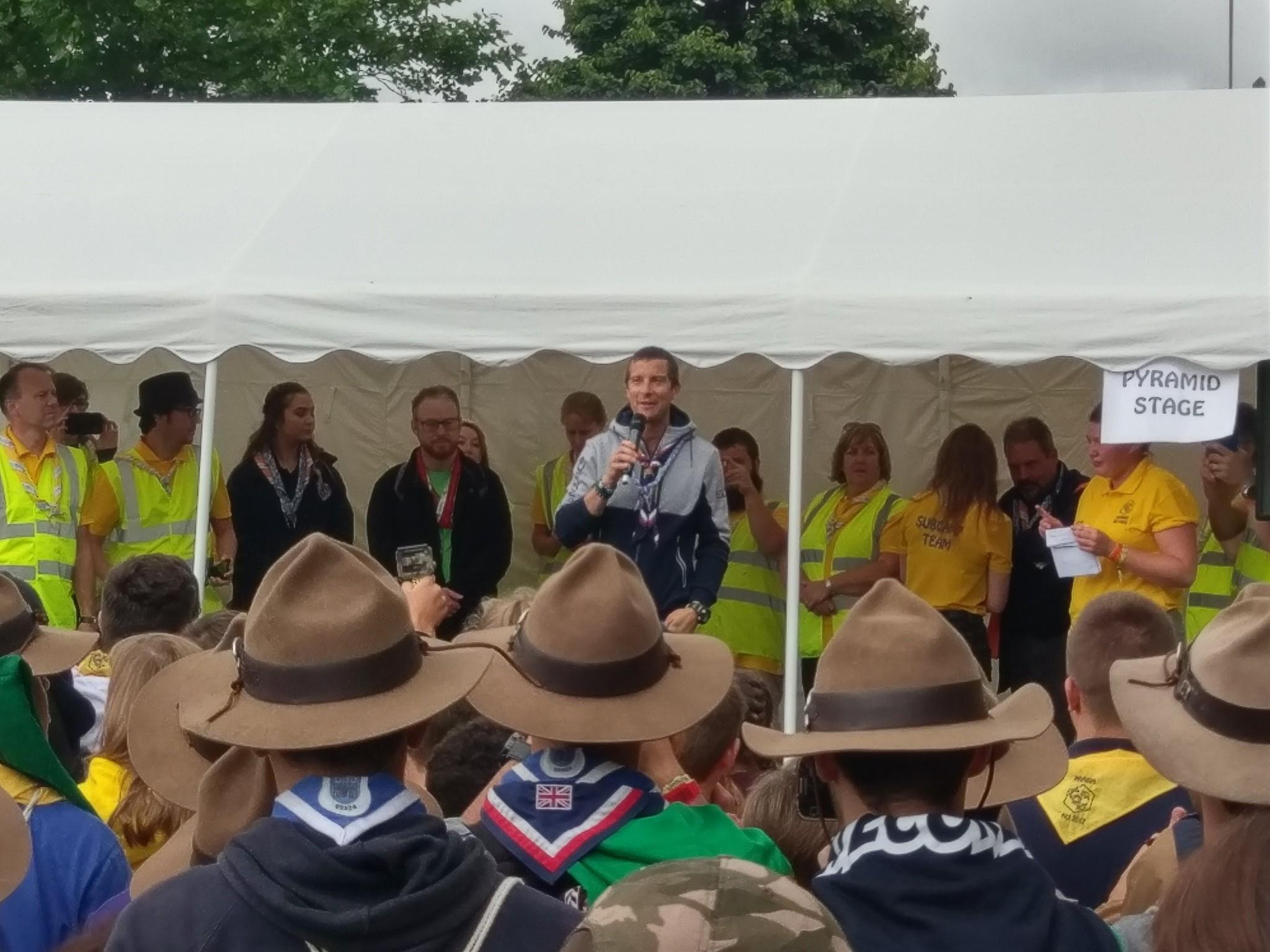 It is also with great pride that we can announce a very special partnership with Optic-Kleer. The Windscreen Repair professional has dozens of franchisees working across the country and this number is growing on a weekly basis. We worked hard with David Overton of Optic-Kleer to ensure that the product we were supplying was suited to his business, after he had increasingly poor experiences with one of our competitors. Here at Gala Tent, we addressed David's concerns in turn, and are now the supplier of choice to his organisation and every one of the franchisees whose businesses depend on having a high quality product which reflects them and their work.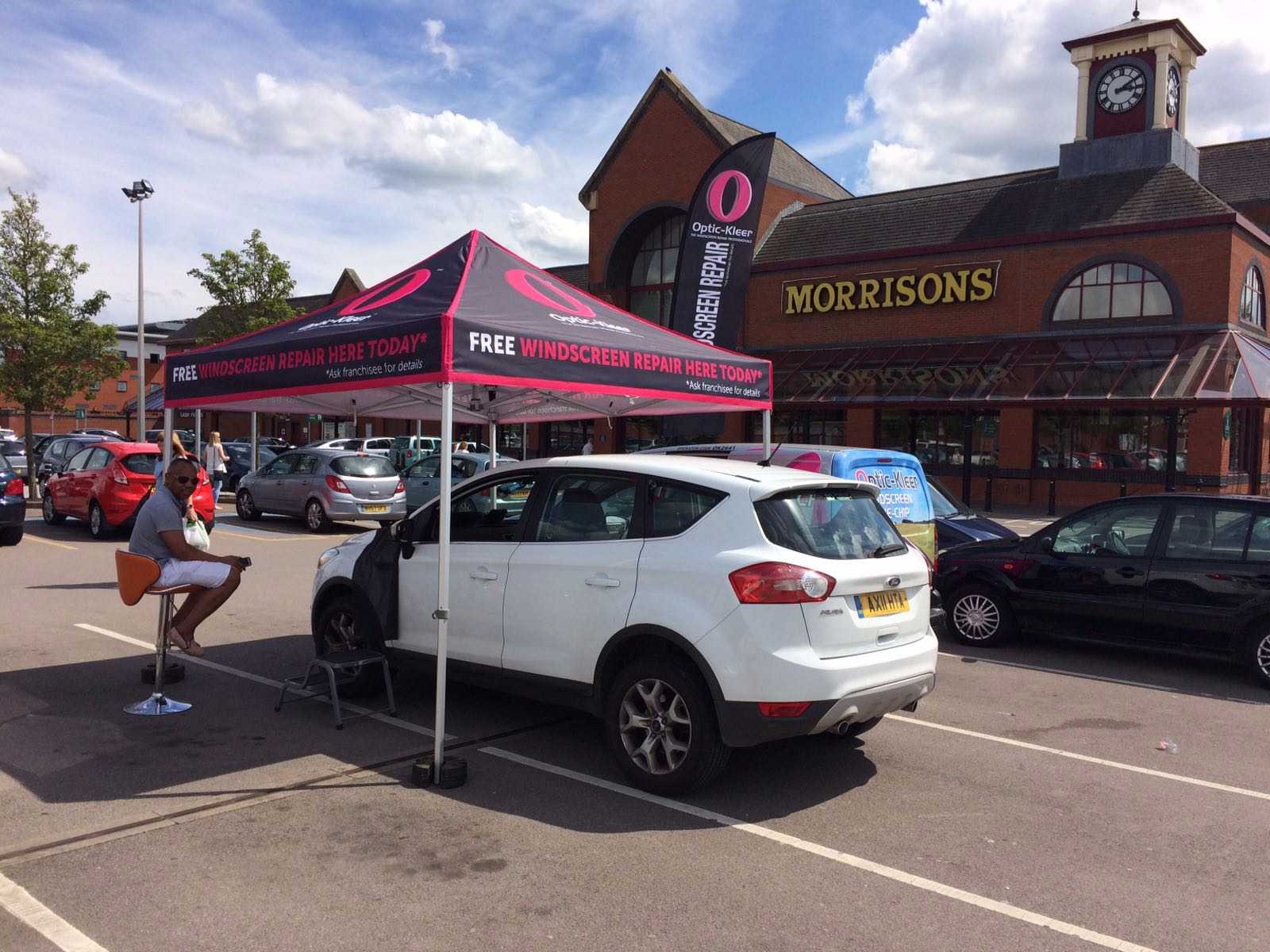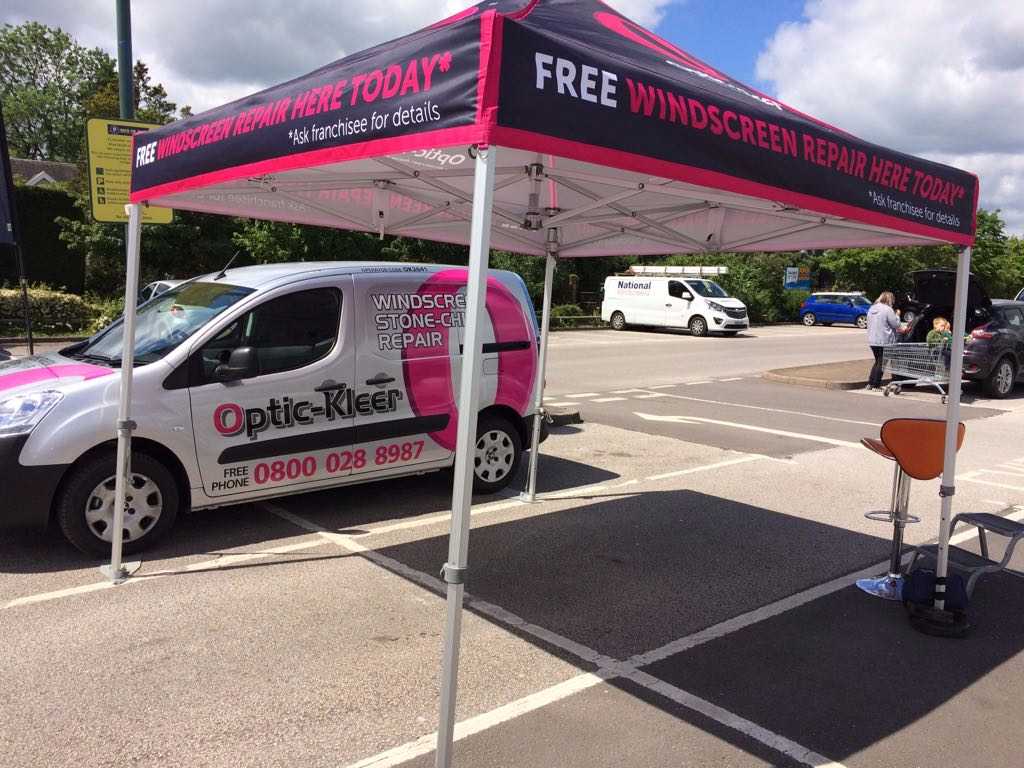 John Speare, a long-standing operator with Optic-Kleer and a trainer of new franchisees, had nothing but positive feedback after using his new Gala Tent products. He said, "Switching to our new supplier is something we should have done years ago. I love the new design. Not only is the canopy quick and easy to put up, it is packaged well and Gala Tent provides a great service. In a busy environment, having one less thing to worry about is a great help. I would like to thank everybody at Gala Tent for their first class service and ongoing support."
We do have first class service here at Gala Tent, and we have products to be genuinely proud of, but we can't continue to grow without our first class partnerships with clients that we're genuinely proud to work with.