This week, Gala Tent will be celebrating twenty years at the top of our game, and we've already looked at our offering of the best quality marquees and gazebos available on the UK market, and the expert advice that our team can provide. In the third of our series we're focused on a service we added in the past five years which has grown to become one of our flagship products.
In-House Printing
Branded gazebos
were launched from Gala Tent all the way back in 2013, adding an extra dimension to what we could offer our clients, with specialist printing firm Gala Graphics being added to our family the following year. Custom gazebos have grown to become an important and satisfying-to-work-on part of our range. Our designers are often commenting on some of the out-of-the-ordinary designs that our customers are looking for, and with a printed gazebo the limit really is your imagination. We've supplied tents with full underwater scenescapes across the walls, Alice in Wonderland tea parties, tents kitted out to look like traditional coconut shies, or crumpled up brown paper bags, and for Legoland Windsor we provide seasonal branded walls for their multitude of brightly coloured bespoke gazebos.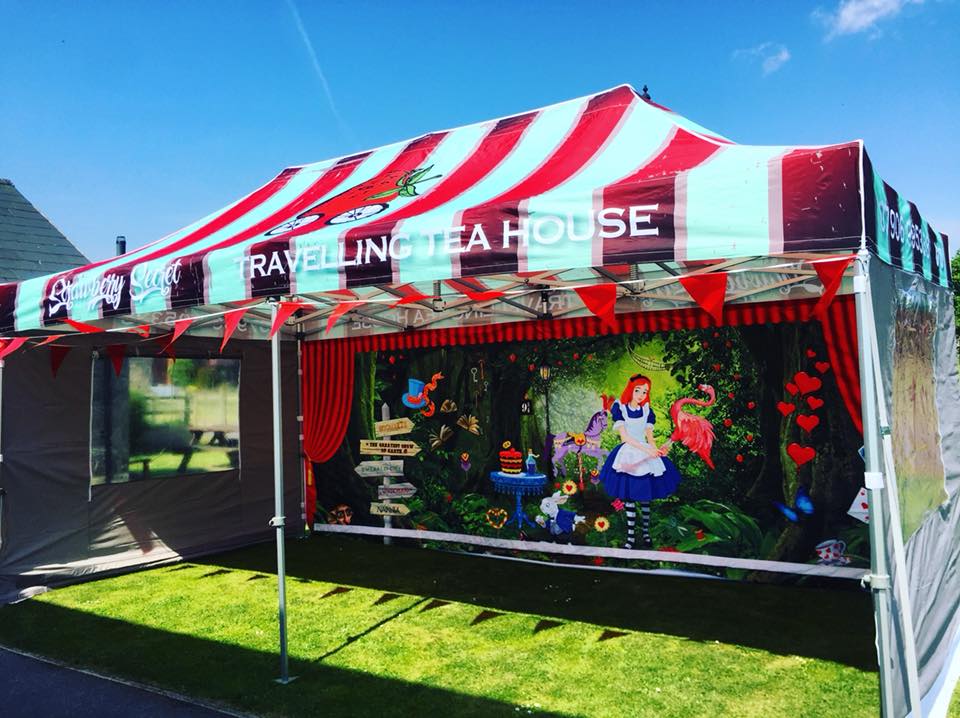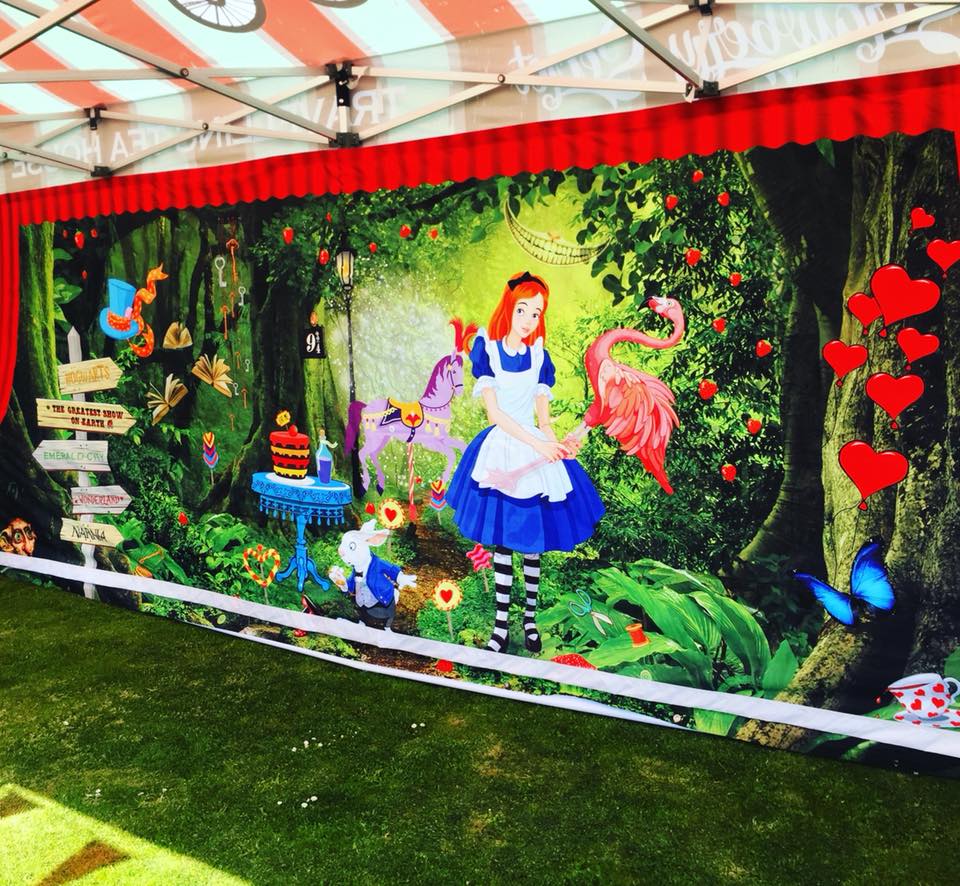 A branded pop-up is an ideal way to show off your company wherever you are, whether it's to set up outside your store like
Halfords
do with their Gala Tent gazebos, or whether it's to show off your brand in a professional and eye-catching manner at seasonal trade shows, like many of our satisfied clients do, there are dozens of ways you can use a customised Gala Tent gazebo.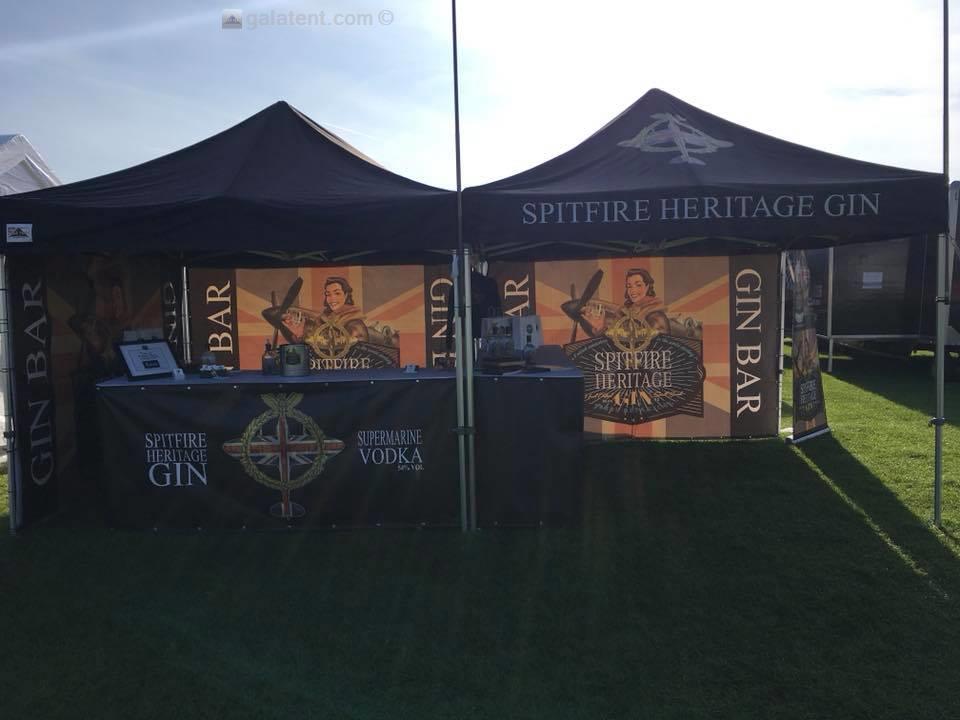 Of course, it's not just the printed pop-ups we supply; there are flags in a variety of styles and sizes, with an even bigger variety of bases and stands to hold them. There are hanging banners, roller banners, and banners in between! A huge majority of the printed items we supply are all completed in house here at Gala Tent HQ, which enables us to provide really quick delivery on these offering, and enhance our reputation as the
UK's leading supplier in our field.
Back in 2014
, when printing was a fledgling service we offered,
Scott T
couldn't speak highly enough of his purchase:
"I ordered a 3 x 3 gazebo with sides and printing on the valance. Upon inspection it surpassed all expectations in the quality and style. The printing on the valance looks really good and will stand out at so many events that we hold during the year. The customer service was brilliant and really helpful. You were recommended to me by another department and I can see why. I will continue the recommendation to anybody that will listen. Absolutely brilliant product and service."
Earlier this year,
Rebecca E
worked with our designers to get her perfect tent and had these kind words for us:
"From the first phone call to finally receiving our gazebo, the agent we were talking to was super helpful. We were allowed to see lots of mock-ups, colour choices, and logo placement which we were very impressed with… So far, very happy."
Gala Tent can offer you any level of printing on your pop-up gazebo
, and our team of expert designers can work as closely with you as you like, to achieve the tent of your wildest imagination or simply a professionally subtle extension of your brand. You can find
inspiration for your tents here
, or why not have a go on our
3D tent designer here
? Alternatively, give our team a call on
01709 913990
to discuss the various options available.