Simple & Effective
Vinyl Printed Options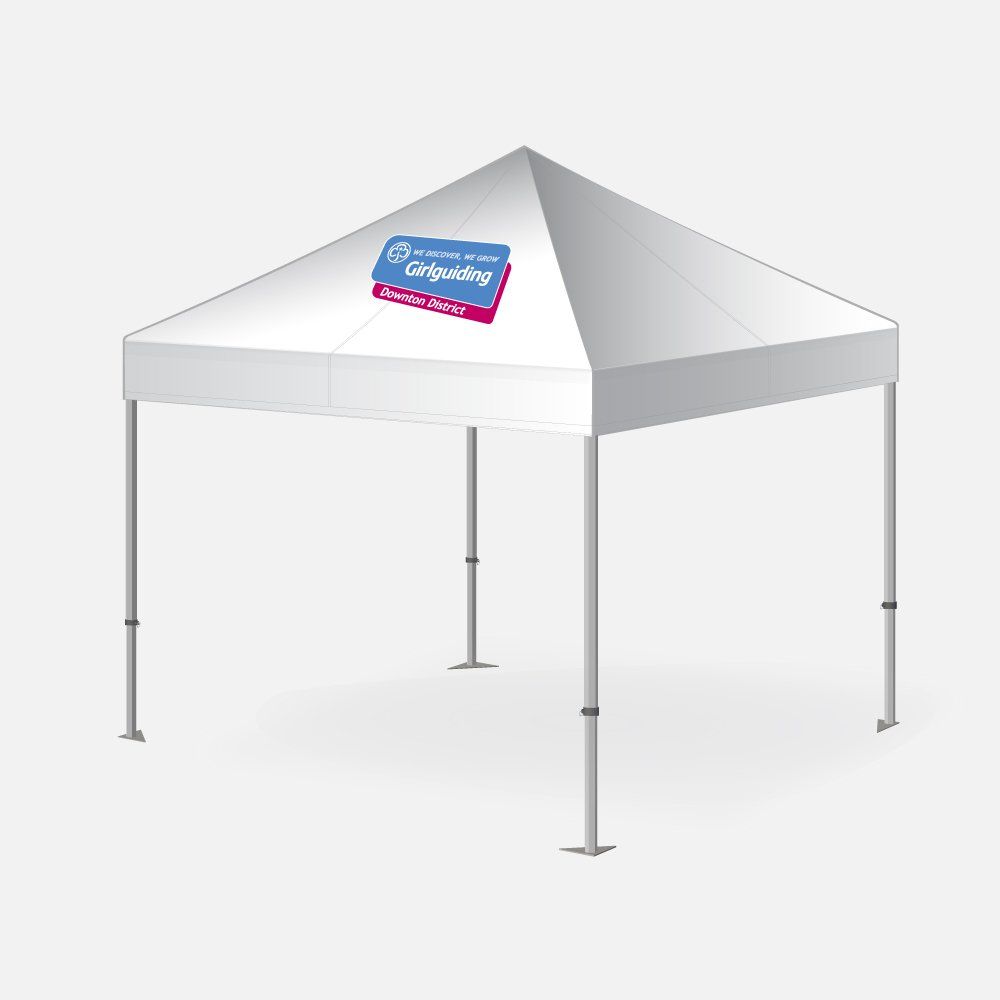 Option 1
Single Logo on the Canopy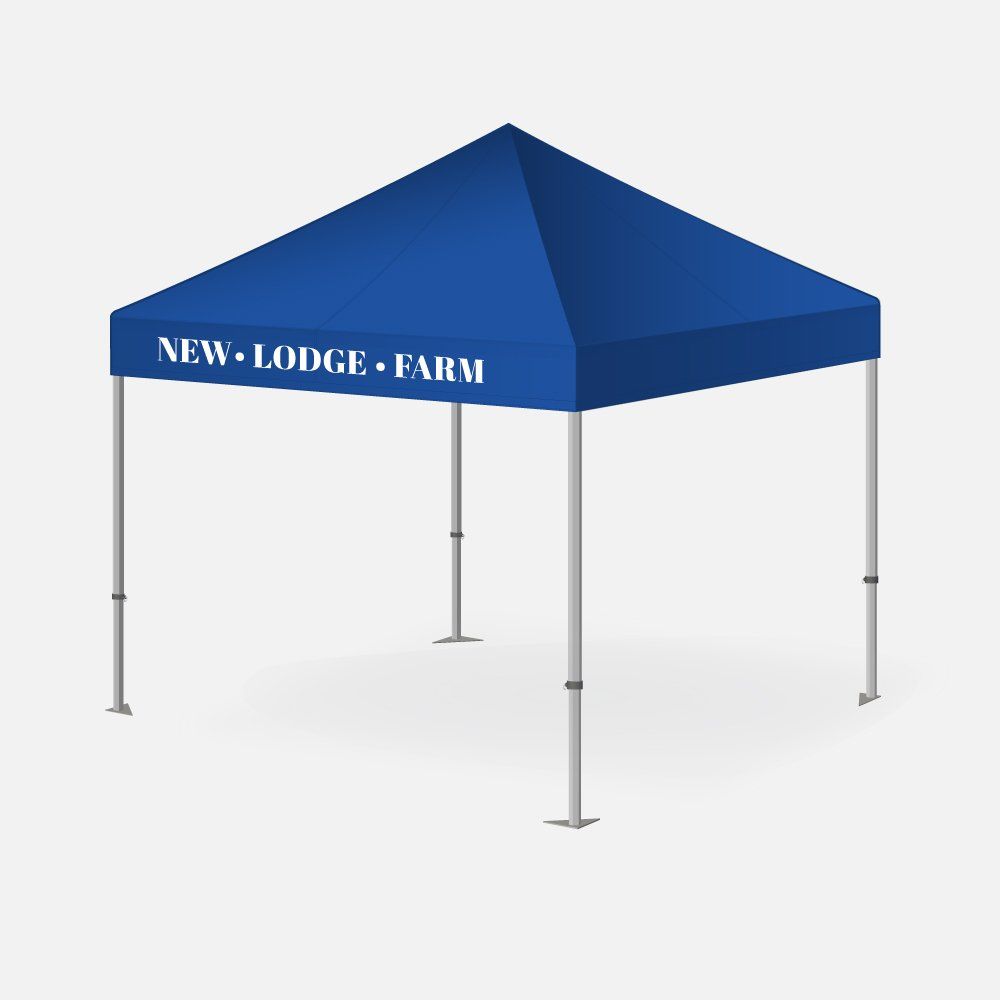 Option 2
The Printed Valance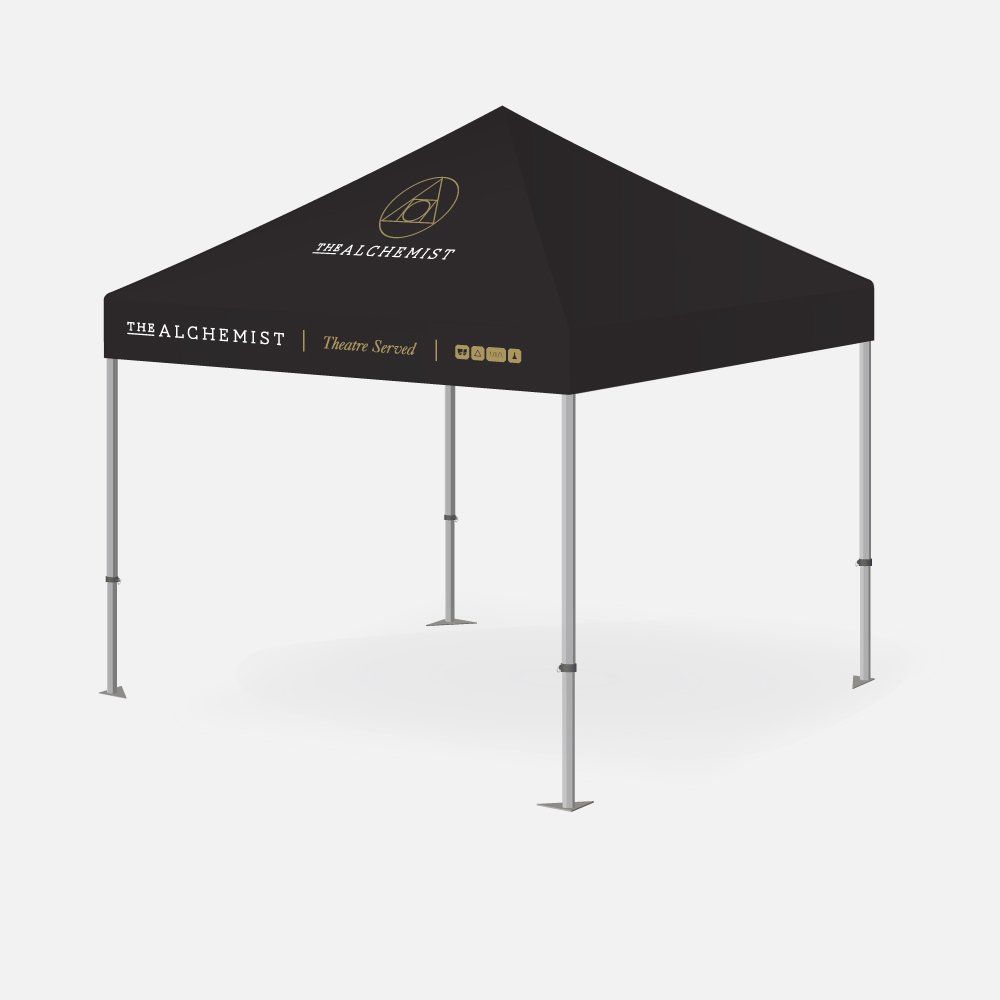 OPTION
A single logo printed onto the gazebo canopy is an effective yet low cost way of adding your own touch to the tent and provide something memorable to those that visit you at your event. Pricing will depend upon the model and size of tent, plus the size of the logo you select, so please enquire now by this form or by giving the team a call on 01709 242454.
A printed valance is an ideal way of catching your visitors' eyes, by placing key information at head height. Popular choices are website or email addresses, telephone numbers, social media information, and small logos. Pricing for a printed valance starts at £60, and will depend on the size of tent you go for, so we recommend requesting a quote here, or calling the team on 01709 242454 for an accurate and competitive quotation.
One of the most popular choices with our thousands of satisfied clients; the logo and printed valance combination allows you to present your brand and key information at the same time. Pricing for this combination depends on sizing, so please make an enquiry here, or give the team a call on 01709 242454.
The Open Shop – Gala Tent half-walls are a very popular choice for traders who wish to create a 'shop front', so why not complete the look with a printed half wall with your company logo in the centre, and have your left, right and back sides totally open to allow for passing trade to view your products close up? Pricing will depend on the level of printing you're needing, so we recommend you make an enquiry here, or give the team a call on 01709 242454 to discuss your requirements.
Incredibly popular with streetfood vendors and hog roast caterers, the Caterer's Choice option uses three half sides that can be branded with your company logo. Then simply place your catering tables behind the walls and serve your hungry customers from beneath your professional looking branded tent. Leaving the back wall open enables you to butt the tent up to your van or other vehicle, and create a safe working environment. Pricing depends upon the amount of printing you require, so please give the team a call on 01709 242454 or click here to make a written enquiry.
All the walls – Want to create a proper 'room' within your pop-up gazebo? Then consider taking three walls with a simple logo centrally placed on the outside of each of your walls. This will create a perfect box of personalised beauty for your customers to come in and browse your goods. As usual, pricing will depend on the size of the tent and the logos you'll be taking, so give us a call on 01709 242454 to speak with the expert team, or simply make a written enquiry here and one of the team will be in touch.
Dye-Sublimation printing means that the only limit to your tent's potential is your imagination. A colour matched canopy enables you to complete your tent's look to your company's exact colour schemes, and allows for logos across all four of the roof panels and unlimited information along the valance sections. The price of this option will depend on the size and type of frame you select, so please give us a call on 01709 242454 to get an accurate quotation or complete the enquiry form.
Complete the look of your canopy with a set of matching sidewalls with single sided printing. With the potential for adding full high definition graphics to your tent, would you like to see some slick design flare by our in-house team, or would you prefer large photographs of your previously completed work? Dye-Sublimation printed sidewalls can help you put your best work in front of the right customers.
The most intricate and branding heavy tent that Gala Tent can offer. With high resolution, unlimited printing on the canopy, plus double sided printed walls that come complete with a black-out membrane that reduces light transmission. A popular choice for Option 9 is to place your company logos on the external walls and more detailed information about your products or services on the inside so that prospective clients can see who you are from a distance, and what you do from close up. But why let us tell you what to do with it? Give our Printed Gazebo App a try, and create your prefect branded tent. Prices depend on the size and type of frame you take, so we recommend giving the team a call on 01709 242454 or make a written enquiry here.
Enquire Now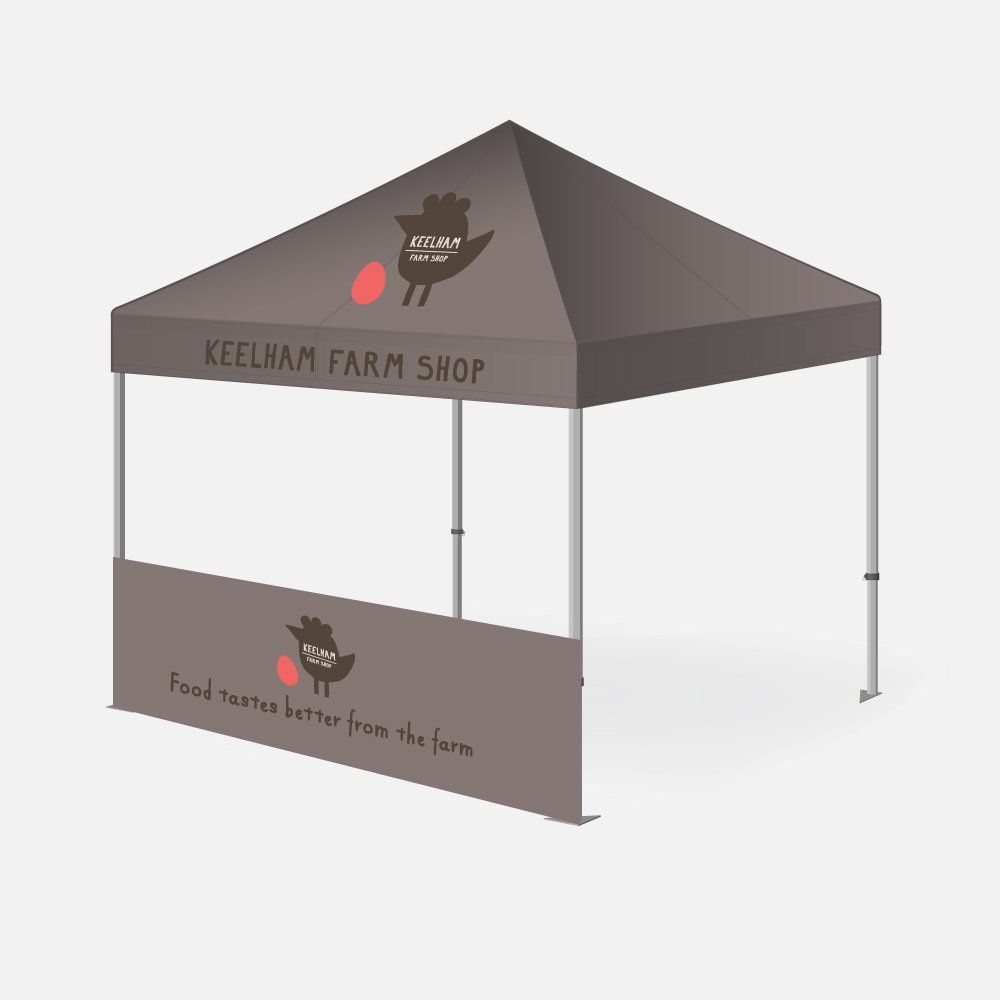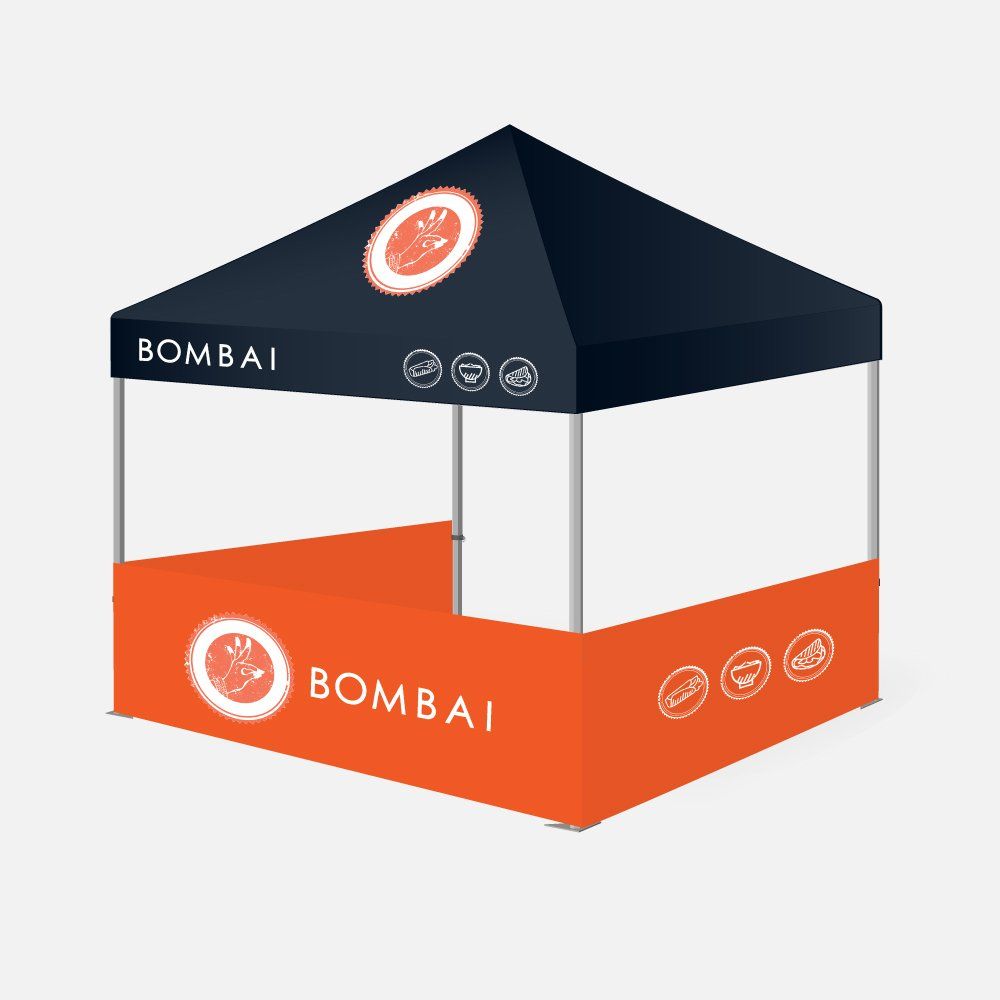 Option 5
The Caterer's Choice