Gala Shade recreational and professional pop up gazebos - never beaten on quality or value for money
The Gala Tent brand is regarded as the premier name in the event industry, chances are if you have visited an outdoor show it's Gala Tent covering the event. Gala Tent specialise in the manufacture and supply of high quality professional pop up gazebos, which are available in a steel or aluminium framework. For bigger gatherings, a large gazebo with waterproof side panels can provide added shelter against the elements.
Don't leave your pop up gazebo in storage as its suitable for many applications
On a nice sunny day set up your pop up gazebo in the garden, add a chair, and a book and relax, a pop up gazebo will create extra outdoor space, giving you more room to spread out and make the most of your garden. Its nice just to get out of the house even if its just a few feet away.
Fancy a picnic with the Mrs, family and friends? Take your pop up gazebo for a joy ride, you will need shade both the food and the unpredictable English weather. Pop up gazebos are lightweight and can be packed down in to a carry bag so they are easily transported. Click here to view our compact gazebo range
Everyone loves a summer BBQ so bring out your pop up gazebo to provide cover when flipping those buns and burgers, better used with the sides off as ventilation is also important and you will look like a pro even if you dish out burnt offerings.
Use your pop up gazebo for a car boot sale, unload all the unwanted clutter sitting around your house and garage and set it under your gazebo to turn it in to cash, lovely jubbly.
Raise funds for your much loved favourite charity by setting up your pop up gazebo at a show or event, most charities have a page where you can sign up and receive some advertising signs and literature for the event. This type of event is called giving back and very rewarding.
What about a promotion for your job sector or business, town centres, shopping malls and targeted trade shows are a great place to promote a product or service and a pop up gazebo makes the perfect trade stand. try our gazebo designer click here.
Take you pop up gazebo camping, as it will come in handy for creating extra outdoor space for the BBQ, sun shade and you may even get some visitors who want to stay over, the gazebo can double up as a guest room, just simply add some flooring. click here to view flooring.
If you have small children a gazebo makes a great protective cover when they are playing outside. So fill the pop up gazebo with toys, they will love it. If you have older children your pop up gazebo can be used when their friends visit and can double up as a party room, as children can be messy why not keep the mess outside? This is a great tip.
Everyone has a birthday and or anniversary each year, I'm sure the pop up gazebo will come in handy to extend the patio and living space, especially if you have a large one as they come in sizes up to 4m x 8m. Click here to see a 4m x 8m pop up gazebo.
Maybe you are very sporty or just like to spectate? Why not take your gazebo to a sporting event for cover, add a few folding chairs and a few drinks and your sorted. We have seen these at countless Motorsports events, horse riding shows, polo and many more. Click here to view folding chairs.
Download Free Brochure Now
Frequently asked questions
Meet the founder of Gala Tent - Jason Mace
Enter your details to speak to a real person from my team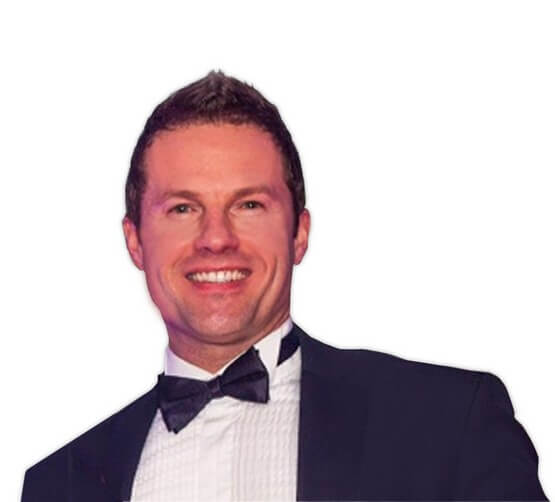 Our mission at Gala Tent
To help you find the perfect pop up gazebo for your outdoor occasion, event or promotion at the right price. We aim to do this quickly & easily so you don't waste your time and money on cheap products that don't last and lack the availability of backup/spare parts.
Why speak to Gala Tent?
Because we are the best, Gala Tent manufacture quality pop up gazebos, designed and built in Britain, with many accolades, awards and we genuinely care, just read our 5-star reviews.
Customer Reviews
Real reviews from genuine clients
"Excellent flooring system, so quick to fit and looks great."
"I found them very heplful and understood my needs. The part I required was in stock so was sorted there and then. will use again."
"Very helpful with my purchase, very happy with the advise given and answered all my questions. Have used before and will use again thankyou"
Gala Tent in the Press
What the papers say about us.

The Star
From tents to tech,
Gala is a story of success.

The Sunday Times
Clients have included the Beckham's, Boris Becker, and Marco Pierre White.

Business Link
Royal wedding and Cup Final are the perfect match for Gala Tent.
How to find your perfect Solution.
We have invested in super smart desktop technology, allowing you to design your very own pop up gazebo.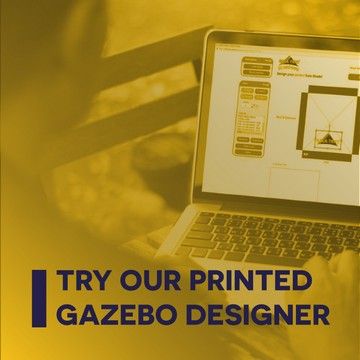 Try our FREE pop up gazebo designer, add logos and images and then render to view your work in 3D, share on Facebook for feedback. An amazing piece of technology.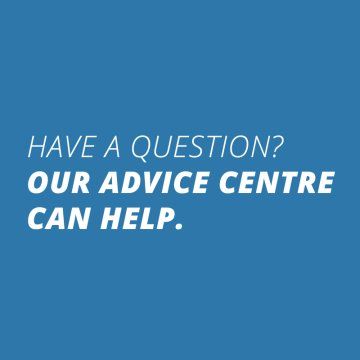 And if you still need some more inspiration or ideas visit our online advice centre.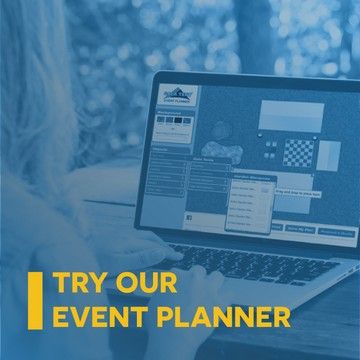 Our FREE pop up gazebo planner will help you visualise ideas on creating that perfect layout for your event. Design your seating, equipment and décor arrangement. Share of Facebook for feedback to get even more ideas.
---
For even more inspiration, visit our online gallery of successful events, These photos which are sent to us by our long list of satisfied customers.
Like getting the best deal?
Our event industry experts are trained to find you the best deal while saving you time & stress.
Call Now: 01709 913990
Click here to email us.
Don't take our word for it
1000`s of happy customers with 5-star reviews.