Bronze Print Package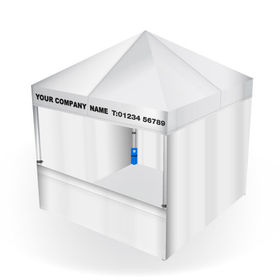 Gala Tents Bronze Print Package will save you the time and energy of shopping for each item individually, as well as offering huge savings! It will help make your space more comfortable, and above all, make it your own. With the ability to incorporate custom colors, logos, or designs on your Canopy your options are literally limitless.
View Bronze Print Package
Silver Print Package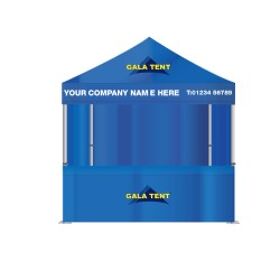 Gala Tents Silver Print Package includes everything you require for a conspicuous, head turning market stall. The printing includes 2 Valance prints and 2 logos on your canopy as well as a logo on your halfwall.



View Silver Print Package
Gold Print Package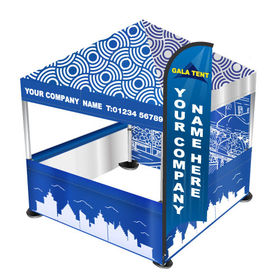 The Gold Print Package includes the Highest Specification Gala Shade Frame, The Universally recognised Pro 50. Printing includes a 3m x 3m Fully Dye Sublimation printed Canopy, 3 Dye Sublimation Half Walls and 1 3m Dye Sublimation Back Wall


View Gold Print Package
Platinum Print Package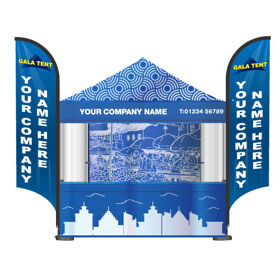 The Printing Team at Gala Graphics ensures that we are flexible, faster and very efficient, always giving you great value for money while maintaining a high level of quality throughout.




View Platinum Print Package
Printed Gazebo Package Deals

Our comprehensive range of Pro Gazebo packages come with everything you need to use our gazebos to their full potential. All of our packages include branding and various accessories depending whether you choose our bronze, silver or gold pack. The Pro Gazebo packages are a great way to promote a business or a brand, each package features printing on the pop up gazebo, our silver and gold packages also feature banner flags.

All of our pop up gazebos are easily erected, you can set up your structure and start trading in a matter of minutes. All of our structures are also commercial quality so you can be assured that they will stand up to any situation. Our gazebo packages are a complete set up with everything you need including; your pop up gazebo, side-walls, a half wall panel, weighted feet and a whole host of other extras. Whether you're a market trader, a street food caterer or standing at an exhibition, our pop up gazebo packages are the perfect choice for mobilising your business and brand.

Our gazebo packages are commercial quality and ideal for a variety of commercial applications such as; trade stands, promotional stands, street food stalls and lots of other purposes. We recommend our gazebo packages for customers looking to get a comprehensive promotional structure package for business use. Our gazebo packages are a great addition to any business, giving you the freedom to trade or promote your brand wherever you want, whenever you want.