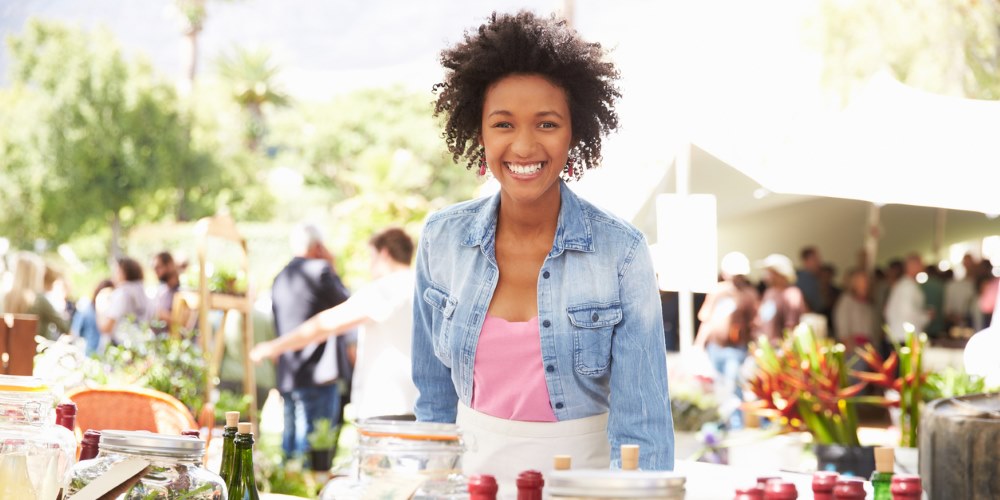 In a busy market environment it is easy for shoppers to get carried along in the flow of the crowd and bypass stalls without even realising. Therefore, it is essential for traders to ensure that their gazebo stall is as appealing as possible to catch the eye of potential customers.
As many of our customers are market traders — using our pop-up gazebos to house their trading stalls in markets and festivals across the country — we decided to carry out some independent research to determine exactly what makes shoppers stop in their tracks and visit a stall.
We asked 426 members of the general public "What factors would draw you to a market stall?" Some of the respondents came back with more than one answer, giving us a total of 597 answers.
Here's what we discovered:
| | |
| --- | --- |
| Handmade/locally sourced product | 34.2% |
| Free samples | 32.8% |
| Room to move around freely inside | 26.5% |
| Presentation of staff | 16% |
| Advertising clearly displayed | 15.5% |
| Colours and decorations | 14.3% |
| Other | 0.5% |
| Products on sale | 0.3% |
From the information gathered through the survey we can see that the following areas are important to market goers: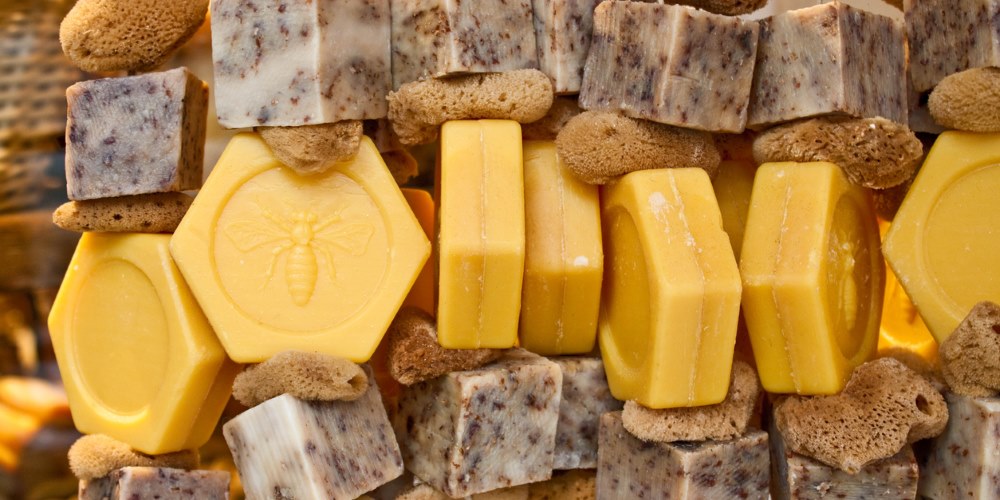 1. It's all about the product
Handmade and locally sourced goods appealed to more than a third (34.2%) of those surveyed, highlighting that customers are keen to support local businesses. This also indicates that consumers are looking for something a little bit different when they visit a market or fayre, preferring individual, 'one-off' finds as opposed to mass-produced items that could be found elsewhere.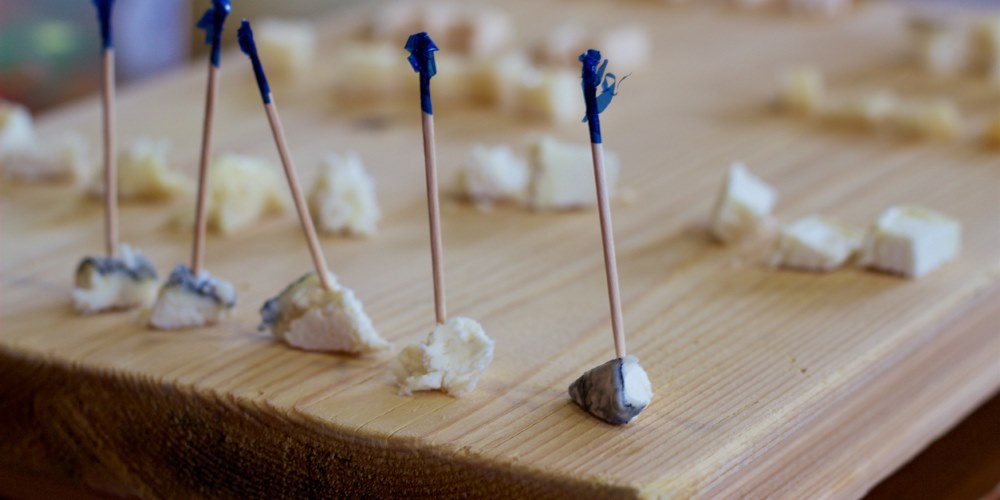 2. Try before you buy
Everyone likes a freebie, as confirmed by 32.8% of respondents. Positioning free samples of the goods on sale in full view of passing shoppers is a great way to lure customers in.
A little taster of food or drink costs the stall holder next to nothing to provide, yet provides the perfect temptation to whet a potential customer's appetite and go on to secure a sale.
Offering free samples of non-edible products such as soaps or cosmetics opens up two avenues for a sale: Firstly, by taking the freebie the customer often feels indebted to the stall holder, 'rewarding' them with a few minutes of their time; hopefully long enough to be convinced by some sale clinching patter. Secondly, a well-branded sample gives the customer the opportunity to make a purchase at a later date.
Here are our top five tips for making freebies work for you:
The personal touch. Don't stand back and wait for customers to come to you – stand at the entrance to your gazebo with a tray of samples and charm them in!
Resist overfilling the tray – limited stock insinuates that it is in demand, plus you will have the chance to keep customers talking while they wait for it to be refilled.
Package non-edible goods with a well-branded label (name, email, website and phone number) to encourage a full purchase once customers have realised just how fabulous the product is.
The good old business card or flyer is still an effective way to create aftersales. In a market environment people love picking things up, even if it is just a piece of paper!
Free gifts with multiple purchases, competitions, raffles, BOGOF deals… Giving customers an incentive is a great way to tempt them into making a purchase.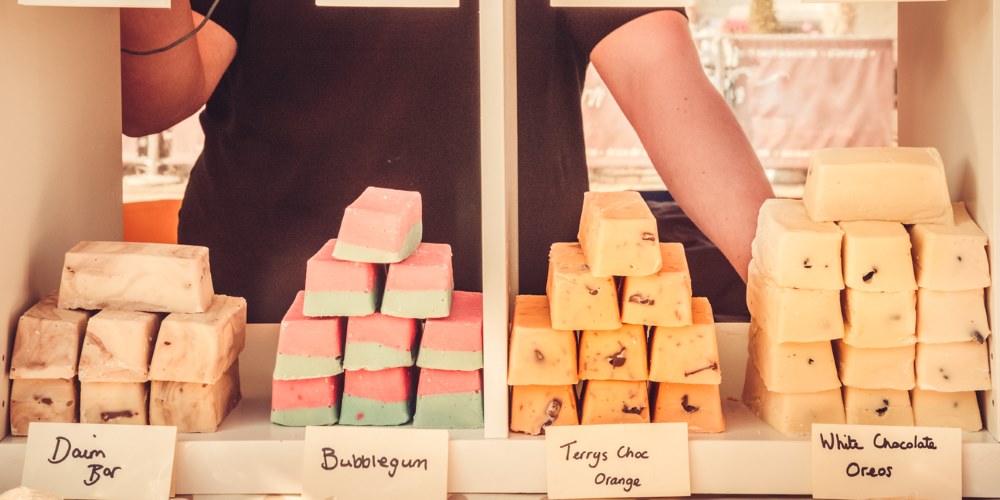 3. Space to browse
A squashed, stressful shopping space isn't going to encourage customers to stay and browse, in fact it is more likely to put them off entering in the first place. This was confirmed by more than a quarter of those questioned in our survey, who said they would be drawn to a stall which had plenty of room to move around in.
With this in mind, keep the following considerations in mind when planning the layout of your stall:
How big is your product?
Large products will quickly fill up your gazebo, making it look and feel cluttered. Here's how you can maintain a feeling of space:
When choosing your gazebo make sure you choose one big enough to house the product, display table, sales staff and of course the customers!
Consider holding some of your stock back and replenishing as it sells. Keep it close by, either beneath the sales table concealed neatly by a tablecloth, stacked tidily at the back of the stall or even in the boot of your car (if practical)! This will save space and create a sense of urgency in the buyer if stock appears to be limited.
Create well-produced brochures of size/colour varieties of products so customers can browse the full range without having everything on display.
Use the space within your gazebo wisely — can products be displayed on shelf units or hung overhead?
Maximise floor space – where possible resist displaying items on the floor to allow more customers to enter the gazebo – invaluable advice if it starts to rain as you will have a captive audience for your sales banter!
At the other end of the scale, small products may feel lost in a large gazebo. Give the impression of a more intimate space while maintaining plenty of shopping space with the following tips:
Décor such as bunting, fairy lights, lanterns and floral displays can help make the space feel more inviting.
Choose multi-level display stands to showcase products and break up the space.
Consider getting posters made that show larger scale examples of products — this will have the double benefit of advertising goods to passers-by, plus filling up empty wall space.
Use spotlights or LED tea-lights to showcase small products such as jewellery.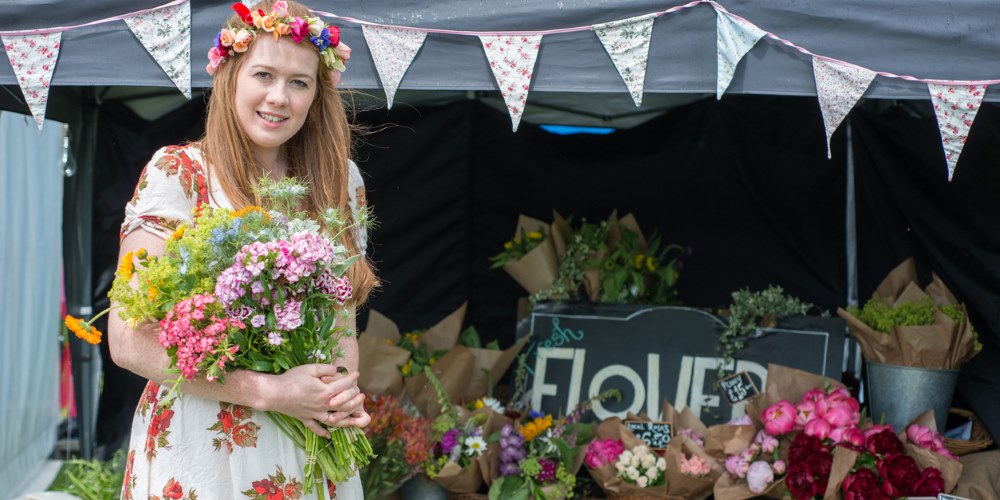 4. Dress to impress
First impressions count, and the way that staff are presented says a lot about a company or product. This point was acknowledged by 16% of respondents, who cited well-presented staff as being a reason why they would be drawn to shop at a stall.
Even though the marketplace set-up is less formal than a shop environment, it is still a retail venue and the customer will still be parting with their hard-earned cash. Therefore, the vendor has the responsibility to the customer to maintain professional retail standards.
This is particularly important in food stalls. As with a restaurant set-up, food stalls should maintain hygiene standards, with staff dressed in clean, appropriate clothing with hair tied back or covered.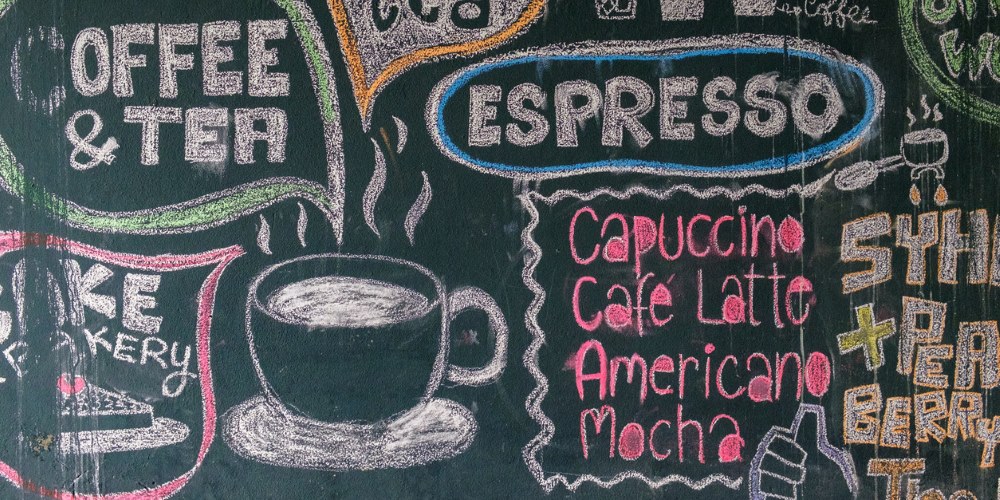 5. The power of promotion
With multiple stalls competing for every customer's attention it is easy to get lost in the midst, therefore making sure that your stall is well branded is essential. Top tips for branding your gazebo include:
Display your company name prominently outside your stall and, if possible, again inside your gazebo. This could be on a backdrop behind the counter, on the tablecloth, on back boards or even just on printed posters.
Don't expect your customers to know what you sell – tell them! Make sure you add a small description to your company name to spell out exactly what is on offer and tempt them in (for example, fine coffee, delicious artisan cakes, authentic Mexican cuisine, bespoke jewellery etc.).
Spread the word with flyers. Get friends to hand them out around the venue and leave them in local shops and cafés in the run up to the event.
Maximise your logo. If possible get your logo printed on the gazebo itself, staff uniforms, takeaway boxes/cups and paper bags so that your customers are continuing to advertise your stall as they wander around the market.
Work with the other market vendors to promote each other's businesses. Keep a stack of their business cards on your counter and get them to do the same with yours. This works particularly well with complementary products, for example fashion vendors and jewellery stalls, coffee stands and cake stalls, etc.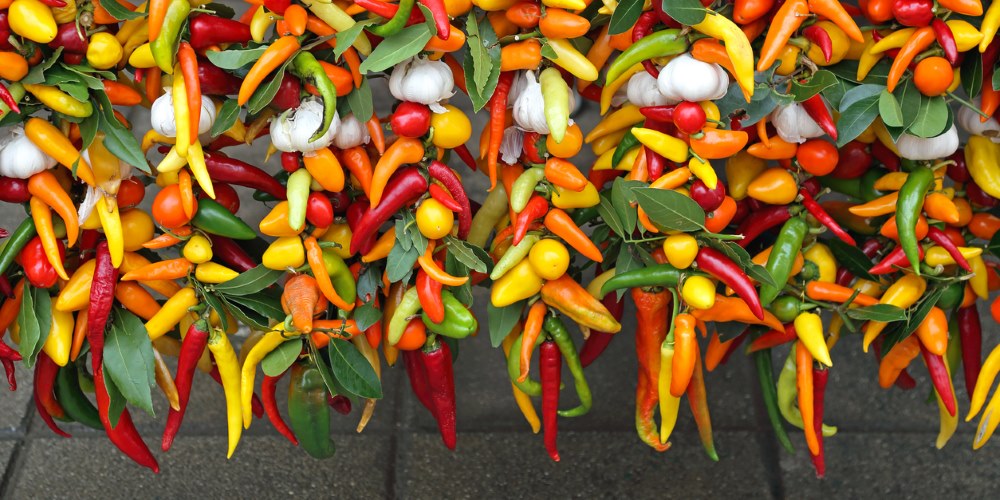 6. Stand out from the crowds
Aside from advertising it is also important for the stall itself to stand out from the rows of near-identical gazebos. 14.3% of respondents suggested that colours and decoration would attract them to a stall.
It isn't difficult to inject a bit of colour to your stall — here are our top five tips:
Choose a colour scheme and be single-minded about it. A good place to start is to work with a colour that features in your company logo or represents your product.
Too many colours will look messy and possibly even childish. One or two bold colours against the neutral background of a gazebo will look striking and professional.
Use colour to complement your product. If your brand colour is particularly bold, such as purple or red, it may be dominating against your product so maybe use the colour as an accent (e.g. the 'drop' of the tablecloth with a neutral colour for the table surface).
Reinforce your colour scheme with staff uniform (t-shirts, caps etc.).
Bunting, lanterns and fairy lights can be effective in a gazebo and are a simple yet effective way to incorporate brand colours.
Choose your audience
Finally, when you are considering the layout of your stall think about who you are selling to, especially if your product has a particular male or female bias. One of the most surprising findings from our survey was that men and women could not have disagreed more with their responses —Men were most bothered by the presentation of the staff whereas this was the least popular reason why women would visit a stall. Women were drawn primarily to free samples; last on the list from men. Check out the survey results in full here.
Simple steps to success
As our survey findings suggest, once you have got a great product setting up the perfect stall to sell it from doesn't have to be difficult.
Entice your customers in with a free sample, ensure your gazebo is uncluttered and neatly presented (the same goes for the staff!), pay attention to branding and colour and the only thing you will have to worry about is having enough stock to sell to your queue of customers!