Gala Tent
produces versatile function
Marquees and Gazebos
, which over the past twenty years have been purchased and used by clients in a huge variety of industries and for a huge variety of purposes. For example, we've seen our gazebos used as mobile stables for miniature horses, our
Gala Tent marquees
used as art galleries and boat storage, and we've even seen our
Gala Shade gazebos
bought for the purposes of confusing bees! No, seriously.
So, with such a wide variety of industries and a diverse range of tents, how do you know
which is the best Gazebo for you
and what you intend to do with it? How do you know
which is the best Marquee for your needs?
We had a chat with our team of experts to get some responses to the
burning questions
that keep you up at night, such as
What's the Meaning of Life?
and
Which is the Best Gazebo For a Home Barbecue?
Without further ado, let's crack on.
Which is the Best Gazebo for Transporting in a Small Car?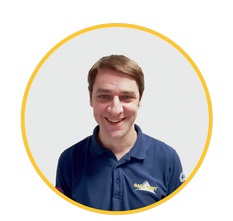 Darren (Sales Manager)
– "It's obviously the
3m x 3m Pro 40 Compact
. It folds down to much smaller (105cm in length) than the other gazebos we sell, so if you've got a car full of kids, or your stock, like clothing, or
candle holders made out of bent spoons
, you can transport the Pro 40 Compact in the boot with ease. It uses the same high quality covers that the other gazebos use, and it still has the three years warranty that the standard Pro 40 gazebo has, it just folds down a lot smaller, which is a massive benefit."
Which is the Best Gazebo for Motorsport?
Nathan (Business Development)
– "
The Gala Shade Pro 50
, every day of the week. If your budget allows then go for the 4m x 8m gazebo. It's large enough to fit most vehicles in, and there'd even be space for relaxing between races, unless you want to hire out the other half to a competitor. I also work for our motorsport brand
Gala Performance
and have spent almost every weekend of the last few years at every racing circuit in the country, and the common theme at each of them is that they seem to be
the windiest places on Earth.
You'll need something extremely robust and weighty, with strong joints and fixings. The Pro 50 comes with thick, hexagonal aluminium legs, all of the joints and fixings are aluminium, and the external peak pole spring helps to protect the smaller components from a windy battering. They are a little more expensive than the others in the range, but the long term benefits are great."

Which is the Best Gazebo for Home Barbecues?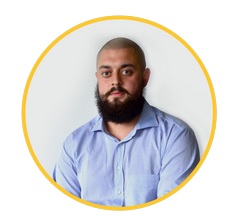 Corey (Sales Team)
– "For home use, our
Pro MX gazebo
is perfect, and if you have the space, go for at least 3m x 4.5m so you can all fit inside it. Because it's steel it's still pretty heavy, which will help when it's windy, but obviously don't forget your weights and anchorage so it stays in place. It's designed for less frequent use, so it's more cost effective, but it's still absolutely commercial grade, so it's the best of both worlds. A commercial gazebo for a fraction of the price.
You'll be a winner in the Game of Life
if your friends and family come round to celebrate an anniversary and are treated to a brightly coloured, extra-strong gazebo to shelter them from the wind, rain, or sun, instead of a cheap, plastic job that disappears at the first breath of wind from Mother Nature."
Which is the Best Gazebo for Charity Fundraising?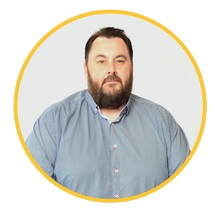 Lee (Sales Team)
– "I'd recommend the
3m x 3m Gala Shade Pro 40
, our mid-range pop-up gazebo. It's got the strength benefits of the Pro 50, but is a lot more lightweight and cheaper than the top-of-the-range Pro 50. The price is always a very popular point when working with charities, as funds are vital to them. They need the
best possible gazebo for the lowest possible price
, and I think the
Pro 40
is the tent that achieves it perfectly. Adding your charity name and registered number to the valance will help you to stand out when you're on the fundraising trail."

Which is the Best Gazebo for Streetfood Caterers?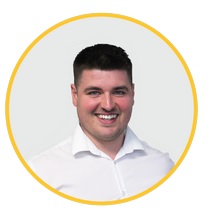 Jake (Sales Team)
– "Because you're likely to be in an area that has high footfall and will be using it quite a lot, you'll need something extra strong, so I recommend a
3m x 3m Pro 50 Gazebo
, with a branded half wall at the front to act as a servery hatch.
Most streetfood vendors like to use strong branding
, as they'll be in an area surrounded by competitors whose delicious smells are also wafting into the hungry noses of passing potential trade. It doesn't need to be over the top, but a distinctive brand design would help a lot. From the frame perspective though, I definitely recommend the
Pro 50
.

Our thanks to the team for their input and answers to today's burning questions. We'll be back to them with more questions, industries, and the Best Products for them later on, and if YOU aren't sure which would be the best gazebo for your needs, get in touch on
01709 242454
and have a chat with our experts, or drop us a line on
sales@galatent.co.uk
and somebody will be back to you as quickly as possible. We may also feature your question in our future blogs!
To purchase or find additional information on the items recommended by our team of experts, simply follow the links below.
Best Gazebo for Transporting in a Small Car:
3m x 3m Pro 40 Compact
Best Gazebo for Motorsport:
4m x 8m Pro 50
Best Gazebo for Home Barbecues:
3m x 4.5m Pro MX
Best Gazebo for Charity Fundraising:
3m x 3m Pro 40
Best Gazebo for Streetfood Caterers:
3m x 3m Pro 50
Inspiration for
Branded Covers on Your Next Gazebo
can be
found here
.
Take Gala Tent with you by downloading a Gazebo Brochure
here
.