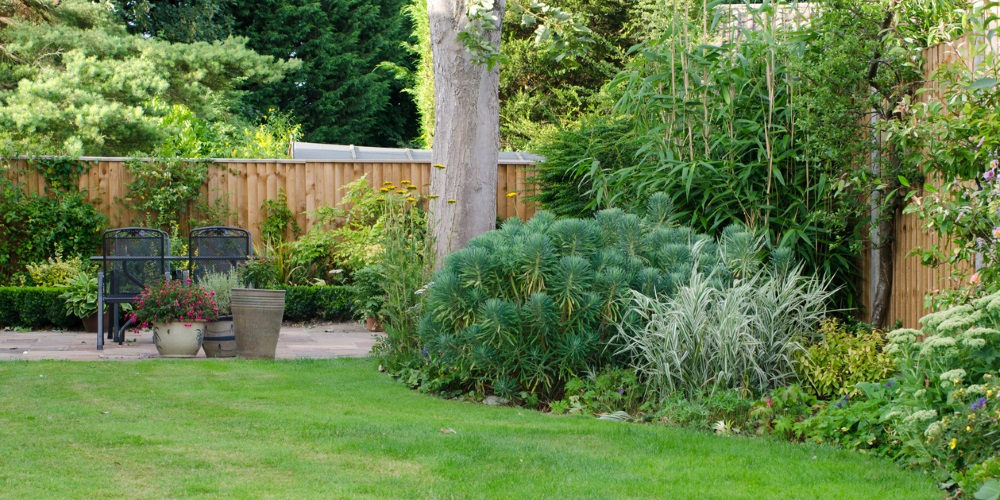 Want to use it for a garden party? Click here
Type of surface:
A pop-up gazebo can stand on most surfaces, you just have to make sure you use the right accessories depending on the type of surface to ensure stability. A standard garden lawn is probably the most suitable surface of all, but really, it tends to make little difference unless you're trying to stand it on really soft mud or clay in which case, just like any other structure, it's likely to sink.
Grass, Patio, Concrete, Decking or Gravel
All you need to consider is whether you'll be using ground bars which are secured with pegs (just like a tent) or weights that sit on the bottom of the legs like feet to add stability when the ground is too hard to use pegs.
As you can imagine rough, uneven ground will be less stable than flat, smooth ground. So gravel or pebble-dash could make the gazebo less stable. In honesty though, this difference is normally miniscule, especially if you are using the right accessories and shouldn't mean your gazebo is actually going to fall over or be less sturdy on bumpy ground.
Type of surface

Suitability?

Wear and tear?

Recommended accessories

Grass

Very suitable

Won't scuff the bottom of your frames
Can be wetter than other surfaces/retain water so make sure bottom of frames are well waterproofed.

Ground bars, tie down kits, cast feet, weight bags or the new 50kg water bag.

Patio

Suitable

Any of the above

Concrete

Suitable

Small risk of scuffing so take care when putting up and taking down.

Won't absorb water so no risk of sinking

Can be screwed down or use any of the above

Decking

Suitable

Less risk of scuffing than harder floor like concrete
If gaps in planks take care when placing gazebo.
No risk of sinking.

Can be screwed down or use any of the above

Gravel

Suitable but not ideal

Higher risk of scuffing. Can sink depending on the ground under gravel, but generally should be fine.

Any of the above

Pebble-dash

Suitable but not ideal

Some risk of scuffing from hardness of floor. Can be uneven but should still be stable if accessories used.

Any of the above

Mud

Suitable but not ideal if soft

Hard mud is fine, but in wet weather can be less stable.

Any of the above

Clay

Suitable but not ideal if soft

If soft can sink and be less stale, if hard it is suitable.

Any of the above
Can I use it on a Slope?
Yes.
If you're using a pop-up gazebo with adjustable legs then it should be fine on a moderate slope. All you need to do is shorten the legs that are further up the hill. It may be uncomfortable for anyone to stand or sit under for long amounts of time, so take this into account.
Special Use – Can I Use my Gazebo:
Over a hot tub
Yes.
Pop-up gazebos are perfect if you want a non-permanent shelter over your hot tub. A pop-up means you can enjoy the sun in the summer and still use your hot tub in the cold weather even when the elements aren't on your side. There's nothing cooler than sitting in a warm hot tub in the rain or snow!
Over a BBQ
The obvious risk with using a pop-up gazebo over a BBQ is the risk of fire. If you have your gazebo at a safe height, BBQ safely, have water on hand and check whether your gazebo is fireproof (we fireproof our canopies) then by and large, you should be ok. The main thing is to employ a bit of common sense.
Heat could also affect the frame of the gazebo if overexposed.
Over a fire pit
Possibly, but again, use common sense.
The flames from a fire pit tend to be less controllable than a barbeque, so be wary of this, keep your gazebo high and have a water supply close by.
Attached to house
Yes.
If you have outside patio doors you can attach your gazebo direct to your house by simply placing it next to your doors. You can also use multiple gazebos to create a covered walkway if you are using another outside tent like a marquee.
As a play area for the children
Gazebos are great to use as a small outdoor play area providing shade. You could also use some of the side walls to make sure the area is closed off when using it for toddlers and babies.
For older kids, a pop-up gazebo can become a den in the summer, decorated however they want.
As a summerhouse
Generally people will use a wooden, permanent gazebo as a summerhouse, but if you want something temporary a pop-up gazebo can do the job.
To clean the car
When the weather is temperamental a pop-up gazebo can be really useful as bit of cover whilst you wash the car.
Find out more about events & situations where you can use a gazebo :
Browse our gazebos here.