THE TENT THAT MADE GALA TENT FAMOUS!
Gala Tent Marquees utilises a strong galvanised steel framework made up of 38mm or 42mm poles, depending on the width of the tent. We supply two material types; a 240gsm Polyethylene (PE) and a 650gsm Heavy duty PVC option.
PE is a strong, coated tarpaulin-like material that is lightweight but durable, and performs incredibly well in the rain. The walls and end panels connect to one another with industrial zips, to ensure the structure is fully enclosed.
Our industry leading 650gsm PVC makes up the covers of this luxurious top-of-the-range Marquee. The covers can be wiped clean easily, with sidewalls and end panels that connect to one another with thick Velcro and Dutch lacing. The reason we use this way of connecting them is that the PVC is so robust that most zips are not strong enough to work well with it.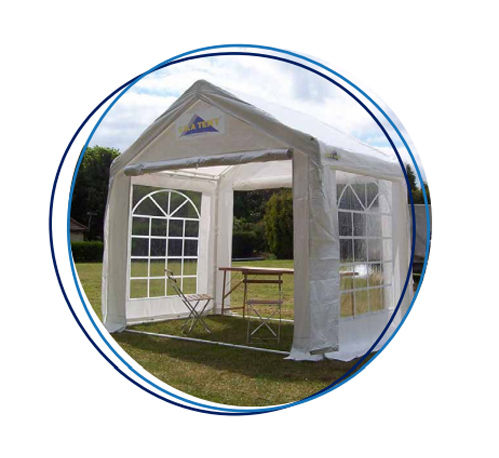 SHOP NOW