Welcome back to the
Featured Customer
blog series which celebrates our customers and what they do with their
Gala Tent
products. Our client base is wide and varied, and sometimes it helps to see how other people in your industry use their products to see the true potential they hold. So far, we've featured an artist who uses her gazebo as a mobile gallery space, a maker and seller of bespoke pet products who uses hers as a trading space, a renewable energy firm with a wonderfully novel approach to generating electricity, and an events hiring firm with Gala Tent marquees in their portfolio.
Today, we're speaking with Chris Best, who along with his wife Madeline founded
Chip Chuck Ltd
, which makes and sells the 'Must Have Family Garden Game' of the same name.
Chip Chuck Ltd
Chip Chuck Ltd
was formed as a family business in 2014 by
Chris and Madeline
, and is run from home in Lindfield, West Sussex. The company promotes and sells Chip Chuck, a game in which participants attempt to land wooden chips in their opponents' boxes, with various points scored for the difficulty of the landing of their chips. Their products are sold principally online, but also at local village fairs and open gardens.
Charity fundraising is an integral part of the Chip Chuck Ltd business, and the family are committed to continuing their efforts to raise money for a local hospice –
St Peter & St James, in Chailey, East Sussex
– with whom they have very close ties.

The business uses a
3m x 3m Gala Shade Pro 40
in white with branding on the roof section, with white gazebo sides to match and a removable valance banner wrap with the company information printed onto it. The tent is used to be able to effectively enable visitors to sample the game safely, and helping to introduce the game to the public. They have also used a
4m x 8m Gala Tent Marquee
during their Chip Chuck Tournament, which you can watch the highlights video of,
here
. What was it that made Chris and Madeline choose Gala Tent in the first place?
"We were walking over the South Downs one year when we saw a Gala Tent Marquee in the grounds of New Barn, a farm just north of Portslade Village. We already had a marquee, but were unhappy with it, as it was not 'man enough' for when the weather was being unkind! We looked up your website and bought a 4m x 8m marquee, which we have used every year when holding our annual Chip Chuck Tournament, which is for family and friends in our back garden. When we required a new gazebo for our fundraising, we looked again at your website and decided to buy a 3m x 3m, which we had branded. Both buys have proved to be a good investment and we have been very pleased to have come across one of your marquees in that farm!"
And having both a Gala Tent Marquee and Gala Shade Gazebo, the Chris is in a fantastic position to be able to offer some advice for anybody in the market for either, and also offer some feedback on the tents' performances.
"We are often asked about where we got the gazebo, as it has survived some very strong winds and heavy rains whilst other gazebos did not. The marquee isn't branded to our company, but it is easy to put up and take down as long as I have some help. I would recommend to anybody who runs a stall of any kind outside to get a Gala Tent. They are very strong, easy to put up and have additional supports that you can buy, which allow the tent to survive inclement weather far better than some of the other makes we have used."

Thank you to Chris, and his wife Madeline (who took all of these photographs), for their kind words, and we wish them all the best for the future of Chip Chuck Ltd.
For more information on Chip Chuck Ltd and the fantastic work they do, you can find them at the following places: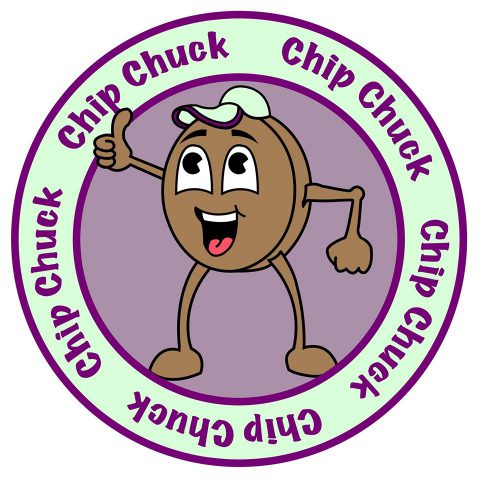 Website
-
Facebook

To follow and contribute to the St Peter & St James Hospice in Chailey, East Sussex, please find them
here
.
To purchase or find more information on the
Gala Tent Marquees, like the one featured in the images, please click here
or call 01709 242454 to speak with one of the team now.
To purchase or find more information on the
Gala Tent Gazebo, click here
or call the team on 01709 242454.
To download a brochure, click here
and take Gala Tent away with you today.